As the saying goes, if the only tool you have is a hammer, everything tends to look like a nail. So in the business world, if all you have is an email marketing provider, every message you want to disseminate tends to look like an email. If all you have is a Facebook page, every important update looks like a Facebook post, and the same goes for any other tool. And there's one major problem with that:
Every prospect has their go-to communication method. Some prefer email, some prefer Facebook, some like text message and others are frequent webinar attendees. But everybody's not everywhere, and that's what makes your job difficult.
You have to be able to package your message into a form of communication that your audience wants when they want it. How? With the right set of enterprise tools.
10 enterprise tools for effective communication with your audience
Picking the right enterprise tools isn't easy, especially now that there are 6,000+ on the market. To help you sort through them all, we went ahead and made a list of some of the ones we use at Instapage, along with a few other industry favorites.
Autopilot
Autopilot is one of those tools you need but may not realize exists. It can free up your staff by doing the work of an entire team, and it's so easy anyone can use it. Here's how it works:
With actions represented by shapes that you can drag and drop on a virtual whiteboard, you can create highly tailored customer journeys based on prospect behavior. Take a look:

This customer journey, created by startup RangeMe, basically tells the Autopilot software to welcome new members of the service with one of two emails that are being A/B tested for effectiveness (learn more about A/B testing in this marketing dictionary). It also tells the software to display customized Headsup messages in the corner of your website to compel website visitors to take action, which look like this: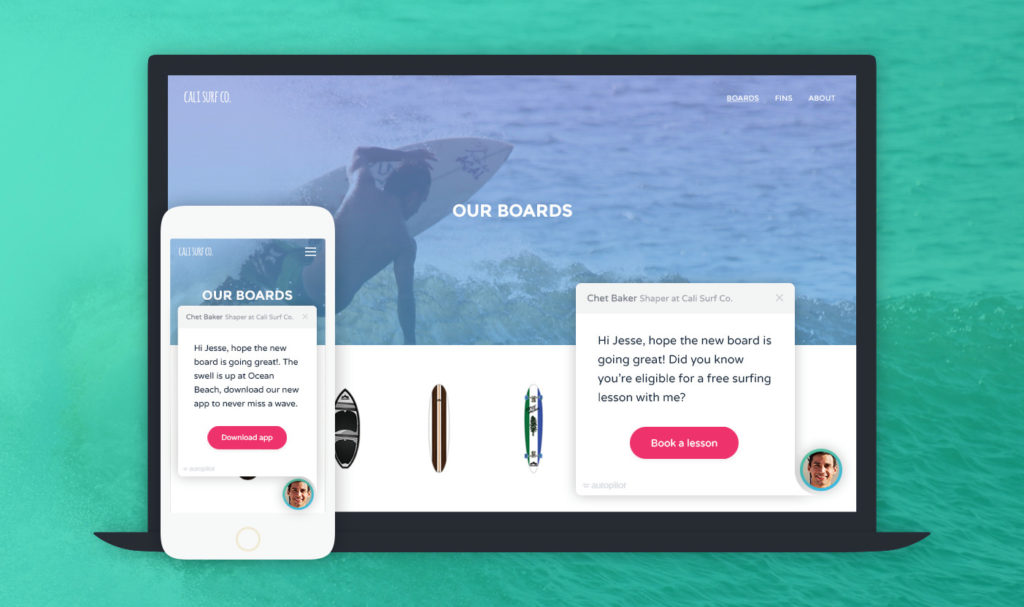 And based on their responses to those Headsup messages and emails, prospects and customers are sent other emails that guide them through the customer journey one action at a time. Just create your messages with Autopilot and integrate the software with the tools you already work with to use even more data to create highly-tailored journeys for lead generation and nurturing.
WordPress, Drupal
You're probably familiar with WordPress but you might not think it's an enterprise tool. Why would big names use a content management system when they have the resources to create web pages from scratch? Well, because with a content management system like WordPress or Drupal, they can use those resources elsewhere.
WordPress powers nearly a quarter of the web, and it's the choice of many big-name publishers like Variety, the New Yorker, and TechCrunch.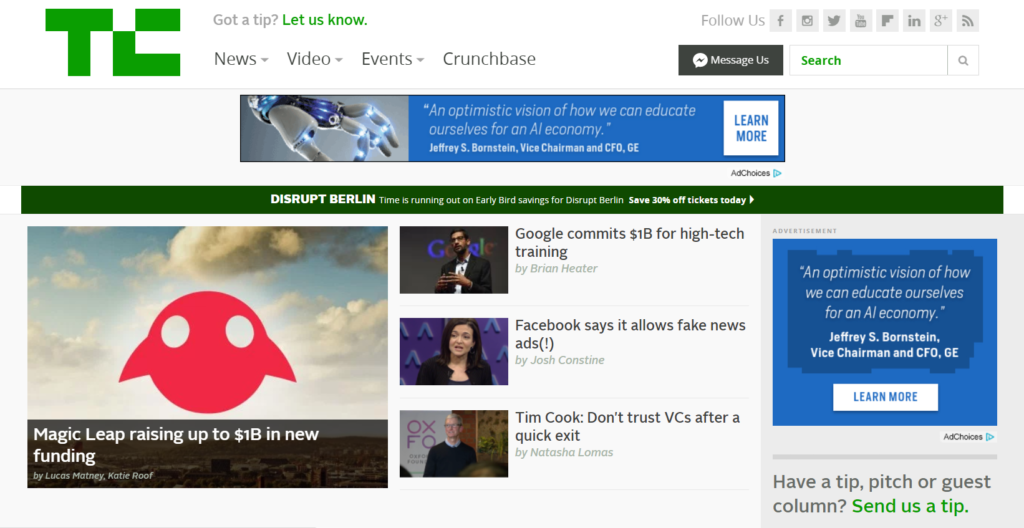 It's simple to use, though it lacks the robustness that its competitor, Drupal, can offer. A little more challenging to use, Drupal is a content management system best for complex websites that may necessitate forums or user accounts. It's trusted by many members of the Fortune 500 like CVS, General Electric, and Johnson & Johnson.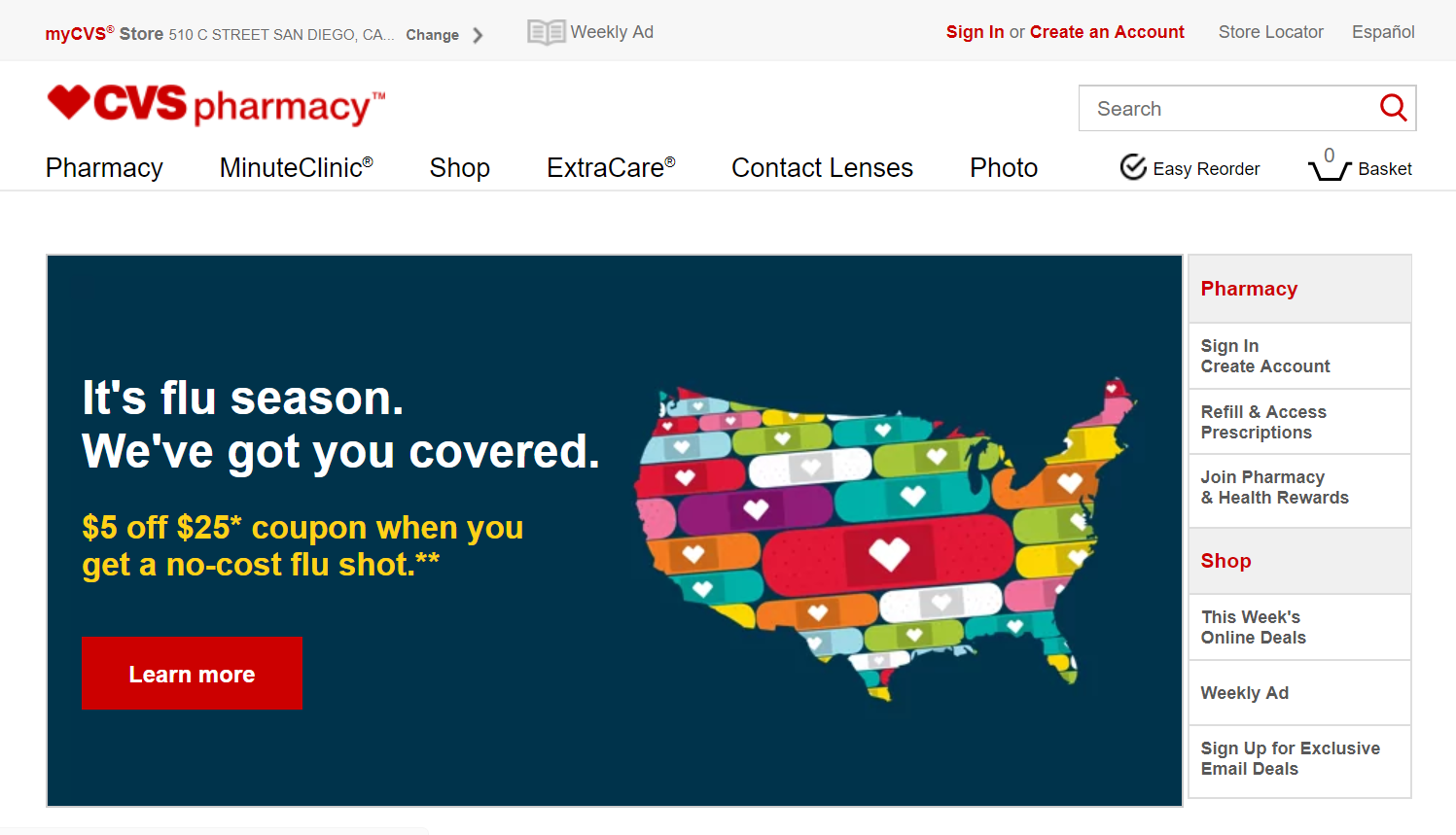 You're never too big to use a CMS, especially when they're as versatile as they are today. Sure, you could create your web pages from scratch, or you could get a headstart and save time down the line with themes and templates that streamline the process.
Asana
Your new landing page is supposed to go live by the end of the week, but you're not confident it'll happen because you just got an email from one of your copywriters saying that he's behind on the writing because he hasn't gotten the OK from his editor. So you email the editor to discover that she can't give the OK without the new wireframes from the lead designer, and the lead designer can't send over the wireframes until he knows that the developer can make that call-to-action button work. The whole thing is a mess.
Asana is an enterprise collaboration tool that'll help you clean it up. Teams from Airbnb, Allstate, General Electric use the software to add, edit, update and follow tasks along a timeline from start to finish, so they're never in a tough situation a week from deadline.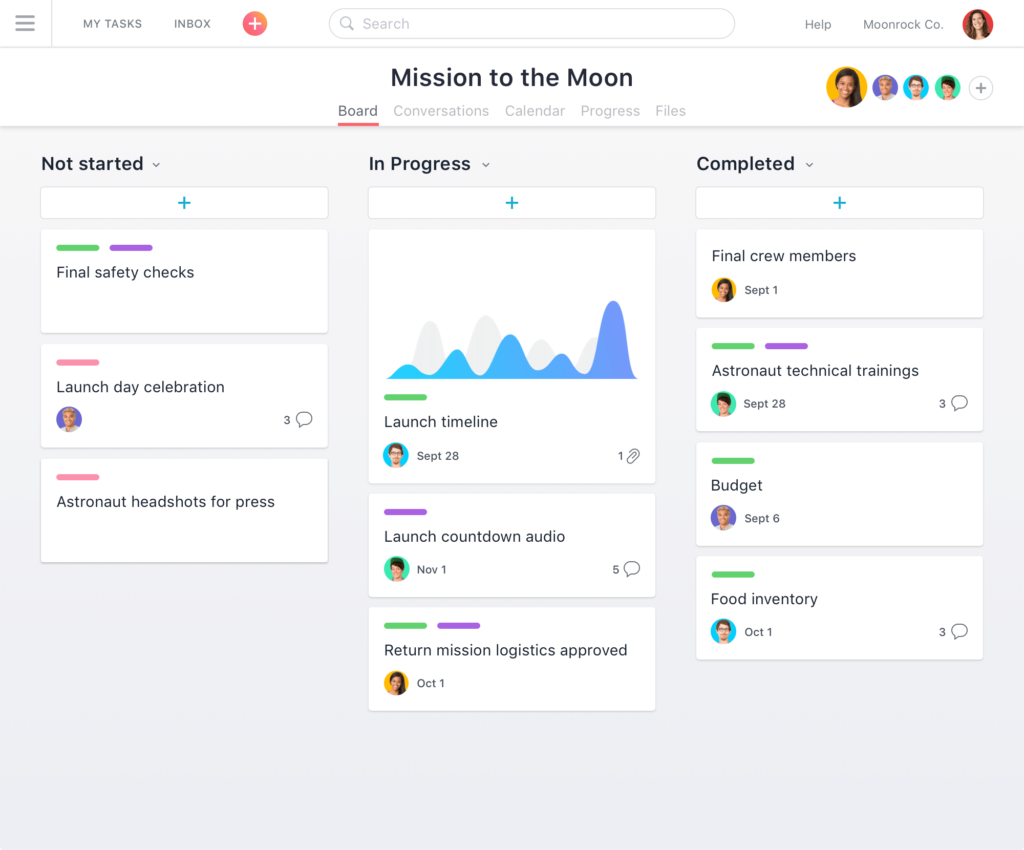 Slack
Email is a valuable communication tool, but it can also be exhausting. We all know the frustration that comes with long message chains containing short sentences that really don't even concern us. Why in the world did Joe from accounting hit "Reply All"?
Slack is the way around all that. If it's a short and quick update or question, it doesn't necessitate an entire email — even if you have to send a file along with it. Slack can handle all of that: file transfer, private messaging, team messaging, and a convenient search function you can use to see when your boss wanted to meet at the ping pong table for a game of one-on-one. If you need to know now, you need to use Slack.
AdRoll, Google Dynamic Retargeting
Getting your message in front of the right eyes is important, but doing it over and over again is just as crucial. Most people who visit your website the first time aren't ready to buy, and the more they're exposed to your message, the more receptive they are to it. The more receptive they are to it, the more likely they are to trust you and to buy and buy again. One of the best tools for really hammering that message into your prospects' minds is retargeting technology.

AdRoll and Google Dynamic Retargeting are both tools that will allow you to capture the attention of the people most likely to buy what you're selling. Your advertisements will follow them to countless publishers who will make your brand more recognizable, and make them reconsider abandoning their shopping cart.
Google Tag Manager
For powerful tools to track user behavior on your website, you'll be required to add some JavaScript tags to the back-end of your web pages where everything might as well be written in Greek. It's a whole jumble of mysterious numbers and letters you probably won't want to dive into without a professional web developer.
So, you can either learn how to do it all yourself, you can assign a web developer the task, or you can get Google Tag Manager.
With Google Tag Manager, you won't have to learn another language or waste the time of your web developer who could be working on that microsite for your new campaign. Add, remove, and manage those JavaScript tags that give you the inside scoop on your prospects' behavior all by yourself.
Zoom
Remote teams are continually growing in number, and while they have the potential to make your business run more efficiently by cutting out things like commuting time and overhead, they can also make meeting difficult. According to a Gartner report, Zoom is a leader in video conferencing software that makes it easier.
With Zoom, you'll be able to host high-quality online meetings and webinars of up to 500 attendees, and you'll enjoy a suite of collaborative features like screen sharing and control. Even integrate it with your work email address or Google login to get scheduling updates via desktop or mobile.
Buffer
Just as there's a tool or method that your prospects prefer over another, there's a time of day they also prefer to get that message. It could be in the morning over coffee or during their lunch break or as the day is winding down, but satisfying them all can be difficult if you have to post manually to every social media platform your business is on. And that's where Buffer comes in.
With this social media scheduling tool, you'll be able to link up your social networks to one platform and create posts for them all in one place. Then, you can schedule them to post on the days and times you want them to, so you don't have to drop everything daily to make sure your company's social media accounts are up-to-date.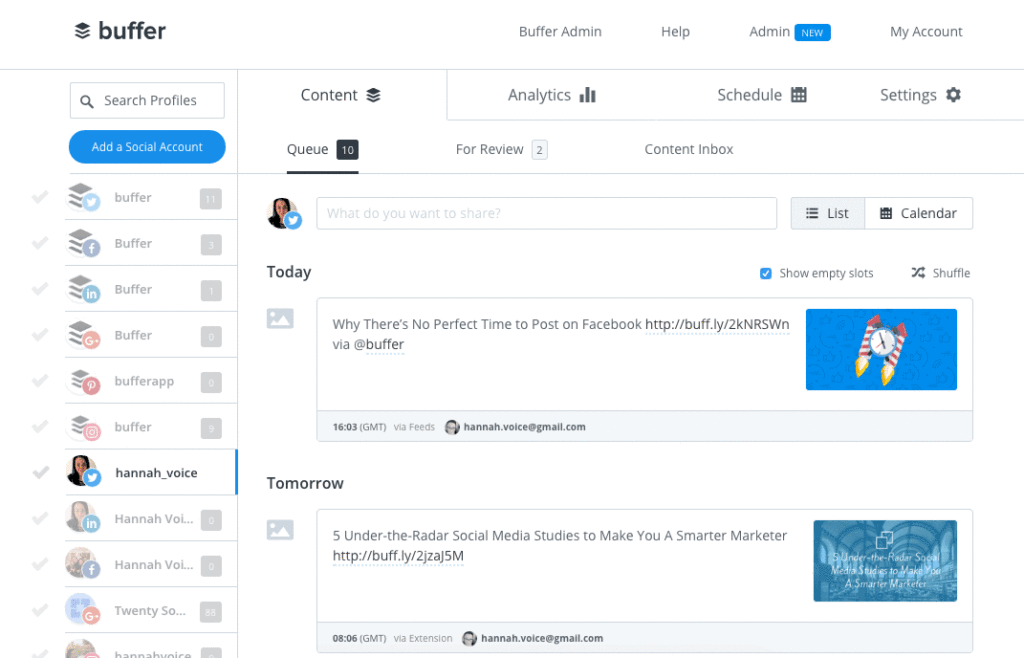 Prezi
It's not just speculation, it's science: Images are easier to comprehend than words. They're also more appealing to the eye. But creating beautiful images to form compelling presentations is the work of a skilled designer, right?
Not so. Prezi is a presentation design platform for the rest of us and it's spectacularly easy to use. Over 85 million customers including Amazon, Salesforce, and the Discovery Channel load a template created by professionals and simply click and drag to edit text or import and craft stunning presentations in a matter of minutes. Considering Harvard researchers rated the Prezi presentation's designs more effective, persuasive, and engaging than Microsoft PowerPoint, it's no wonder so many big names use it.
Talkdesk
Your customers, Joan, John, and Jen, all want to find out more about your software from a service representative. Joan doesn't like talking on the phone, John doesn't want to clutter his inbox any further, and Jen prefers a face-to-face interaction even though she's across the country. So what's the solution?

Talkdesk.
This software is used by teams at Dropbox, Shopify, and Prezi to ensure that every customer can reach customer service centers on their favorite channel, like text message for Joan, a voice call for John, and a video chat for Jen. And the results speak for themselves, like a 71% decrease in wait time for Pillow's customers and use cases from around the world.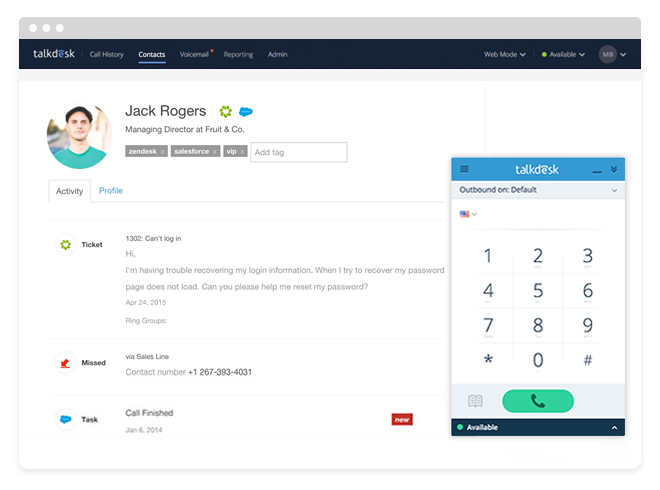 Salesforce CRM
Getting your message out there is important, but only if that message is relevant. And while Google Analytics will help you figure out how your visitors are responding to it, a CRM like Salesforce is where you're going to store that information about individual prospects.
Have you already sent a welcome email to Mark? Did he express interest in watching a demo of your software? Or maybe he told you to call back after 7:30?
Today, your customers expect highly personalized messaging because they know you have the power to deliver it. Give them what they want, or they'll leave you for someone who will.
Get your message out with the right enterprise tools
These are just a few of the tools that some of the world's most successful enterprises use to spread their message to customers and prospects globally. They're certainly not all, and you shouldn't grab just any of them without careful consideration. There are three important things to remember before picking a tool to disseminate your message.
First, make sure your message is the right message before you send it out. Spend time researching your ideal customer before you start publishing things that will hurt your brand in the long run.
Second, make sure that before you pick a tool, you make a list of features and capabilities you need so as not to be distracted by bells and whistles of sleek software on the market. They'll only end up making things costlier and more complicated than you need them to be.
Third, make sure the tool you pick integrates with the ones you already use. A siloed marketing technology stack will not be able to perform to its potential. Your tools need to be able to communicate with each other to share data about your customers and the messages they respond to and don't respond to.
Start communicating your message more effectively with a stunning presentation you can design in minutes.