"We need to inspire people to become the architects of our future," states Reinis Bērziņš, a Senior Customer Success Manager at Prezi and a mentor at the Riga Tech Girls mentorship program. And Reinis' statement is right on point about what Riga Tech Girls, an organization dedicated to educating and preparing women for their careers in tech, tries to achieve. TechMentor, one of their mentorship programs that took place from January to June 2022 is coming to a close. Meanwhile, Prezi tech professionals that took part in the mentorship program look back at their experiences as mentors. If you are interested in Riga Tech Girls, the mentorship program, or the takeaways of some of the mentors from Prezi, keep reading or scroll down to watch the video interview. 

Overcoming roadblocks for women in tech
It's no secret that the tech industry is predominantly composed of men. A recent study in 2020 on the percentage of women in tech found that only 28.8% of tech workers are women. While that's not even a third of the workforce, it's still an increase compared to the last couple of years. In 2019, women made up 26.2% of the workforce, and in 2018 only 25.9%. Clearly, the interest and opportunities are growing at a steady and slow pace. However, there are still a lot of roadblocks that need to be overcome for women to have an equal chance to enter and excel in the tech industry.
If Riga Tech Girls can be the place that inspires more women to become creators, founders, and leaders, I want to be part of that conversation. Seeing how women navigate those roles next to the other responsibilities we have, inspires and energizes me." Marta Lenkeviča, Senior Customer Success Manager at Prezi and a mentor at Riga Tech Girls. 
Riga Tech Girls organization aims to remove some barriers for women and encourages them to look into the tech industry. Founded in 2016, the organization has hosted countless workshops to teach essential and in-demand tech skills. Riga Tech Girls has organized several meetups with inspirational speakers. Also, they've created programs that invite tech professionals to mentor women who are interested in starting their careers in tech.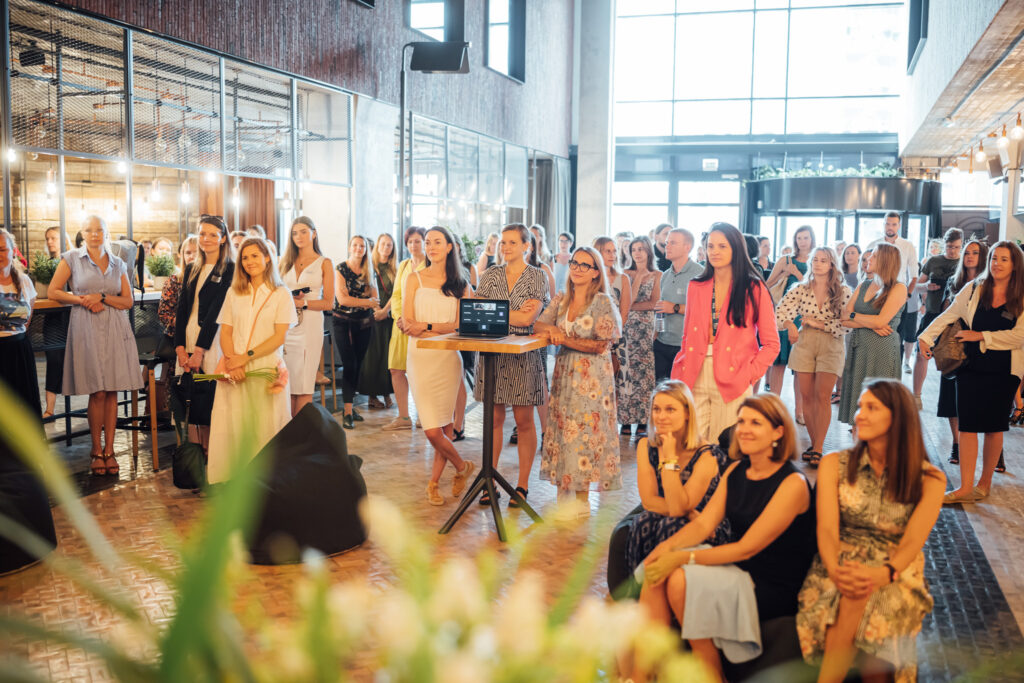 As a result, thousands of women have learned about the tech industry and benefited from the community. Not to mention, the mentors have benefited from the mentorship program in many ways as well. They have enhanced their leadership skills, established new connections, broadened their perspectives, and more. 
Inclusivity is at the forefront of Prezi
Grab their attention by making your presentation more interactive
One of Prezi's core values is inclusivity. "[Inclusivity] … is one of our core values, really. But it's not just an empty corporate value, we actually live it," states Osvalds Blūzma, Customer Success Lead at Prezi and a mentor at the Riga Tech Girls program. With that in mind, several professionals from Prezi joined the TechMentor program as mentors. From January to the end of June 2022, the mentors guided the mentees through the learning process. The mentors encouraged the mentees to start their careers in tech.
"Mentoring is a really unique opportunity for us to step outside our normal circle of friends and social media's echo chamber to gain a better understanding of how the world looks through someone else's eyes," explains Baiba Grugule, marketing director at Prezi and a mentor at Riga Tech Girls. 

Even though the TechMentor program has closed, we feel inspired to continue the conversation Riga Tech Girls has started. Also, after the exciting mentoring journey, the mentors reflect on their experiences and learnings from the program. From ups and downs to revelations and insightful takeaways, we gathered to talk about our experiences as mentors. Also, we discussed what we learned about the program and the community. Watch this video to find out what Prezi mentors had to say about Riga Tech Girls, the mentorship program, and the tech industry as a whole: 
Making a difference with SpurChange 
Prezi's part in the Riga Tech Girls mentorship program is one example of the company's dedication to making a change.

SpurChange is a program at Prezi that aims to inspire people from Prezi to make an impact on a community where everyone gets to participate and help.

"We support our company's initiatives and individual initiatives with time and resources," states Marta on the SpurChange program.

With this program, Prezi offers opportunities for each employee to help a cause they're passionate about. For example, people from Prezi gathered to collect basic hygiene supplies to fight menstruation poverty. Also, people donated to Ukrainian crisis programs in light of the military conflict, took part in Petkupa (aka Petcup), an event dedicated to cleaning trash out of Hungarian waters, and so much more.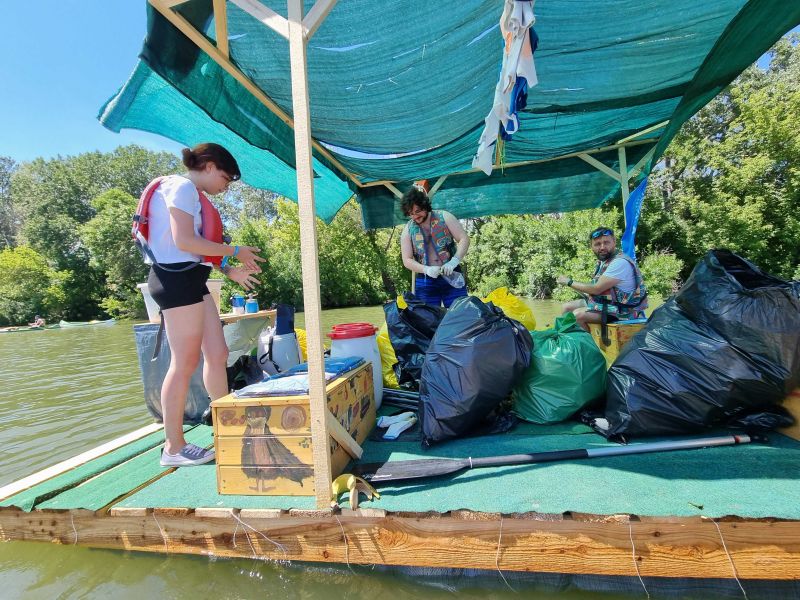 Coming together to help a cause connects and empowers people. That's why Prezi is motivated to continue championing SpurChange to make a difference, no matter how big or small it is. 
The future of the tech industry
One of the co-founders of Infogram, Raimonds Kaže, states in the video: "The most important aspect is looking ahead, making sure that future generations will be less prejudiced than the current one on what roles a person can and should play in society." This statement captures the spirit of Prezi – always looking ahead and making sure that we do our part in making the world a better place for future generations. We all want to celebrate inclusivity and make an impact going forward that will ultimately help us in return. 
"A better world is a more inclusive world," affirms Reinis. And without a doubt, an inclusive and diverse environment will benefit people, businesses, organizations, and society as a whole. And it's up to us to make that change for the better.