If you're in town for Dreamforce 2017, keep an eye out for Prezi. We'll be waging a war against the beasts of boredom (and boring presentations) in a variety of different locations:
The exhibition hall
Come check us out on the exhibition floor located in Moscone South. We'll be there in not one but two booths, #1111 and #1012, which you can't possibly miss because, well, they're covered in monster fur.
Swing by to learn all sorts of neat things about how Prezi can change the way you work, as well as to see a demo of our new Salesforce connector and Prezi Augmented Reality.
The speaking schedule
We've got a number of thought leaders, customers, and Prezi staff coming together to talk about the ins and outs of the current presentation landscape. Join us for any of the sessions below to learn where presentations currently stand, where they're going, and not only how you can keep up, but how you can find more business success with these changes.
November 6th, Monday
12:00 - 12:40 | The New Business Order: Visual Stories that Sell
Tell all your friends! Our own co-founder and CEO, Peter Arvai is speaking with Jason Katz, Story Supervisor at Pixar, about how big screen trends are inspiring people to do business bigger, better, and bolder.
Location: Metreon AMC Theaters, City View Presidio
1:30 PM - 1:50 PM | Quit Your Pitching: Invest in a Conversation, Not an Endless Slideshow
You've gotten to that all-important moment: the meeting. It's cost a considerable amount of time and money, but the rep is about to present 150 slides to try and figure out what resonates with your client. Quit it! Join our VP of global sales, Greg Volm, to learn how to turn your deck into a conversation that sell.
Location: Moscone South, Partner Theater 3
November 7th, Tuesday
1130 AM - 11:50 AM | The Trade Show Experience
Kick back and listen to our VP of marketing, Nadjya Ghausi, chat with Swagelok about their recent use of Prezi Analytics at the Offshore Technology Conference. The feature was so effective at providing insights on their exhibition booth visitors that they're already planning how to apply their learnings to OTC 2018.
Location: Prezi Dreamforce Lounge
2:00 PM - 2:20 PM | Quit Your Pitching: Find out What Your Prospects Really Think
You put a lot of effort into getting that face-to-face meeting, but now what? Join our director of product marketing, Rocio Van Nierop, to learn how to take out the guesswork and learn what's really going to resonate with your audience.
Location: Moscone South, Partner Theater 3
November 8th, Wednesday
1:00 PM - 1:40 PM | Move beyond the MVP: Collaborating on a Sales Ready Product
The Minimal Viable Product (MVP) movement is growing as it's empowering product teams to learn about product/market fit quickly. But, if you're a sales and marketing leader who's responsible for delivering results based on substantial customer success, the MVP likely isn't helping you or your customers succeed. Hear our COO, Jim Szafranski, discuss how company-wide collaboration on the creation of a "sales ready product" drives success in establishing market leadership.
Location: San Francisco Marriott Marquis Hotel, Foothill E
The Prezi Dreamforce Lounge
Finally, when you're ready to take a break from the crowds, stop by our fully-loaded lounge just around the corner from the event: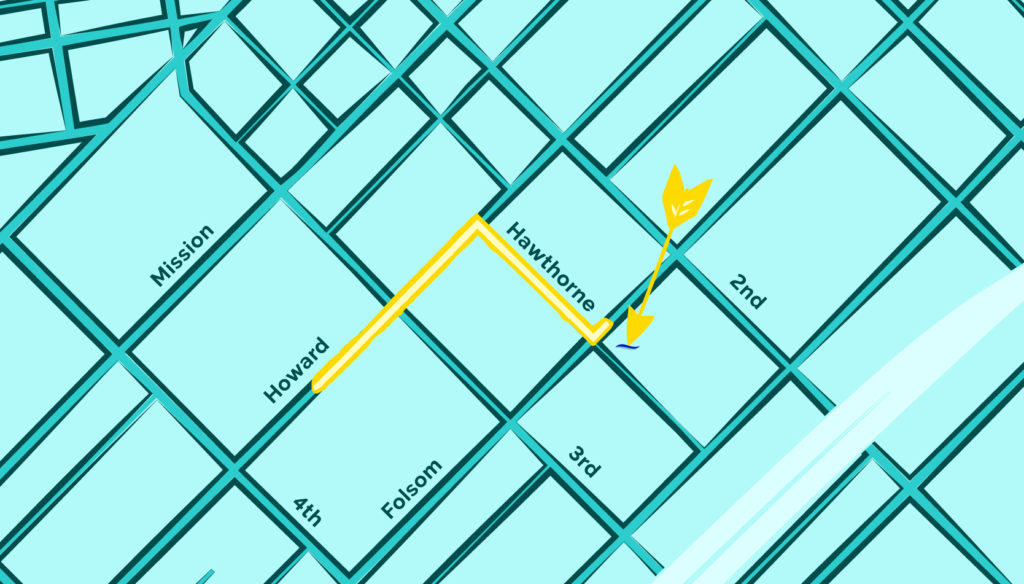 You'll be able to:
Revive with a coffee and local snacks from our espresso bar and churros station
Relax with certified reflexology and massage services
Recharge with free charging stations for all your devices
Regroup with your team in our open meeting spaces
Make sure you RSVP here and we'll see you there!