This fall, schools and classrooms will look and feel completely different, but one thing will remain important: building connections across your community. A recent post in Edutopia talks about this very idea – the need to build community through thoughtful connections allows students to see how they are valued in their teacher's eyes. Connections are important between teacher and student, but they're also important between administration and staff, school and community, school and home, and among the staff.
Teachers and school leaders will need to continue to be creative and purposeful in finding effective ways to foster connections in the school community, balanced with communicating important school and class information and procedures. Using video to convey information will remain essential. Prezi Video and its unique ability to present content professionally and effectively on screen – while maintaining a personal connection – will be an important tool for teachers and school leaders as they head back to school. The ability to easily create a Prezi video with a Google Slides or PowerPoint presentation helps ease the workload for busy educators.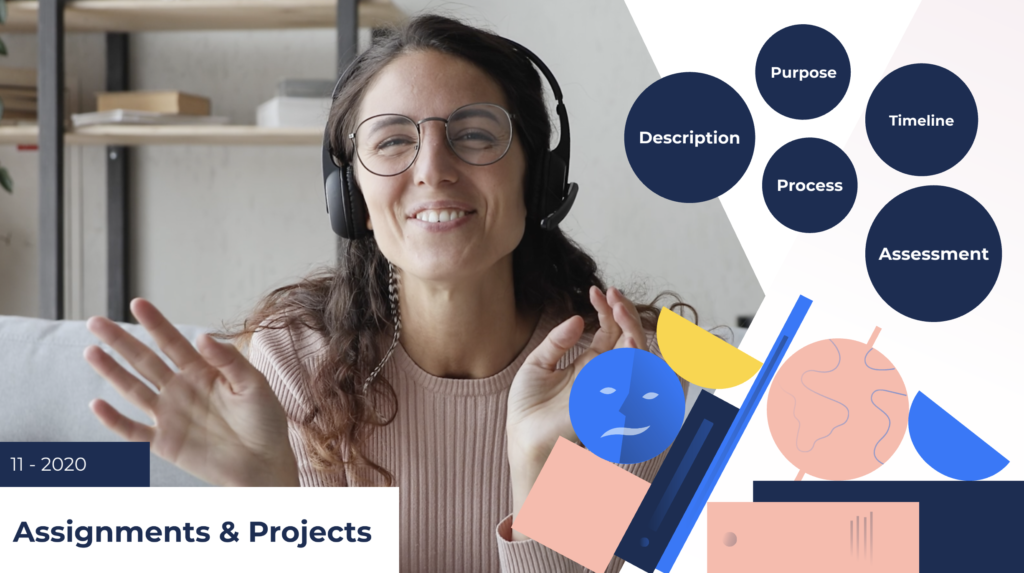 A new approach to back to school and curriculum night
It's likely that schools will limit the time that families are allowed on campus. Events such as back to school and curriculum nights may be more in line with what we experienced last fall. In order for your content to have a big impact, use Prezi Video to deliver key pieces of information that parents can view anytime they'd like. This can be done as pre-recorded videos for your school website, and shared in your LMS or social media. You can use the same Prezi video to present live over Zoom, Microsoft Teams, Google Meet, and most other video conferencing tools, and you can also use your presentation to present in person at your school.
Here are some examples of educators using Prezi Video for their back to school and curriculum nights:
We have a number of professionally designed, engaging Prezi Video templates you can easily modify, or you can start from a Google Slides or PowerPoint presentation.
Introducing your class and syllabus using video
Prezi Video is also a great way to introduce your course syllabus as it offers students (and parents) an opportunity to set their expectations and have a resource that they can reference at any time. Sending this ahead of time gives them time to digest the information so you can hit the ground running on the first day. You'll find your students come to class with questions and are keyed up to be engaged.
Teachers can use a Prezi Video template like this desktop-themed one to introduce their classroom and set expectations for the upcoming year:
Templates can be easily modified, and we have a number of other back to school templates ready for curriculum nights.
Stay connected while you work remotely with Prezi Video
Use video to stay connected with all-school messages
Of course, building and strengthening community is not a one-and-done effort, and staying connected, especially with fewer opportunities for face-to-face interactions, is even more important. Prezi Video is also a great way to record daily or weekly messages to the broader school community as you are on screen with your content. In this example, principal Mike Ruehle provides morning announcements through video:
And in this example, the students lead the charge with daily announcements:
Discover more ready-to-use educational templates for Prezi Video, including this fun newcast design.
Sharing important school policies and procedures
There are many details to communicate to families, especially around school start-up procedures. It is often an overwhelming amount to process. Delivering this information through video, and building a resource library that can be accessed any time by your community, will keep them informed and connected. Here are a couple of examples from our educator community:
As educators, I think we'll find this year one in which we take "what worked" from last year and apply it to our new, hybrid education landscape. We have more examples for back to school in our Prezi Video Teacher Gallery. As you create your own amazing resources for back to school, help out your colleagues by tagging them with #PreziVideoEDU on Prezi and social media.
Related posts and tips for getting started
About the author: Tracy Leonard, Prezi Teacher in Residence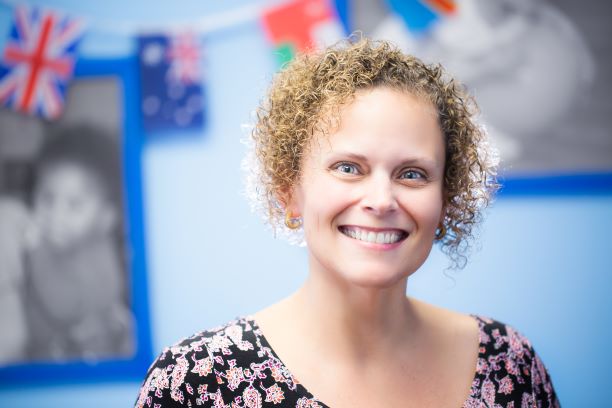 Tracy has taught in elementary and middle school classrooms, and served as a school site administrator for a PreK – 8 campus that integrated the Core Knowledge curriculum with state standards. Over the past 10 years, her teaching has turned to adults offering professional development and conference workshops across the country.