Virtual events aren't new — in fact, they were the inspiration for our early prototypes of Prezi Video. When professor Robert Sapolsky couldn't make it to a TED venue to deliver his talk, TED turned to us to "beam" him onto the stage in Vancouver.  
Fast forward to last week, and I had the incredible opportunity to present live with Prezi Video — now released to the public and free with your Prezi account — as part of Torre's Q&A marathon, which featured over 70 panelists over 8 hours. 
Speaking at a virtual event is different than actually hosting one, though, which is why I turned to the Q&A marathon organizer, Josephine Tse of Torre/Remoter, to share her learnings and tips to help people create more engaging virtual events of their own. 
Have the right equipment 
With virtual events, having a stable connection is one of the most important requirements. Don't rely on Wi-Fi — you should at least be connected to an ethernet cable, especially if you're the one recording. You don't want to be stuck with jittery video or audio afterward.
You should also have more than one monitor. As the host, you'll be juggling multiple tasks at once, including moderating panelists and participants, managing the chat, fielding questions, and keeping track of time. Give yourself the real estate to navigate and organize all your applications and browser windows to make your life easier. 
Make use of platforms 
"If there's something out there that'll help you, a tool that'll be an extension of something you need to do, then use it!" says Josephine. Many things can be done with a manual approach, but you can save yourself a lot of post-event work (and headaches!) if you turn to existing platforms to organize, structure, and even report on your tasks. 
Plus, having the right platforms on hand can also help you adapt to last-minute changes. If a speaker needs to drop out, for example, you can have them record a Prezi video to broadcast instead. Similar to Robert Sapolsky, you'll still allow the speaker to "take the stage" in a way that's more engaging than emailing a presentation. 
Test thoroughly (but have backups) 
Make sure everything works ahead of time, but even then, be prepared for the worst. "I was testing the YouTube live stream the day prior, and everything was fine," says Josephine. "It wasn't until 30 minutes before we were going to go live that YouTube started blocking us from live streaming. No idea why." 
Thankfully, Josephine could turn to a different tool to get the job done and keep things running smoothly. Be sure to keep a backup plan or two for your own virtual event — just in case. 
Structure is key
With virtual events, it's much harder to interject into a conversation vs. in real life. Being more rigid with your structure will "show you respect your guests' time," according to Josephine. One of her learnings after running this Q&A marathon is to add even more structure. "[For future events,] I know to keep it tighter and have more specific questions per guest." 
Stay connected while you work remotely with Prezi Video
Make it engaging 
Even if everything is technically running smoothly, your content is what determines if your event is a success or not. To quickly grab people's attention from the start, I've been using Prezi Video in my virtual events. Here's an example of me using it at the Q&A marathon: 
I can click one button to bring up my graphics at the right time and give that extra wow factor to my audience. Plus, I use the visuals to help show key takeaways, support or visualize one of the points I'm making, create curiosity, or use a visual metaphor to make my presentation more memorable. 
To avoid audience disengagement, your speakers will also need to forge an emotional connection with them — before anything else, speakers need to give attendees a reason to stay focused. Over the years of speaking at a wide range of events, I've found it helpful to think of yourself as a mentor instead of a spokesperson, marketer, or salesperson. What goals are your attendees aiming for, and how can you support them on that path? 
When managing a virtual event, you can help facilitate this by providing input on the speakers' topics, asking thoughtful questions throughout the event, and simply chatting with the attendees. Make sure that you choose the right speakers for your topics (or vice versa), so that they can build credibility and trust with the audience. 
Document everything
"Post-event work is as important as pre-event work, and even more so," states Josephine. "For those who couldn't attend, this is what they'll be relying on." Throughout your entire virtual event, be sure to record sessions, save chat logs, and export all reports after. This will help you package everything nicely for your attendees. See how Torre brought together their recordings, questions and answers, and resources following their Q&A marathon. 
Virtual events are one of the best ways to encourage knowledge sharing without having to deal with the logistical hurdles of real-life conferences. Follow these tips to make your next virtual event shine, and then read my other post to keep your everyday video conferences engaging as well. 
About me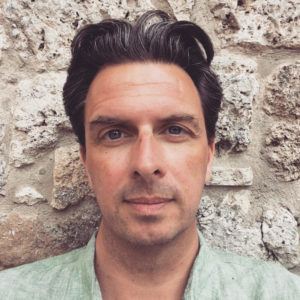 I'm currently the Global Director of Communications and Head of Remote at Prezi. I've been working remotely for nearly 8 years, and have spent much of that time figuring out ways to help people be better visual communicators & storytellers through understanding how to build connection and trust with our communication.
About Josephine Tse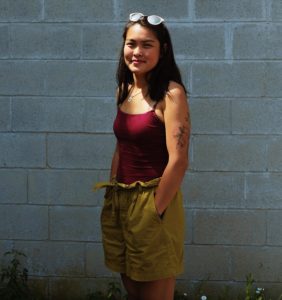 Josephine Tse is the PR & integrated content producer at Torre, a new kind of professional network that automagically connects talent with opportunity. She also leads Remoter, Torre's online platform teaching people about remote work. You can find her at josephine@torre.co.