Wondering how you can teach your students about the ongoing impeachment investigation? Discussing current events is a great way to encourage kids to be civically engaged, but talking politics can be difficult. This lesson plan will help you discuss the impeachment hearings impartially in class and help your students make sense of the current political climate. In fact, Paul Seeba, a teacher at White Bear Lake Area School, said that "this Prezi presentation on the impeachment and conviction process is both relevant and comprehensive."
Lesson overview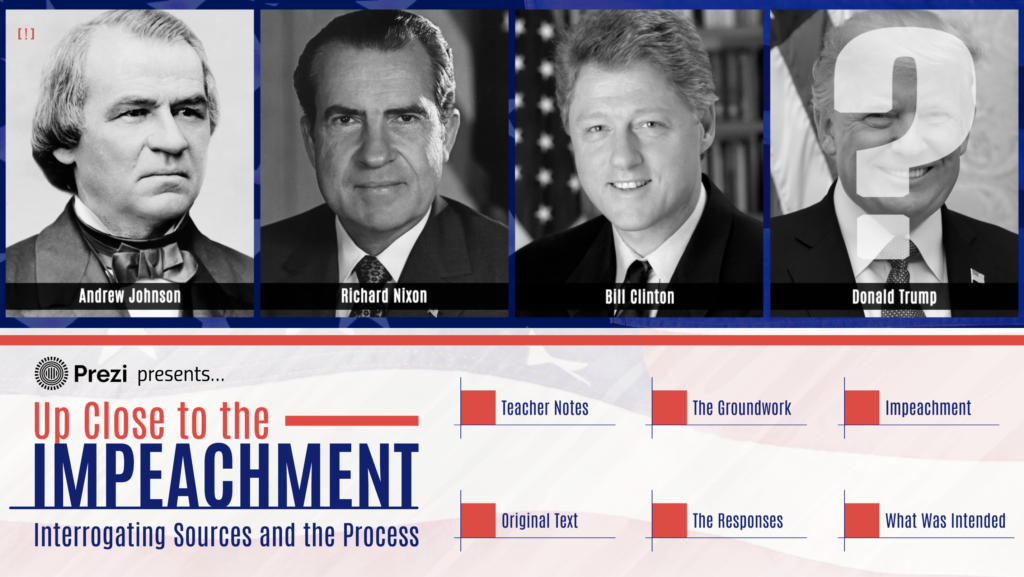 The House of Representatives is launching an investigation into President Trump's conduct with Ukraine. This is only the third time in modern US history that a president has had public hearings to determine whether his actions merit impeachment.
In this impeachment lesson plan, students will learn the history of impeachment and the accusations against President Trump. At the end of the course, students will show what they've learned through class discussion and by writing an essay. This lesson plan should last between 1-2 weeks, and is primarily meant for students in 9th or 10th grade.
The groundwork: Assessing your students' knowledge level before diving into the facts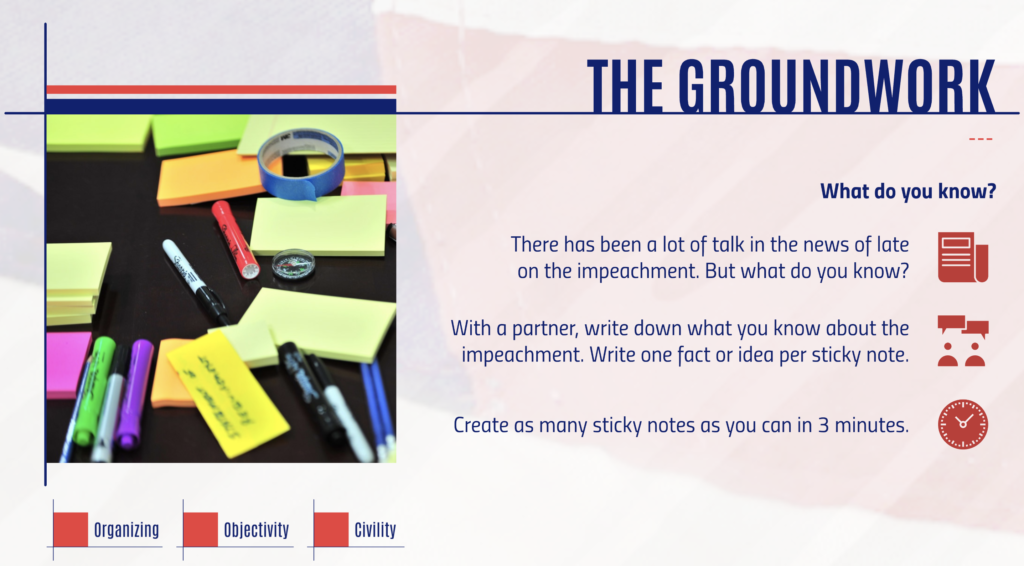 Before you teach the history of impeachment, get a sense of the level of exposure that your class has had to the current investigation. It's likely that they've at least caught a news story or talked to their parents and friends. Get your students engaged with the groundwork activity at the beginning of this course.
History of impeachment and what was intended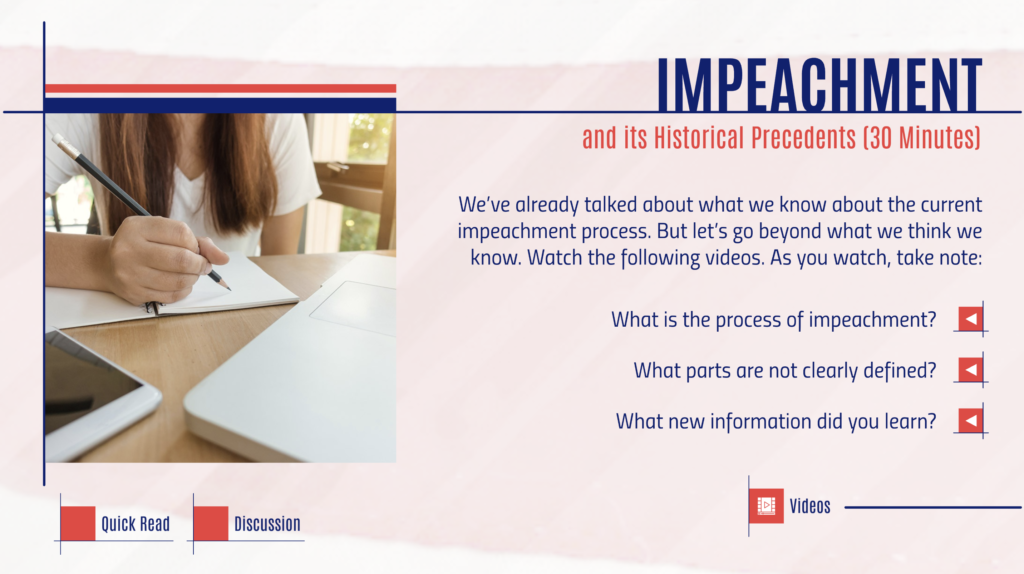 Now it's time to get to the heart of the unit. Through activities, readings, and group work, students will learn the definition of impeachment and understand its historical significance. This lesson plan contains videos and examples for teachers to use as resources throughout the course. 
Grab their attention by making your presentation more interactive
Media and objectivity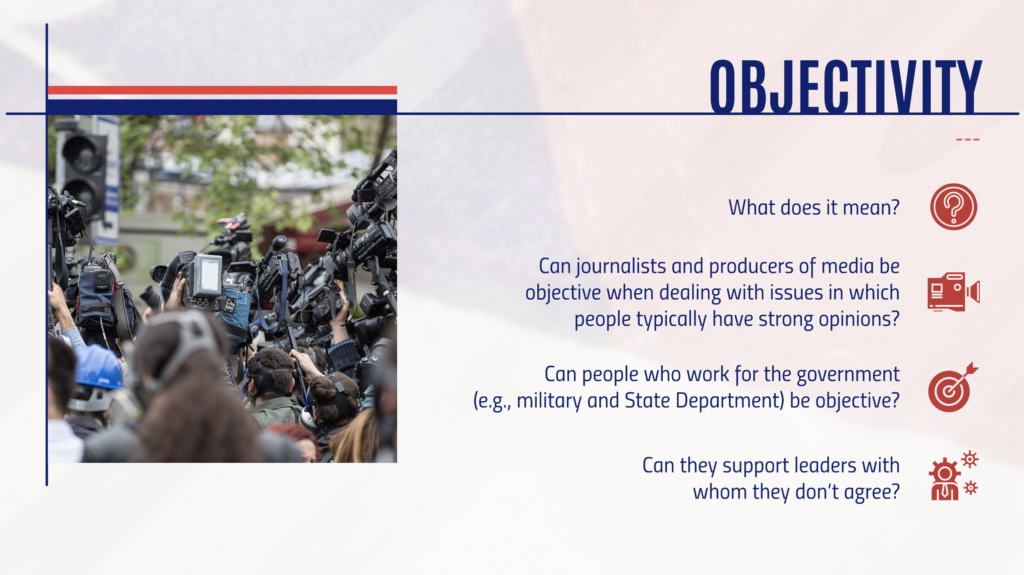 Politicians have increasingly called into question journalists' and media organizations' objectivity. With an event as divisive as President Trump's impeachment investigation, it's important to discuss the media's role in reporting facts to the public. In the impeachment lesson plan, students will review published articles and opinion pieces and judge these for their biases and objectivity. 
The final word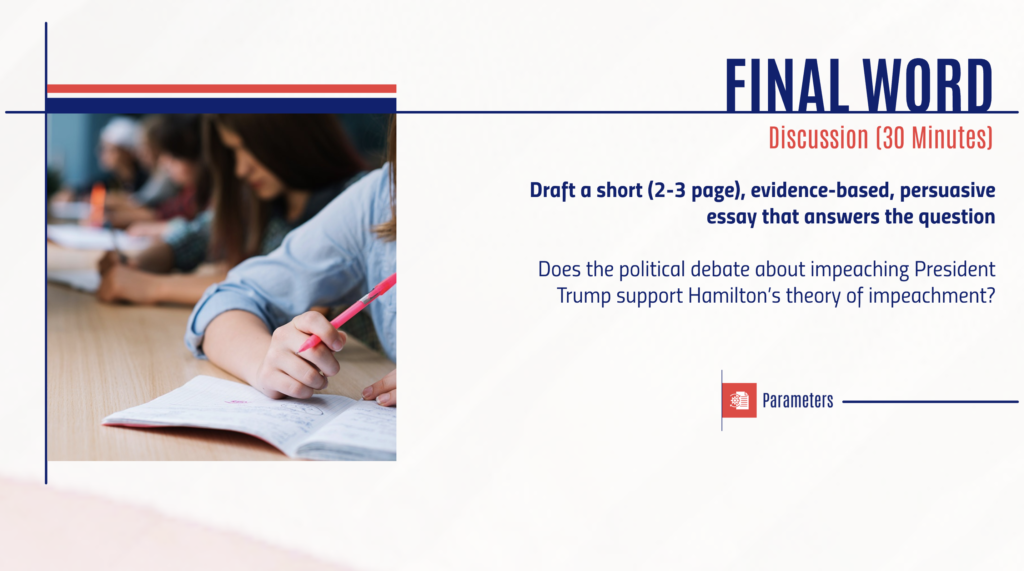 At the end of this lesson, students will have a solid understanding of the alleged crimes that Congress is investigating as well as the history of impeachment. In a final activity, students will write a 2-3 page essay on Congress' debate of President Trump's alleged crimes and if this debate supports Hamilton's theory of impeachment.  
Should teachers express their opinions?
Many teachers shy away from sharing their political views, but Professor Sigal Ben-Porath from the University of Pennsylvania suggests sharing views as an option, rather than an obligation. In general, it's fine to disclose personal opinions with the class, but teachers should always express their openness to other ideas. 
Ready to start teaching your class about impeachment? Check out the impeachment lesson plan, or find more educational presentations on Prezi today!