The past year and a half has seen a lot of companies turn to remote and hybrid work set-ups to get by. The shift to a more distributed workforce has been successful for many workers and leaders alike, but it's greatly changed how we communicate. People are collaborating online more often and using tools like Prezi Video to add rich, interactive media to make their virtual meetings more fun and engaging.
GIFs and videos can make your presentations pop, and when you're presenting virtually, these elements can be reliable ways to grab your audience's attention and keep them engaged. We're happy to say that you can now add GIFs and videos with sound to your Prezi presentations and Prezi videos. Read on to learn the ways to start using these nifty new features today.
How GIFs improve virtual presentations
One of the most requested features by our users is (you guessed it) GIFs. GIFs are a simple way to spruce up your presentation and break out of the traditional image and text format. You can weave GIFs throughout your presentation to create a holistic experience, one that combines static and animated imagery that can reach audiences in more than one way. 
Presenters can rely on GIFs to show an element of their personality and elicit an emotional reaction, while the audience can use Prezi Video to react with GIFs in real time. This can be incredibly valuable in a virtual setting, when it can be a challenge to use gestures to set the tone and convey your feelings. Using GIF reactions is also a simple way to participate in a virtual meeting without being super prepared with a presentation.
With so many benefits, it's easy to see why Prezi's users were so eager to use them in their presentations. Try for yourself – add GIFs using the Giphy library in Prezi Present or Prezi Video or upload your own GIF from your computer.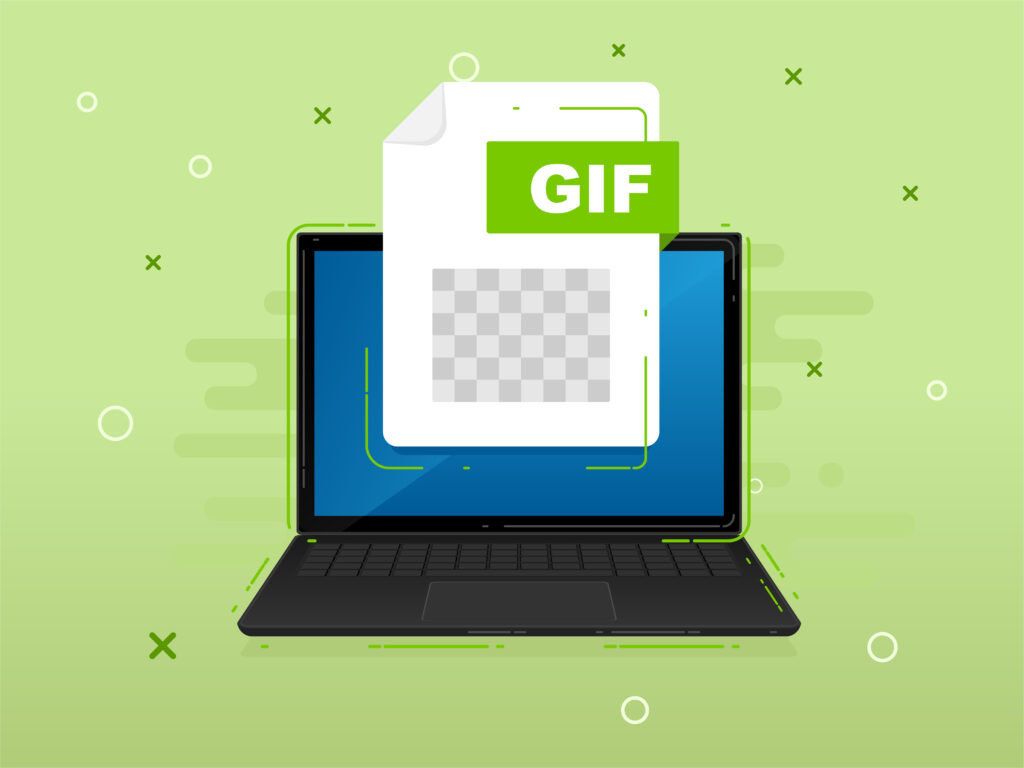 Using video-in-video
People watch over a billion hours of video on YouTube everyday. It's a mind-boggling statistic, but it's not that difficult to believe once you think about it. People love video, and chances are that the people in your audience are going to enjoy watching a video if you add it to your presentation.
Stay connected while you work remotely with Prezi Video
It's easy to add a video to your presentation or even to your video in Prezi. Drag and drop or upload a video file from your computer in the editor.
You have a lot of flexibility from there. Place the video where you want it to appear in your presentation, and when you're ready to present, you have the ability to press play or pause on the video. Play the video with sound to let it speak for itself, or take the opportunity to add more context by muting the video and speaking over it.
Do you want to add a video to your Prezi video (ie, make a video-in-video)? No problem. Add a video to your project in the Prezi Video editor, and when you present, it'll play next to you on-screen in a video conference or recorded video.
If you have an existing presentation with a video that you want to take to a virtual meeting, you can easily import your presentation into Prezi Video to put your video and the rest of your content next to you on-screen.
Why you should start using these features 
Not all of the employees at your company work under the same roof anymore. Remote work has been on the rise for years and some of the most common workplace trends relate to the increasing presence of hybrid offices.
With your team more spread apart, it's likely that some of the people on your team are going to be attending meetings virtually. It can be difficult to keep them engaged and connected to their team. Prezi makes it easier to engage your employees through highly-visual virtual presentations and interactive meetings, and since your content appears next to you on-screen, you never lose that personal connection with your audience. Now with the addition of GIFs and videos with sound, your Prezi content is even more eye-catching than ever before.
Start using GIFs and videos today when you sign up for Prezi and make your own video.