It's officially the season of giving, so we've got a little something — er, a few hundred thousand somethings, actually — to go with our paid Prezi subscriptions.
Icons
Using simple icons to represent topics or other text can add a clean look to your presentation and communicate concepts at lightning speed. Today we're adding over 80,000 new icons to our existing library so you can tell your stories more visually than ever before.

Images
Nothing gets a message across like an image. A good image, that is. And yet, so many people use poor quality or pixelated clipart from Google searches. Today we're putting an end to that. Now, paid Prezi users can search through our new library of over 500,000 high-quality visuals right within the product.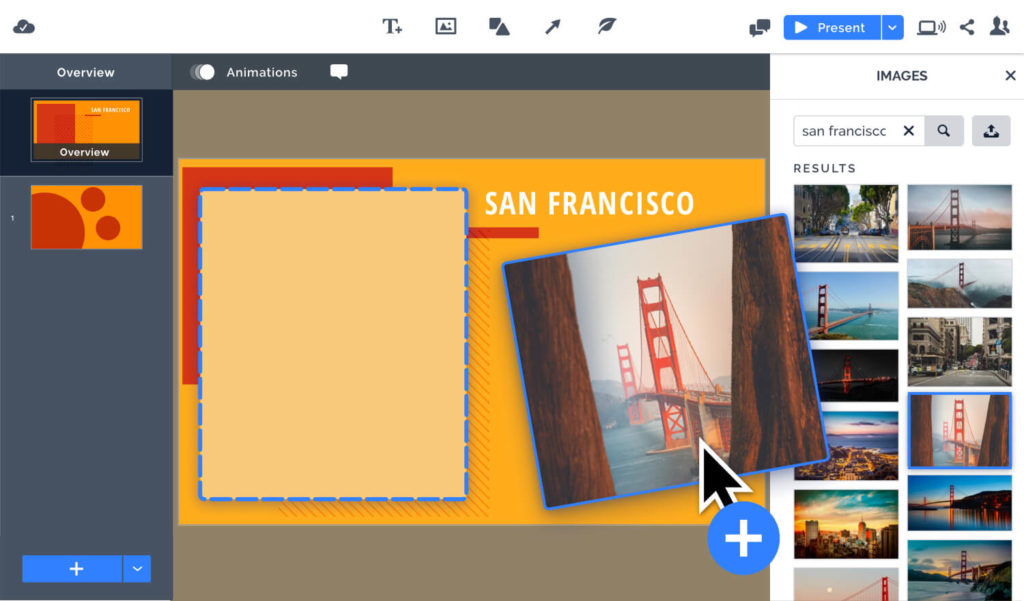 Grab their attention by making your presentation more interactive
Backgrounds
The right background picture for a Prezi presentation can be the difference between your audience remembering your primary message or forgetting it as soon as they leave the room. Now, simply search within the product for the topic you're presenting on and you can change the metaphor of your presentation in one click.
Start exploring all of your new visual options by logging in at
www.prezi.com
. Or, for a deeper dive into how to create a killer presentation, check out our
Presentation Design 101 ebook
.