Virtual presentations have become an essential part of the sales process. While Covid-19 may have catapulted virtual sales into the everyday, salespeople will continue to use it long after life goes back to normal. Not only are there fewer costs associated with virtual sales; it's easier to speak with customers frequently, and now even preferred to in-person selling.
Yet despite the conveniences and benefits of virtual sales, 43% of sales people say it's harder to make a sale online than it is in person. Whether it's from lack of training or lack of access to virtual sales tools, it's clear that there's work to do before all salespeople are comfortable in the new landscape.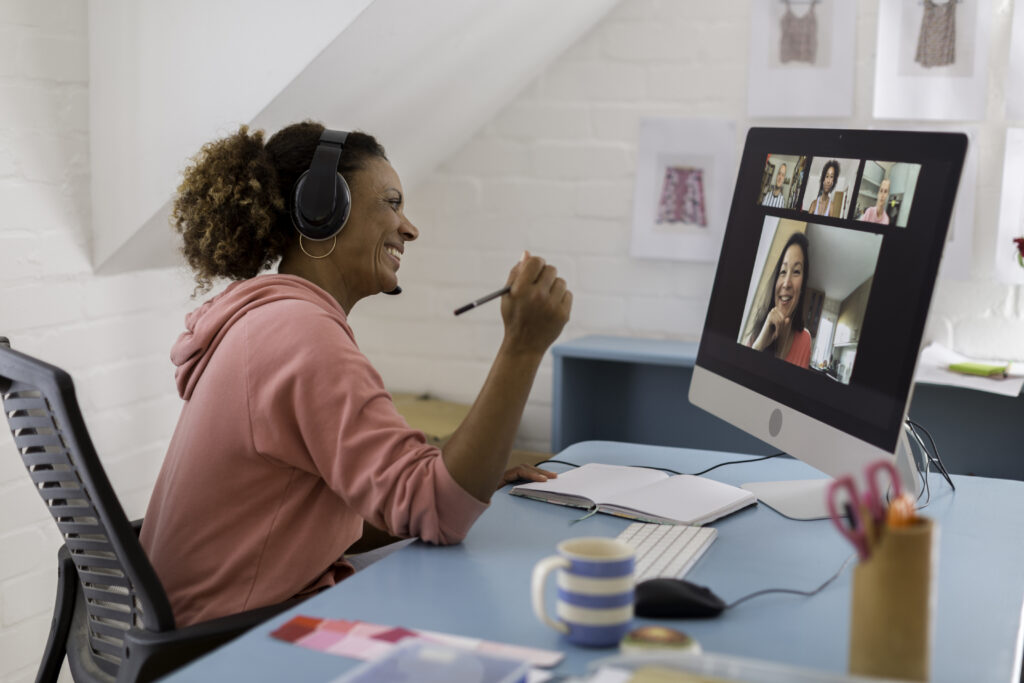 Enter Prezi Video
In most virtual sales presentations, the salesperson will share their screen and walk through a traditional slide deck. But as soon as they start screen sharing, it opens the door for the audience to tune out and multitask. With less face-to-face interaction, the presentation just doesn't seem as important.
Prezi Video helps you create more engaging presentations by displaying your content next to you as your present. Your presentations feel more personal – it's just you and your customers face to face, with your content there for support. The result is something totally unique and unlike any other sales presentation your customers have experienced.
Stay connected while you work remotely with Prezi Video
For even more effective virtual sales presentations, try these tips:
Customize your presentation with the logos, colors, and fonts of your prospect's brand. It only takes a few moments to set up in Prezi Video and it's a great way to immediately make your prospects feel welcome and at ease.


Allow your audience to choose their own adventure and jump straight into any part of the presentation that interests them. This lets you have a conversation with your prospect rather than presenting at them, and it'll make them feel warm and fuzzy inside that this meeting was tailored to their needs and wants.


Show your important stats as charts and graphs next to you on screen, and point to them to make it easy for your clients to follow along.


Let your existing customers do the selling for you when you embed customer testimonials in your presentation and play them during your call.


Step up your prospecting game. Your competitors are sending out long, thought-out emails to reach a prospect, so have your reps take an extra minute out of their day to record a Prezi video that stands out in their clients' inboxes.
There are so many ways to energize your sales presentations using Prezi Video, and these are just a few tips to get you started. For more great ideas, contact us to request a product demo or sign up for a free trial.