If you want to be up to date with the latest in retail, there's no better event than NRF. Each year the conference — aptly nicknamed Retail's BIG Show —  paves the way for the industry, highlighting the top tips, tricks, trends and tools for success in an age of rapidly-changing expectations.
It's events like these, with countless vendors vying for attention, where the power of Prezi shines. Sales reps on the exhibition floor and presenters on the main stage alike are able to be interactive and engaging— no small feat in a crowd of 33,500+.
If you've got a big event on your calendar and want to shake things up, you can learn exactly how Prezi can help with our Tricks of the Trade Show series. We teach you how to become an expert on visual storytelling, learning the fine art of conversational presenting, making the most of your assets with our guide to guerilla content marketing, and closing the deal. 
We saw first hand how using these tips, along with our platform, brought success to both exhibitors and presenters at this year's NRF conference, including: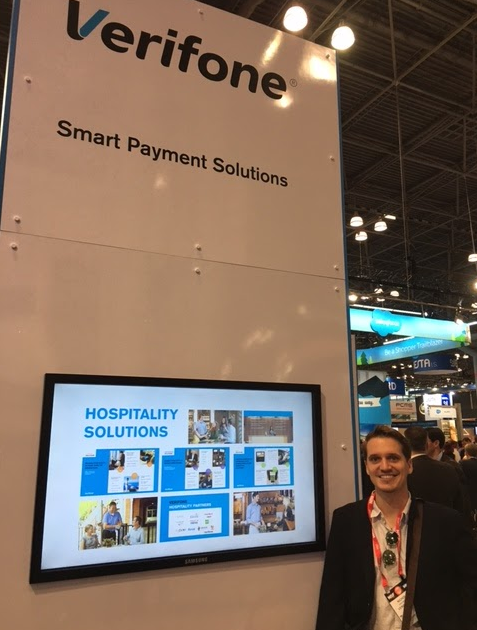 Verifone: Prezi expert Nicholas van der Kwast of Mr. Prezident poses with the gorgeous prezi presentation he and his team designed for Verifone.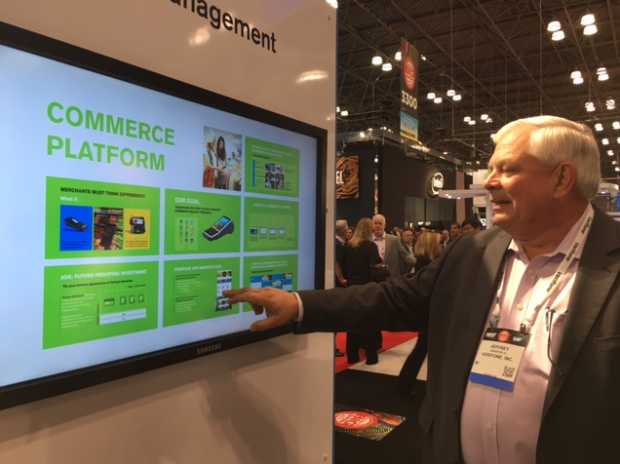 Jeff Wakefield, Verifone's VP of Sales Enablement, navigates through his company's prezi presentation on the exhibition floor of this year's NRF conference.
Grab their attention by making your presentation more interactive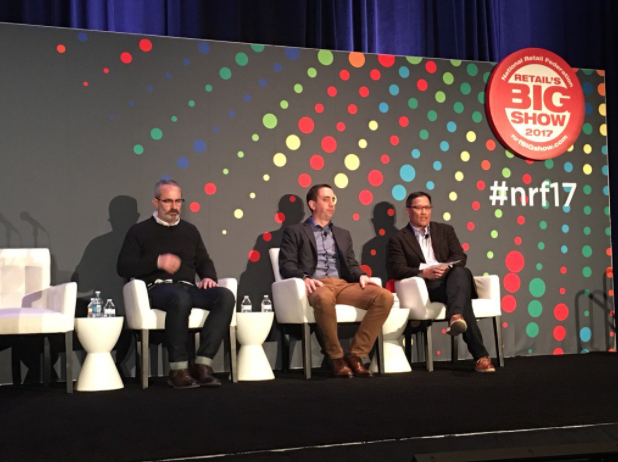 Panelists discuss the insights from the "Uniquely Generation Z" study (a joint effort by NRF and IBM) through an interactive presentation experience powered by Prezi.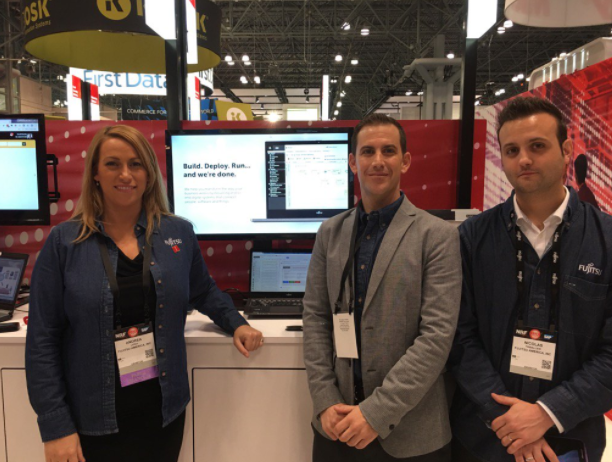 Fujitsu: The team shows their cloud workflow solution overview and keeps it dynamic with Prezi. (Check out another Fujitsu team's success with Prezi at Dreamforce here.)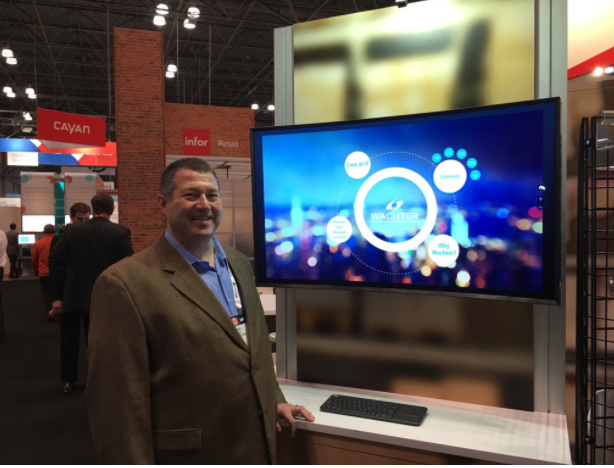 Wachter Inc.: Mike Hurd, Wachter Inc.'s Director of Technology Services, shows off his latest product overview for managed services with a whole new level of trade show engagement. 
Ready to become a trade show expert? Start with the first post in our Tricks of the Trade Show series to learn how Visual Storytelling can make all the difference on the expo floor.