The transition to working from home hasn't been an easy one for many people, and this holds true across entire organizations. Patricia Vidal, our Director of Product Marketing, recently spoke with Latinas in Tech about her own experiences, and shared some insights to help others adapt. 
How have you found success and embraced work from home life? 
As a full-time working parent with no childcare support, finding a healthy balance on my day to day was definitely crucial in making remote work manageable. When I first made the transition to working from home, I realized I needed to figure out my family needs (when could I be available, when would I be unreachable, etc.) and make a game plan for my week, which meant embracing flexible schedules. 
Because I'm not always available at the typical working hours, I've started relying a lot more on recorded video updates and Slack messages to communicate asynchronously with my team — this has helped reduce the number of meetings and give me a way to review information when it's most convenient. 
What challenges have you faced while working from home and what are some ways you have overcome them? 
The biggest challenge by far is the ability to focus on deep work. I have a two-year-old at home, so getting uninterrupted time to focus on highly mentally demanding tasks is a luxury these days. To adapt to this challenge, I readjusted my working hours to match my household routine — because the early mornings and evenings are the quietest, I've started to tackle more difficult work tasks during those times. It's worth keeping in mind that the window of quiet time and creative energy can be different for everyone on your team.   
How do you navigate parenthood and maximize efficiency during these times? 
I try to not be too hard on myself. "We're all in this together" — it's cliche at this point, but it's still true; everyone is going through similar challenges, and this thought helps me keep a clearer perspective. 
To balance parenthood and work at home, I try to do the following: 
Match my schedule to my kid's nap time. I schedule my one-on-ones for when my child is sleeping so that my team gets all my attention. It's important to me that they feel heard and cared for, especially now. 


Reserve my mornings for calls. Not all of my calls can fit into the two-hour nap period, so I try to reserve the morning for other calls vs. the afternoon, when my husband gets to go on his conference calls. 


Set quality time aside. Even though I have a lot on my plate, I make sure to give my child the attention she needs from me during the day. One great piece of advice I received from my manager when all of this started was that there's a silver lining — as a working mom, I finally get to spend precious time with my kid that I don't usually get, so why not make the most of it.  
Stay connected while you work remotely with Prezi Video
As we navigate the blurred lines of work and personal life, how do you separate the two and prevent burnout? 
Self-care is more important than ever, and with no physical separation between work and home, I had to find other ways to make that distinction. I've set clear boundaries on when the day starts and ends for me, and this is also reflected on my calendar for everyone to see. Once my day officially 'ends,' I make a conscious effort to truly disconnect and focus on my family. There's no pressure to answer every message or email on the spot (besides self-imposed pressure), so I try to let messages wait until the next day. 
You currently work at Prezi, which has dedicated a lot of time to understanding visual communications. What is your advice for engaging in more effective communication while connecting virtually? 
There's been research showing that our brains are hardwired to react more to specific types of content: visuals, stories, and interactions. 
So my first piece of advice would be to turn on your camera! Right now, video is one of the main ways to keep the human connection, and turning on the camera is one of the easiest things you can do to increase engagement, so do it! Your colleagues miss out on helpful body language and facial cues when you hide behind an avatar,
Having said that, people only remember 10% of what you present, so influence what that 10% is by identifying and repeating three key messages throughout your video update or meeting. Use visuals to support these messages and make them impactful and memorable. 
And, you also need to keep your audience in mind — who is this message for? How much context do you need to provide? What's the end goal of the meeting? Answering these questions will help keep your content more focused and relevant.
About Patricia Vidal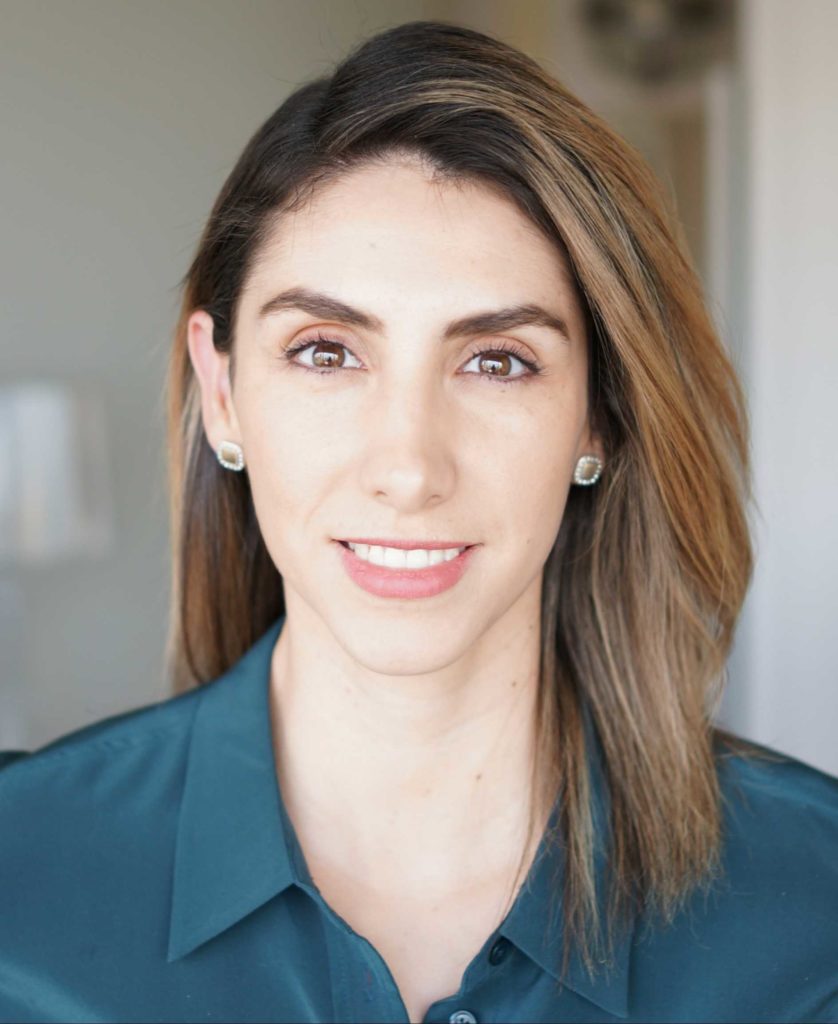 Patricia Vidal leads the team in charge of launching Prezi's new products to market– driving demand and adoption across Prezi Next, Prezi video, and Prezi Design.