Like most industries, B2B sales are rapidly going virtual, and it doesn't seem to be slowing down anytime soon. We held a virtual sales panel to get a glimpse into the future of sales and share advice on how to best close sales in a remote environment. Industry experts Alice Heiman, Donald Kelly, Julie Hansen, and Marcus Chan – all of whom started their own sales consulting firms – as well as Prezi's Vice President of Sales Matthew Van Loan took to the virtual stage and gave their tips on how to lead an impactful sales team in the hybrid office. Check out the Prezi videos below to learn 2022's sales trends, or if you want to watch the full on-demand webinar, check it out here.
Look them in the eye: Maintaining engagement during a virtual sales presentation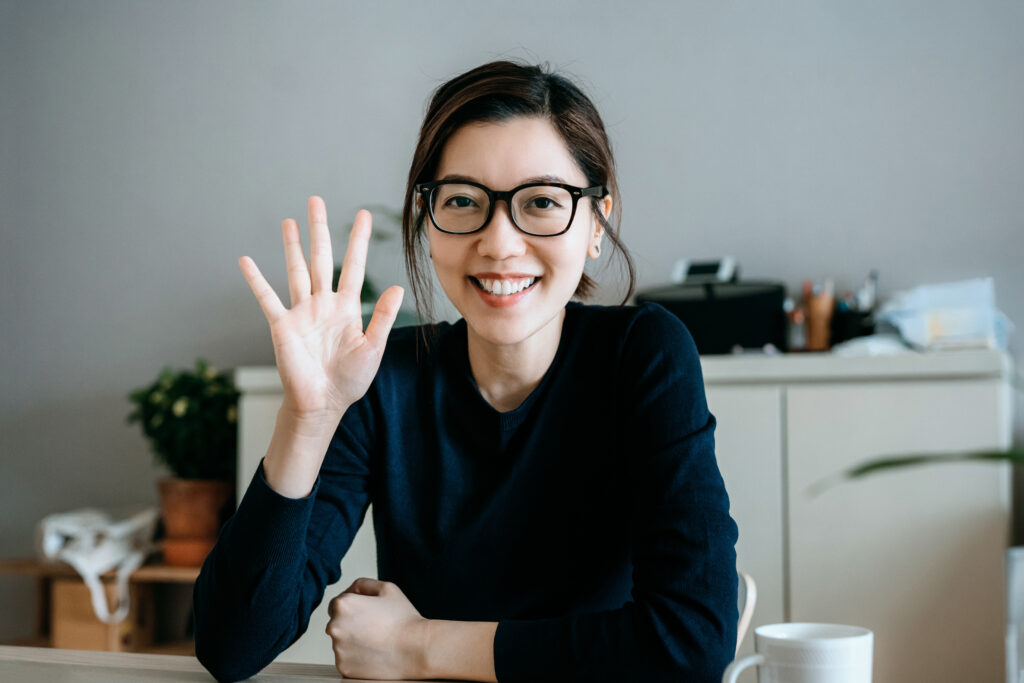 Eye contact is just as important in virtual meetings as they are in office meetings, if not more so. Julie Hansen, Founder of Performance Sales and Training and Author of Look Me in the Eye, emphasizes the importance of looking at the camera and holding your audience's gaze, even during the silence that follows after asking a question. Don't be afraid of silence and don't rush yourself.
Another great tip: Assume everyone likes you. It's sometimes hard to determine your audience's reaction without the social cues of body language on screen. But chances are, your audience likes you.
"They like you, they like what you're saying, they need what you have. That's going to bring out the best in you," says Julie.
Never hear crickets chirping again: How to get a response
So, how do you break through that computer wall and get a response out of your virtual meeting attendees? Alice Heiman, Founder and Chief Sales Energizer of Alice Heiman LLC, likens a sales professional to a TV producer. She explains that it's better to be more like a Netflix producer rather than someone who's trying to sell something.
"It's got to be binge-worthy, not cringe-worthy," says Alice.
You have to be responsive to your audience in order to get a response back. Donald Kelly, Founder and Chief Sales Evangelist of The Sales Evangelist, advises that you stop giving run-of-the-mill speeches and treat a sales meeting as more of a performance. This can mean focussing on adding movement and hand gestures, or using more enthusiastic facial expressions.
And don't forget to do your homework. Marcus Chan, Founder and President of Venli Consulting Group, points out that you've already done the work, which is the hard part. Now it's time to let your audience know that "you actually know what you are talking about."
The advantages of virtual selling over in-person selling
While we often compare virtual work to in-person work and focus on the disadvantages, there are multiple advantages to virtual work. Especially with video, it gives you a leg up in virtual sales. As Julie highlights, video in particular allows us to build human connections in ways that other online tools, like email or LinkedIn, won't let you do.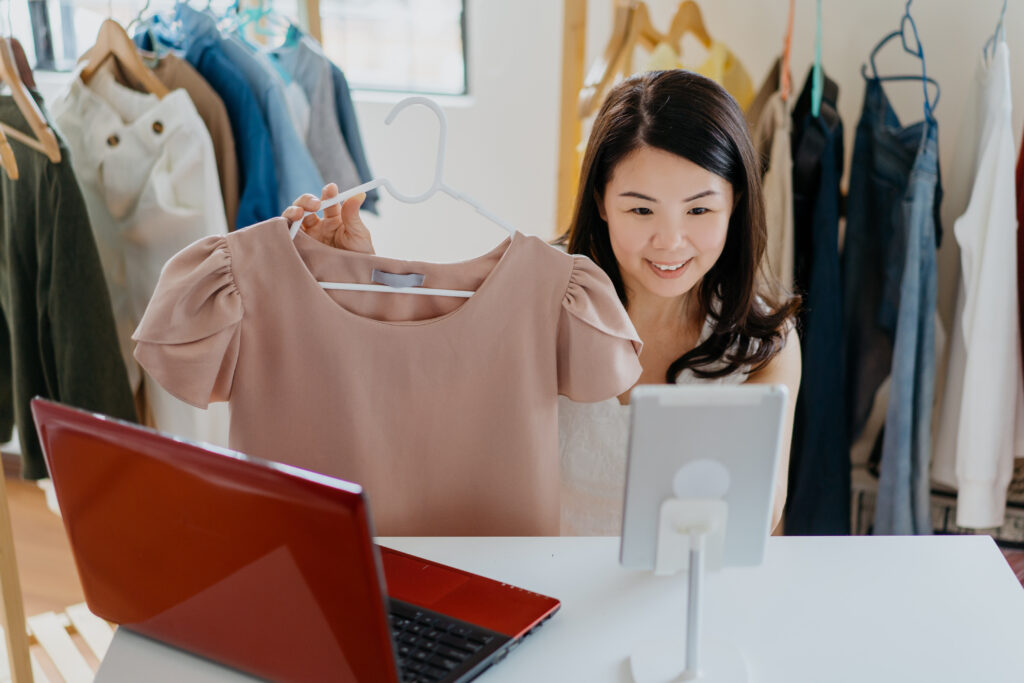 Stay connected while you work remotely with Prezi Video
Virtual selling can also help you manage the whole sales process, Marcus says. The process can move a lot faster through the different stages of the cycle.
Alice also reminds us that you have to use video both synchronously and asynchronously in a way that's engaging. Aside from live virtual meetings, video is a powerful tool when recorded.
Prezi Video allows you to record video and make seamless video presentations you can save to use again and again.
But remember: finding the right tools is only half the battle. Use the tips above to help build an online presence, connect with others, and excel in virtual sales.
"Technology is a tool that allows us to connect, it doesn't make that connection for us," Julie says.
Looking into the crystal ball: The future of sales
Where are we going and are virtual sales here to stay? The short answer: Yes.
Alice predicts that sales will continue to thrive in the digital landscape, and we should keep learning as we go.
"The future of sales is much more buyer-focused, much more digital, much more human," she says.
With sales going virtual, there's bound to be a lot of noise. How will you stand out from the crowd? Marcus believes it comes down to who's doing it better. Whoever has the better copy, messaging, video, and online presence will come out on top.
"It's being able to differentiate and use tools in the right way to look at the noise. Using tools like Prezi to stand out is so key because now people know that you're not just sending a generic message, but it's actually made for them," Marcus says.
Matt Van Loan, Vice President of Sales at Prezi, shares a similar sentiment. Personalization and tailoring a virtual experience to your client can demonstrate your care and investment in their business.
"Know your prospect, and personalize your message," he says.
Like what you see? Contact us to see a product demo and learn more about Prezi for Sales.