The Prezi team has been hard at work making sure Prezi Video can help you create engaging, effective content for your online and blended learning classrooms. We are excited to share these new Prezi Video features that will help you use video more easily and effectively with your students.
We added a pause button. When recording a video, you can now simply press pause, take a breath, transition to a new thought or content, and then continue recording. Learn more about pausing here.
Share a video as an assignment or other learning activity in Google Classroom. See how it works.
Instantly record a video in Microsoft Teams and share it with your students. See how it works.
Record a Prezi video that's longer than 15 minutes and save it in stunning HD using the Prezi Video desktop app. Download the free app from your Prezi dashboard and get started! Another feature of the app — you can import a PowerPoint presentation as a starting point for your next video.
Stay connected while you work remotely with Prezi Video
Try one of the new, beautiful, professionally designed video templates for your online classroom. The templates have different styles for creating an assignment, sending video messages, and designing a game show-style test review. Find these in your Prezi dashboard under Videos, then Advanced create.
Live stream your next webinar, professional learning activity, or class session with Prezi Video. Add graphics and images alongside you while you're speaking live in your next Zoom, GoToMeeting, Webex, Google Meet (formerly Hangouts), or Microsoft Teams video conference. Learn more about video conferencing with Prezi Video here.
We've added two new sections to our popular Prezi Video Teacher Gallery that show how educators from around the world are using Prezi Video to support online teaching and remote learning. Check out the new student work and higher education examples.
Tracy Leonard, Prezi Teacher in Residence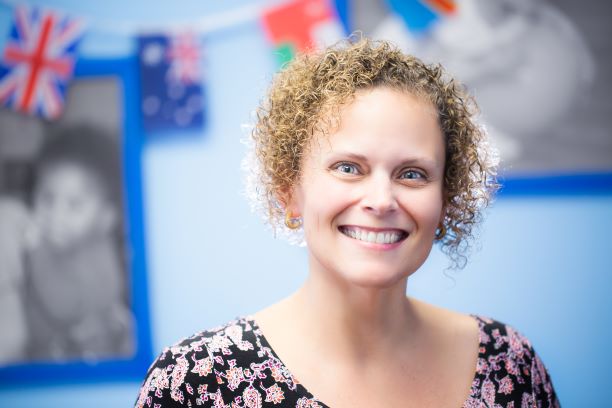 Tracy has taught in elementary and middle school classrooms, and served as a school site administrator for a PreK – 8 campus that integrated the Core Knowledge curriculum with state standards. Over the past 10 years, her teaching has turned to adults offering professional development and conference workshops across the country.