We're constantly creating new content everyday. Whether it's a blog post, a tweet, a poster, a video, or an e-book, great content helps connect a brand to its audience. According to a recent study, customers are 131% more likely to buy a brand's product if they've learned something from that brand's content, and seeing content deepens people's trust and brand affinity.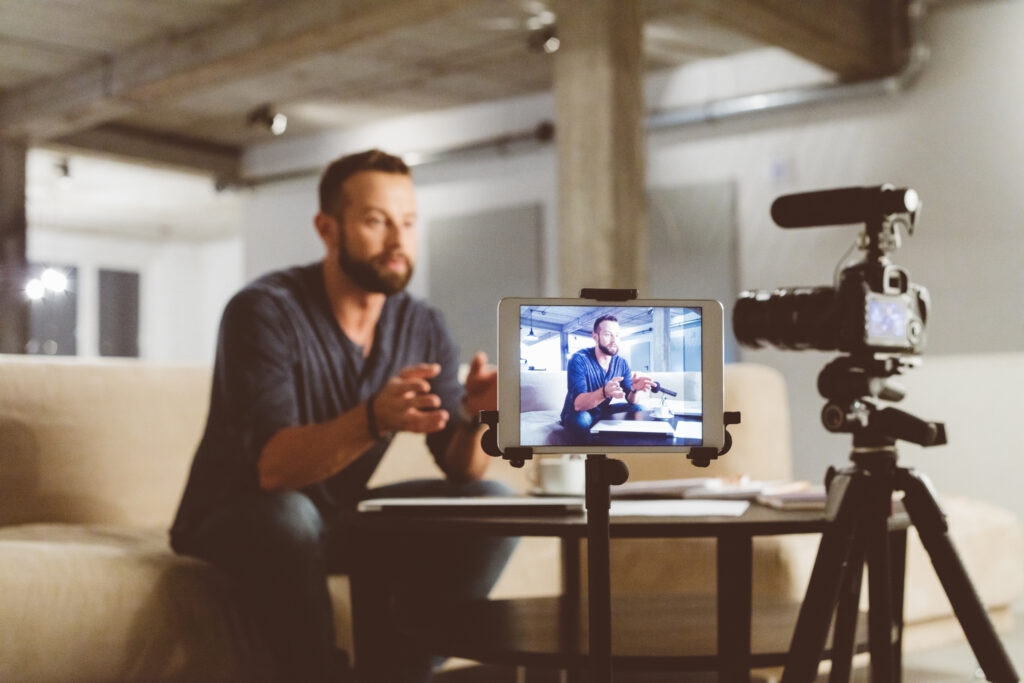 Marielou Mandl, a professional Digital Content and Experiential Event Producer, makes content about making content. If you want to learn how to be a better content creator, keep reading for her tips.
Why you need to be live streaming
One of her top ways to showcase content is through live streaming, which is broadcasting your content in real-time. There are so many platforms where people can go live and it's the most efficient way to visually communicate with your audience without doing much production work. Marielou recommends incorporating live streaming into your strategy, because with it, you can become a real person who interacts with your audience in real-time and strengthen your community more effectively. Watch here for more on the benefits of live streaming:
How to live stream with no audience
It can be scary to go live if you are unsure you will have an audience. However, it actually teaches you the essential skills of a content creator, such as live-to-tape. This is a great time to make content about news and updates, tutorials, answer previous lingering questions, and address potential questions. Start presenting live using Prezi Video and one of our branded templates to make your video look more professional. Watch Marielou's video for more tips:
Stay connected while you work remotely with Prezi Video
Content consistency strategies
Consistency gives you momentum in your content, which helps build followers, brand identity, and skill sets. To be consistent, Marielou advises you to pick a goal you can control, start with the end in mind, and focus on a topic. Most importantly, don't forget to take care of yourself and relax. For more strategies on how to stay consistent as a content creator, check out this video:
3 tips for better performing content 
You don't want to spend time making content that isn't helpful. Marielou shares a few tips that will help your content perform better. 
As there's a large amount of information that people need to take in everyday, your content has to get to the point ASAP to attract people's attention. 
The videos that perform the best are those that have moving graphics (which can easily be made in Prezi Video).
Finally, don't try to cover everything in one video. Instead, focus on one topic and keep your video short, and make a series of different videos.
Want to learn more about what each of these tips entails? Watch Marielou's Prezi video now:
Prezi Video is an easy way to make videos and make yourself look more professional on screen, perfect for the content creator in all of us. Contact us to see how we can help you produce high-quality content that's always on brand, or check out this free demo on your own.