Your sales kickoffs are key to communicating your strategies and setting up your team for success in the year ahead. We asked industry experts to share their tips for better SKOs and sales presentations, and reveal their predictions for the future of sales. See their responses, recorded with Prezi Video.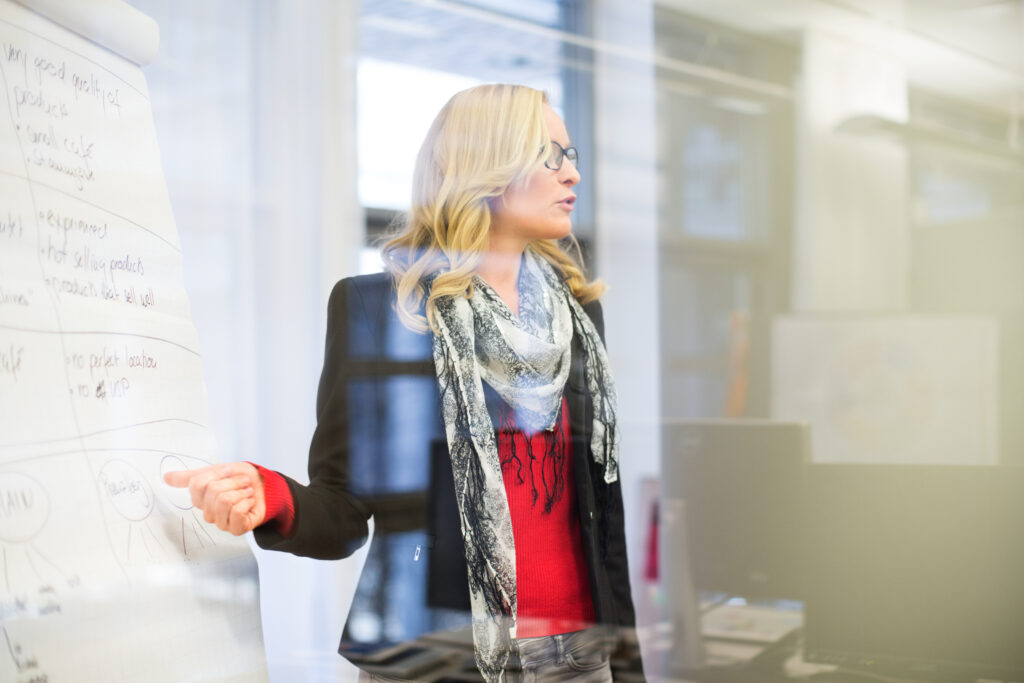 Sales kickoff tips
How to shine in your SKO
Your customers attend several virtual meetings per week, and it gets difficult to differentiate each meeting from another when the experience is largely the same. Prezi's Director of Marketing Spencer Waldron shares his 5 tips to help you shine in your sales kickoff meeting. Among other things, he recommends maximizing your on-screen real estate with tools like Prezi Video that let you add your name tag, GIFs, and other eye-catching media to your screen.
Watch his video for more ideas:
Maximizing your SKO
If you've never run an SKO before, or need help adapting to a virtual or hybrid work environment, Amy Franko has you covered. As a sales strategist and LinkedIn Top Sales Voice, Amy used her background to develop this Modern Seller's Guide to maximizing an SKO. Her video provides five strategies and tips to get you started, such as incorporating your personal growth into your planning, becoming a center of influence, and building accountability within your team.
Watch her video for all the details:
SKO checklist
Your SKO is meant to lay the foundation for your products, processes, and attitude, but too often, SKOs can seem like a humdrum training call or a meeting that focuses solely on sales targets and quotas. That's a lost opportunity, according to Janice B. Gordon, Customer Growth Expert and professional speaker. In her video, she outlines everything you need for a successful SKO.
Find the full checklist here:
Save 10 minutes on your sales kickoff calls
Your time with customers and prospects is valuable, so it's important to use it judiciously. Author and keynote speaker Dr. Cindy McGovern shares three ways for you to gain 10 extra minutes on your kickoff calls, the first of which is planning. "In a virtual setting, it's all about planning," Dr. Cindy advises, "because you don't get the chance to walk in their office, look around, see what pictures are on the walls, and establish that rapport." Do your homework ahead of time to get the most from your call.
Watch her video here for the rest of her tips:
Sales presentation tips
Reinventing online sales presentations
Even if you're able to deliver many of your sales presentations in person, it's likely your customers and their customers are spending more time online than they were a few years ago. Now's a great time to get comfortable selling in a virtual environment so you can meet your customers where they are. In his video, keynote speaker Brian Fanzo provides tips on reinventing sales and social selling for the virtual world.
Watch his video here:
Using the AIDA model in your presentations
AIDA stands for Awareness, Interest, Desire, and Action. It reflects the stages that buyers go through before making a purchase. Sonia Pupaza, former Senior Sales Enablement Specialist at Oracle, shows you how to use this model in a one-to-many sales presentation. Stick around to the end where she puts her tips into action and provides an example of an AIDA sales presentation.
Watch it here:
More effective sales presentations with video
There are a lot of fundamental differences between presenting in person and presenting virtually – people are generally more passive on a video call, there's more virtual meeting fatigue, and presenters don't get the same real-time interaction that they do with an in-person audience. Fortunately, sales expert Julie Hansen has a few ideas to help you deliver more effective sales presentations using video.
Watch her video here for all her tips:
The start of the new year is a great time to sharpen your presentation skills and learn how to lead more effective conversations with your customers, especially with so many people new to working in a virtual environment. For more tips, join us for a panel discussion on Thursday, January 20th and learn what the future of sales will look like. The panel will include Alice Heiman, Donald Kelly, Julie Hansen, and Marcus Chan — all of whom started their own sales consulting firms — as well as Prezi's Vice President of Sales, Matthew Van Loan. Sign up here!