2021 has been a year of ups and downs, but we can say one thing for sure – virtual presentations have really taken off. People are looking for ways to make their virtual content more memorable, engaging, and interesting. That's why we've turned to thought leaders to share their most important virtual presentation tips with Prezi Video for this year's Big Ideas. Read on to discover their thoughts.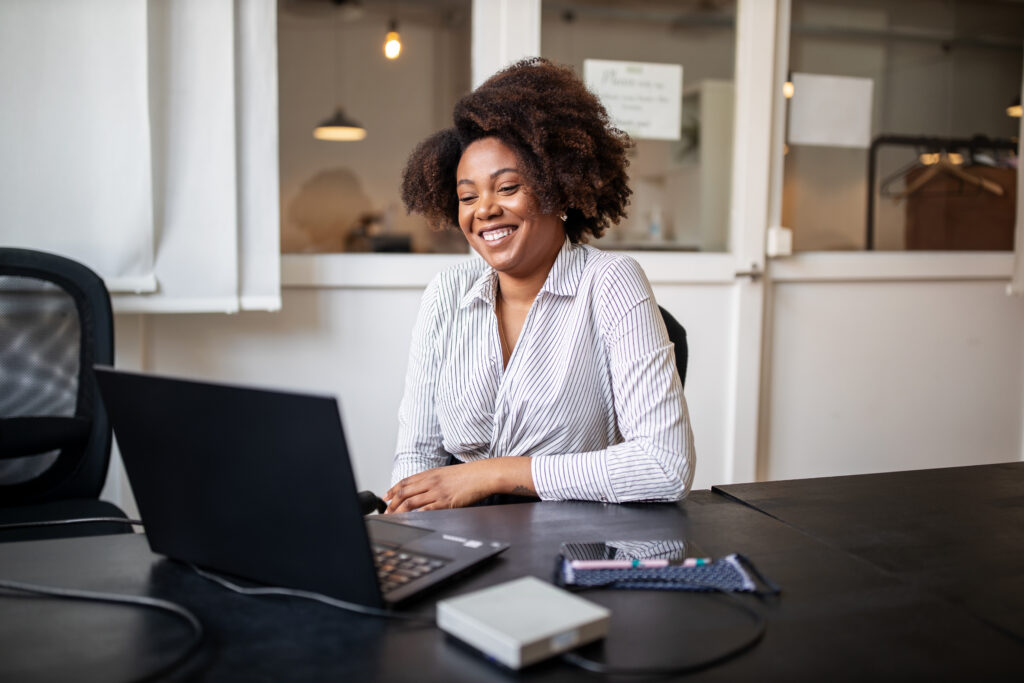 What makes a presenter charismatic?
Charismatic people strike a deft balance between warmth and competence – they put others at ease by being friendly and trustworthy and are also seen as smart, powerful, and capable. The question that Vanessa Van Edwards aims to answer is how exactly can you hit that sweet spot in your virtual presentations?
In addition to being a keynote speaker and author, Vanessa runs Science of People, a human behavior research lab where she studies charisma. "There are two ways that we are constantly signaling our warmth and competence," she explains. "The first is with…our verbal power and the second is with our non-verbal."
Watch as she breaks down the verbal and non-verbal cues of charisma and get tips on how to prime your audience for better presentations.
Virtual presentation lessons from Peloton
Some of the most charismatic people you'll see in a virtual setting might come as a surprise – your Peloton instructors. When the pandemic forced most people to start doing everything at home, home fitness instructors were put in the spotlight, which caught the eye of Dave McKeown, the CEO of Outfield Leadership.
Dave is a big believer in taking inspiration and guidance from areas outside of his field, and as he notes, "the world of home fitness…has done a really good job at engaging with its participants." You can use the same principles to keep people engaged in your virtual presentations that Peloton instructors use to keep people motivated throughout an entire sweaty session.
Dave discusses what instructors do so well in Peloton and how you can apply that to your presentations. Watch it here:
The thing about virtual keynote speaking
A lot of people will tell you that a virtual keynote presentation is not as effective as an in-person one, but that doesn't take into account all the benefits of a virtual platform. Being directly in front of the camera makes you easier to see than when you're on the stage, helping you to establish a stronger connection with your audience. You can share personal details in your home background, interact with the audience, and have more engaging Q&As.
Stay connected while you work remotely with Prezi Video
These are the benefits of virtual speaking that John Hall wants you to know about. John is a best-selling author and co-founder of Calendar, and is also a well-known virtual keynote speaker. In his video, he discusses what you can do to make your presentations stand out and make a better experience for the people organizing your event. As he points out, we'll have virtual keynote presentations for a long time to come, even after other things shift to hybrid or in-person settings.
Stand and deliver
One of the most common questions that presentation expert Russell Anderson-Williams gets asked is "are you standing up right now?" to which his answer is always "yes!" Russell stands for every presentation, whether that be in person or virtually, and the reason for this is the 7-38-55 rule.
7, 38, and 55 represent the different percentages of communication between verbal, tone of voice, and body language that we can get across to our audiences in a presentation. When you're in a virtual presentation where visibility is limited, it's even more important to focus on nailing each type of communication.
Watch Russell's video to understand how standing fits into the 7-38-55 rule and learn how it can elevate your virtual presentations.
Boost your presence on LinkedIn
LinkedIn is a great place to share your thoughts and get visibility from recruiters and industry leaders, and one of the greatest ways to catch their attention is by sharing video content. The LinkedIn feed is heavily saturated with written content. By uploading a video, you automatically stand out from the crowd.
Lorraine Lee, Prezi's Editorial Director, gained experience being on camera in her time at both Prezi and LinkedIn. She shares the top tips for boosting your presence on LinkedIn in her webinar. Watch it here for all the details:
We've all experienced a lot of changes over the last year, but the ways that we've connected online have only become more important. Use the big ideas in these videos to improve your virtual presentations and continue having powerful, meaningful conversations with your network. If you have your own tips to share, create your own Prezi video and tag it with #BigIdeas for a chance to be featured on our Video Gallery.