In the competitive world of business, the ability to present a compelling business proposal is paramount to success. Whether you're vying for a new client, seeking investment, or aiming to secure a partnership, a well-crafted proposal can make all the difference. In this comprehensive guide, we'll take you through the process of creating an impactful business proposal, step by step. We'll explore what a business proposal entails, discuss its important elements, and show you how Prezi, an innovative presentation platform, can help you create an engaging business proposal that leaves a lasting impression.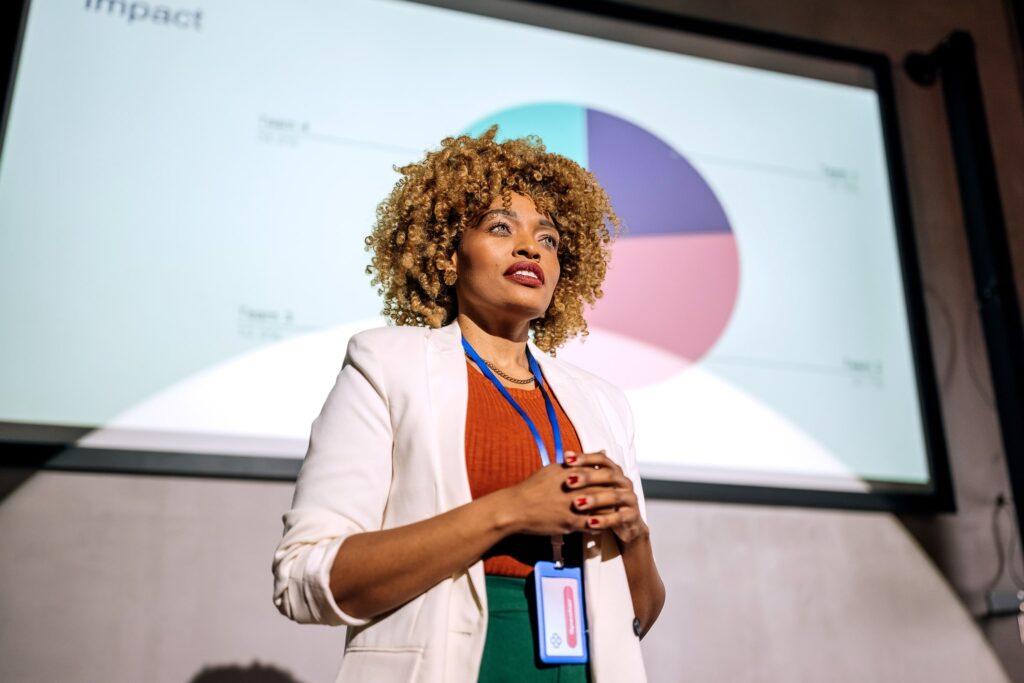 Understanding business proposals
To begin, let's establish a clear understanding of what is a business proposal and why it holds significant value. A business proposal is a formal document that outlines a solution to a client's problem or presents a business opportunity. Its primary objective is to persuade the recipient to take a specific action, such as approving a project or entering into a partnership. By effectively conveying your ideas, expertise, and value proposition, a business proposal can help you win lucrative contracts and drive business growth.
A business proposal serves as a powerful tool for establishing credibility and showcasing your capabilities. It enables you to communicate your understanding of the client's needs, propose a tailored solution, and demonstrate how your offerings can address their pain points. Additionally, a well-crafted business proposal showcases your professionalism, attention to detail, and commitment to delivering exceptional results. It sets you apart from competitors and positions you as a trusted partner in achieving your client's objectives.
Key components of how to write a business proposal
A well-structured business proposal consists of several essential components that work together to create a persuasive narrative. Understanding and effectively incorporating these elements can significantly enhance the impact of your proposal. In order to understand how to write a business proposal you need to understand all areas, so let's explore each component in detail.
Executive summary
The executive summary is a vital part of a business proposal, providing a concise overview that captures the reader's attention. It highlights key points and conveys the unique value proposition of your proposal. To make it compelling, clearly showcase the benefits and advantages your proposal offers, addressing the client's specific needs. Keep the summary concise, well-structured, and organized to ensure a quick understanding. 
Prezi's dynamic presentation features can enhance the impact of your summary in a presentation format with captivating visuals and effects like zooming and panning. Incorporating interactive elements and embedding videos or clickable links can further engage the reader. Crafting a strong executive summary, leveraging Prezi's tools, sets the stage for a successful business proposal presentation.
Problem statement
To craft a compelling business proposal, it's essential to articulate the client's pain points and challenges clearly. This showcases your understanding of their needs and positions you as the ideal solution provider. Thorough research and analysis of their industry and competitors will provide valuable insights to tailor your proposal effectively. Be specific and provide examples that resonate with their situation, emphasizing the potential impact on their business. Outline your proposed solutions and explain how they address their pain points, showcasing your expertise and past successes. By effectively articulating the client's challenges and demonstrating your understanding, you build trust and establish yourself as the preferred partner. This strengthens the overall impact and persuasiveness of your business proposal.
Proposed solutions
When presenting your proposed solutions, it's crucial to convey them clearly and in a structured manner. Begin by clearly outlining the precise actions you'll take to tackle the client's challenges and help them achieve their desired goals. Break down the process into manageable phases or milestones, highlighting the key actions and deliverables at each stage. Clearly articulate the benefits and advantages of your approach, explaining how it uniquely positions the client for success. Focus on the value your solutions bring, whether it's increased efficiency, cost savings, improved productivity, or any other relevant benefits. By emphasizing the positive impact of your approach, you make a compelling case for why the client should choose your proposal over others.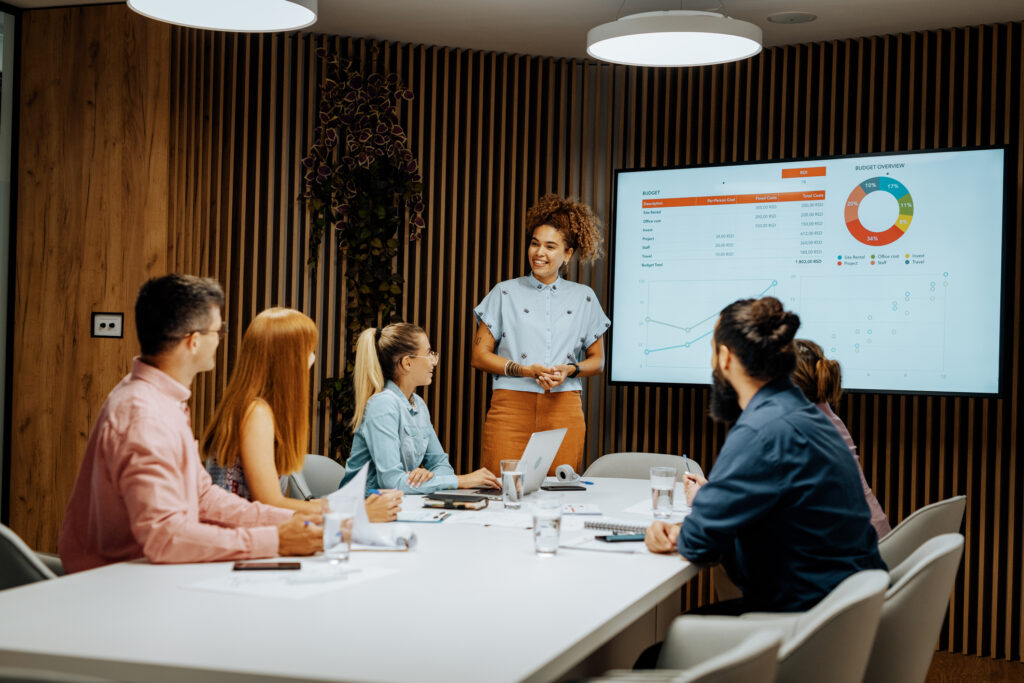 Timeline and deliverables
When creating your business proposal, you need to ensure the timeline is realistic. This not only demonstrates your ability to meet deadlines but also highlights your efficient project management skills. By clearly outlining the key milestones and deliverables, you show the client that you understand the project's scope and have the necessary resources to ensure timely delivery. Transparency and effective project management are highly regarded in the business world, and by emphasizing these qualities, you build trust with the client. 
Meeting deadlines is crucial, and by showcasing your track record of timely completion, you position yourself as a reliable and dependable partner for their project requirements. Your commitment to delivering on time speaks volumes about your professionalism and dedication to client satisfaction.
Team and expertise
When presenting your business proposal, it's crucial to introduce your team members and emphasize their relevant experience and expertise. This not only establishes credibility but also builds trust with the client. By showcasing the qualifications and capabilities of your team, you reassure the client that you have the necessary resources to successfully execute the proposed project. 
Highlighting their expertise in relevant areas demonstrates your commitment to delivering high-quality results. It also instills confidence in the client that they are partnering with a knowledgeable and skilled team capable of overcoming challenges and achieving desired outcomes. Introducing your team members adds a personal touch to the proposal, allowing the client to connect with the individuals who'll be involved in their project. This human element fosters a sense of collaboration and increases the client's confidence in your ability to meet their needs effectively.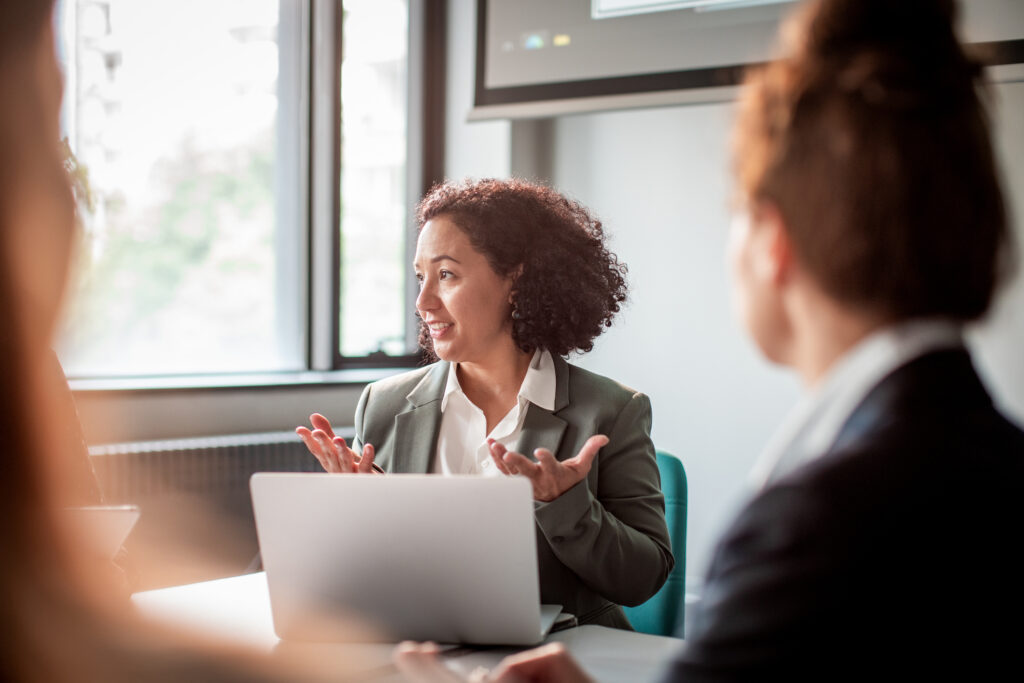 Pricing and payment terms
To establish trust and foster transparency, it's essential to clearly communicate the cost of your services in your business proposal. Provide a detailed breakdown of pricing, including any available packages or options that align with the client's specific needs. By being transparent about the financial aspect, you demonstrate your professionalism and commitment to open communication.
Additionally, it's crucial to outline the payment terms, such as deposit requirements and invoicing schedules. We'll clearly state the upfront deposit amount, timing, and the frequency and method of invoicing for your convenience and peace of mind. This level of clarity ensures that both parties are on the same page regarding financial expectations and facilitates a smooth and mutually beneficial working relationship. By addressing the cost of services and payment terms in a transparent manner, you instill confidence in the client, showcasing your reliability and commitment to fair business practices.
Testimonials and case studies
Including testimonials or case studies from satisfied clients is a great way to show off your track record of successful projects. It's like having happy customers vouch for you and share their positive experiences. 
When potential clients see these testimonials, it gives them reassurance and confidence in your abilities. They can see that you've helped others just like them and delivered outstanding results. It's real proof that you're reliable, trustworthy, and capable of meeting their needs. These success stories are like a seal of approval, demonstrating your expertise and commitment to delivering excellent service. By sharing these testimonials you're letting your satisfied clients do the talking for you.
A step-by-step guide to writing a business proposal
Now that we understand the key components of a business proposal, let's dive into the step-by-step process of creating an impactful proposal.
Research and analyze
In order to write an effective business proposal, start by conducting thorough research and analysis of your client's industry, market trends, and competitors. Dive deep into their specific needs and pain points to gain valuable insights that'll allow you to tailor your proposal accordingly. By demonstrating a comprehensive understanding of their business landscape, you can showcase your expertise and position yourself as the ideal solution provider.
Define your objectives
Clearly defining the objectives of your business proposal is crucial. Determine whether you aim to win a new client, secure funding, or initiate a strategic partnership. Aligning your proposal with these objectives ensures its relevance and effectiveness. By explicitly stating your goals, you can craft a persuasive proposal that directly addresses the needs and desires of your target audience.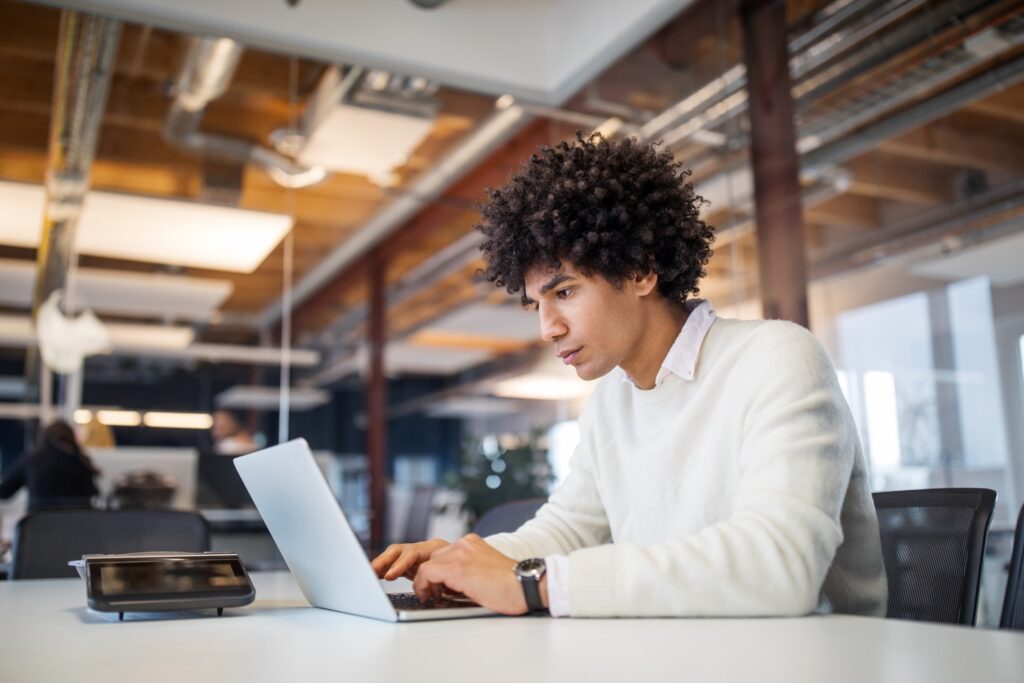 Structure and format
When structuring your business proposal, consider the appropriate format and layout. While there are no strict rules, a well-organized and visually appealing design significantly enhances readability and engagement. Break down your proposal into clear sections with headings, use bullet points and subheadings for easy navigation, and incorporate visuals or infographics to convey information effectively. By presenting a professional and polished document, you create a positive impression and increase the chances of capturing the reader's attention.
Tailor your proposal 
One size does not fit all when it comes to business proposals. Tailor each proposal to address the unique needs and challenges of your clients. Personalize the content by referencing their specific situation, pain points, and goals. By showcasing your understanding of their individual requirements, you demonstrate a genuine interest in their success. This personalized approach sets you apart from generic proposals and builds a strong connection with the client, increasing the likelihood of a positive response.
Craft a compelling executive summary 
Invest time and effort into crafting a compelling executive summary for your business proposal. This concise section serves as the gateway to your proposal, capturing the reader's attention from the outset. Summarize the key points of your proposal in a clear and impactful manner. Highlight the unique value you bring and emphasize the benefits the client will gain by choosing your solution. A compelling executive summary entices the reader to explore the proposal further and sets a positive tone for the rest of the document.
Provide a clear problem statement
Grab their attention by making your presentation more interactive
Effectively articulate the pain points and challenges faced by the client in a clear and concise manner. Show your understanding of their specific situation and make them feel heard and understood. By accurately identifying and addressing their problems, you establish credibility and build trust. This clear problem statement lays the foundation for presenting compelling solutions that directly tackle the client's concerns.
Present your solutions 
Present your proposed solutions in a logical and persuasive manner. Outline the specific steps you'll take to address the client's challenges and explain how your approach will deliver tangible results. Use persuasive language to highlight the benefits and advantages of your solutions. Incorporate relevant case studies or examples to demonstrate your track record of success with examples of previous business proposals. By presenting a well-structured and compelling plan, you instill confidence in the client and increase the likelihood of them choosing your proposal.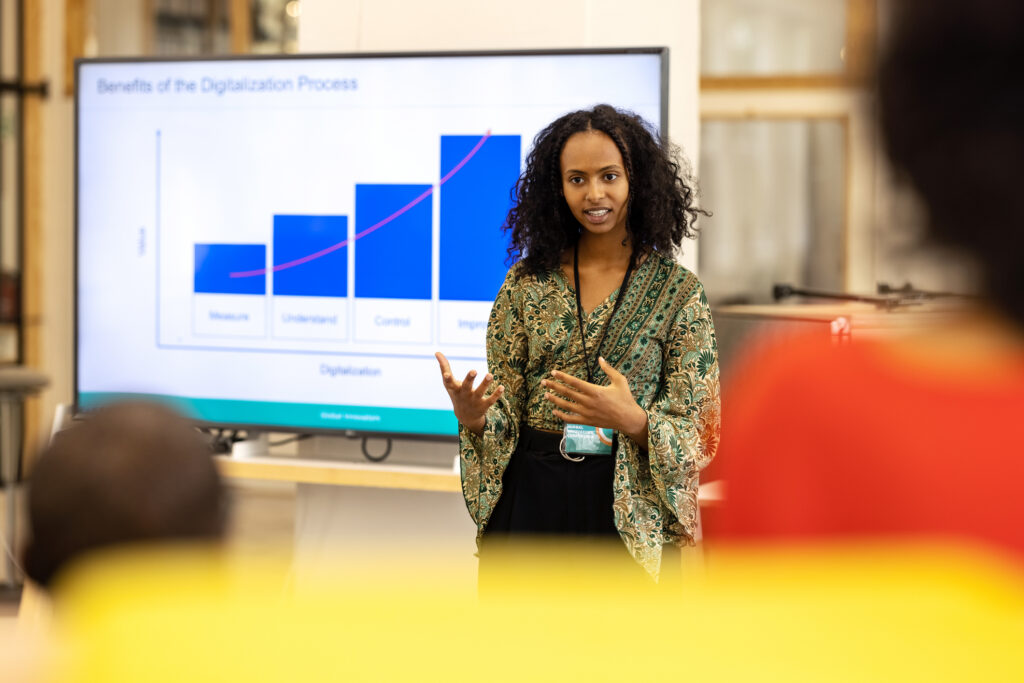 Showcase your expertise
Highlight the expertise and experience of your team members that are relevant to the proposal. Provide brief biographies or profiles of key individuals, showcasing their qualifications and accomplishments. This establishes credibility and demonstrates that you have the necessary knowledge and skills to execute the proposed project successfully. By showcasing your team's expertise, you instill confidence in the client and differentiate yourself from competitors. Clients are more likely to trust and engage with a proposal backed by a team of capable professionals.
Visualize your ideas 
When crafting your business proposal, don't underestimate the power of visual aids in capturing attention and delivering your message with impact. Incorporating charts, graphs, and infographics strategically throughout your proposal can make complex information more accessible, memorable, and engaging. By leveraging visual representations, you enhance the clarity of your ideas and increase the chances of resonating with your audience.
Visual elements act as persuasive tools, helping you illustrate the value and potential of your proposal in a compelling way. They provide a visual framework that supports your written content and makes it more compelling. Whether you're presenting data, illustrating processes, or showcasing benefits, visual aids serve as a powerful complement to your narrative, making your proposal more compelling and persuasive (view the Prezi presentation example below).

Remember to keep your visuals clean, organized, and aligned with your brand. Choose colors, fonts, and imagery that reflect your professional image and enhance the overall aesthetics of your proposal. By embracing visual communication, you not only make your business proposal visually appealing but also increase its chances of standing out and leaving a lasting impression.
Proofread and polish
Before you finalize and submit your business proposal, invest time in meticulously proofreading and polishing its content. Take a thorough look at the entire document to identify and rectify any grammar, spelling, or formatting errors. Ensuring a consistent tone, style, and formatting throughout is crucial for presenting a polished and professional proposal.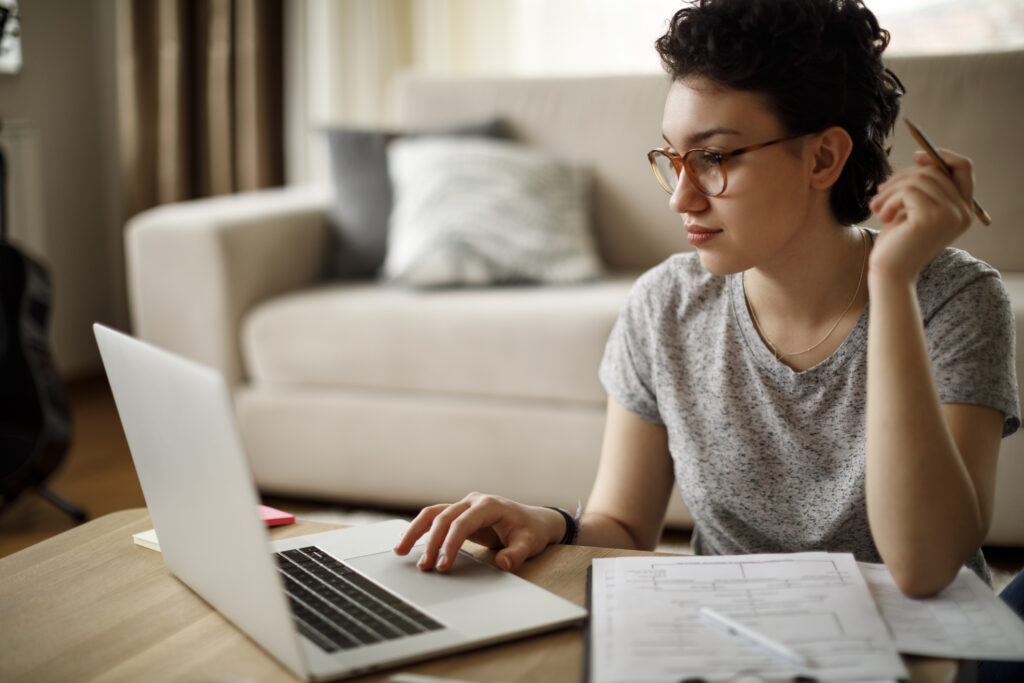 Proofreading goes beyond error correction; it helps you refine your message and ensure clarity and coherence. Use this opportunity to enhance sentence structures, rephrase complex ideas, and improve overall readability. Carefully evaluate the flow and logical progression of your proposal, making necessary adjustments to enhance its effectiveness.
Polishing your business proposal involves fine-tuning the language and presentation to make a lasting impact. Pay attention to word choice, sentence structure, and writing style, aiming for concise and precise communication. Remove any redundant or ambiguous content and ensure each section contributes meaningfully to your proposal's objectives.
Also, make sure to watch a video on creating a business proposal presentation, where we cover 5 key steps in crafting an impactful presentation for success:
Leveraging Prezi for business proposal presentations
When it comes to presenting your business proposal, engaging visuals and seamless delivery can make a significant impact. Prezi, an innovative presentation platform, offers a range of features and tools that can elevate your business proposal presentations to new heights.
Dynamic presentations
In a business proposal presentation, leverage the dynamic and non-linear capabilities of Prezi to captivate potential investors and stakeholders, showcasing your ideas with immersive zooming and panning effects that leave a lasting impression.
Prezi will allow you to break free from the constraints of traditional slide decks, enabling you to think beyond linear narratives and instead craft a visual journey that seamlessly flows from one idea to another. By zooming in and out, panning across the canvas, and navigating through a virtual space, Prezi adds a new dynamic dimension, making your business proposal presentation more engaging, memorable, and impactful.
Interactive elements
When preparing your proposal presentation, consider incorporating a variety of interactive elements to elevate audience engagement and create a truly immersive and memorable experience. By seamlessly integrating videos that showcase your product or service, embedding clickable links to additional resources or relevant websites, and incorporating interactive charts that allow viewers to explore data in real-time, you can effectively communicate your ideas and capture the attention of your audience in a way that leaves a lasting impact. These interactive elements not only enhance the overall visual appeal of your presentation but also provide an opportunity for your audience to actively participate, interact with the content, and gain a deeper understanding of the value proposition you are offering.

Collaboration and sharing
With Prezi's collaborative features, you can streamline the process of creating a proposal presentation by seamlessly working together with your team members. Gone are the days of sending multiple versions of the presentation back and forth via email; instead, Prezi enables multiple contributors to work simultaneously on the same presentation, fostering efficient teamwork and saving valuable time.
By leveraging Prezi's real-time collaboration tools, team members can collaborate on different aspects of the proposal presentation, making edits, adding content, and refining the overall message concurrently. This collaborative environment encourages creativity, idea sharing, and collective input, resulting in a more comprehensive and polished final presentation.
Once your team has finalized the proposal presentation, Prezi makes it incredibly easy to share your work with clients or stakeholders for review and feedback. With just a few clicks, you can securely share a link to your presentation, allowing others to access and view it from any device or location. This streamlined sharing process ensures that your audience can conveniently review the proposal at their convenience, eliminating the need for cumbersome file transfers or scheduling multiple meetings.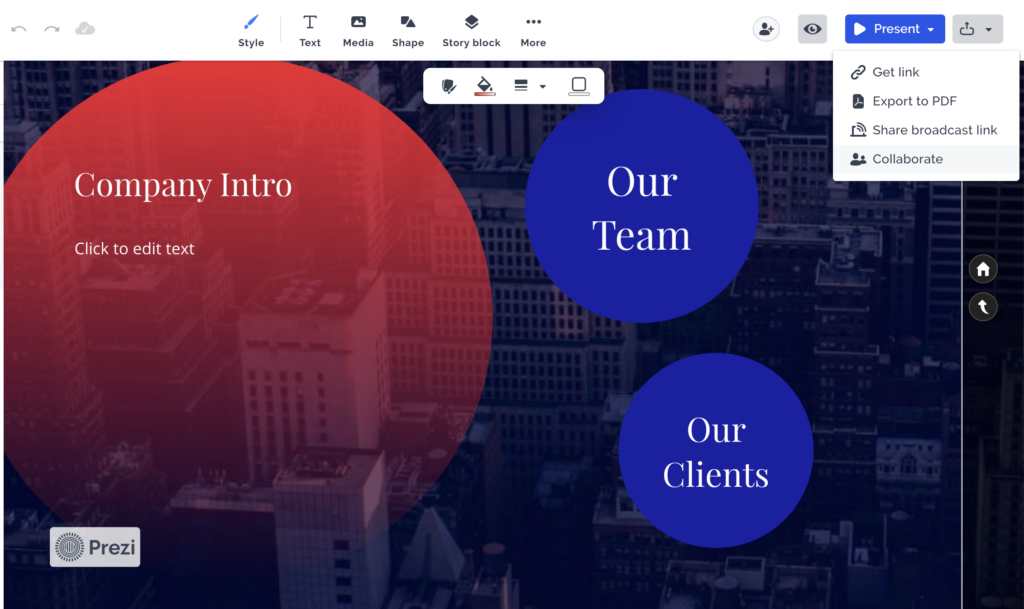 Business proposal presentation templates: Streamline your proposal presentation creation process with Prezi
Creating a business proposal presentation from scratch can be made easy with the correct tools. To simplify the process and ensure a professional presentation, utilizing templates can be a game-changer. With the help of Prezi, an innovative platform offering a wide range of templates, you can effortlessly create impressive business proposal presentations that capture attention and showcase your ideas effectively.
A business proposal template serves as a framework for organizing your content and guiding the overall structure of your proposal. It saves you valuable time by providing a pre-designed layout that incorporates essential sections. By using a template, you can focus on customizing the content to suit your specific needs rather than starting from scratch.
Prezi offers a diverse collection of business presentation templates, catering to various industries and business requirements. These templates are professionally designed, visually appealing, and customizable, allowing you to make them your own with ease.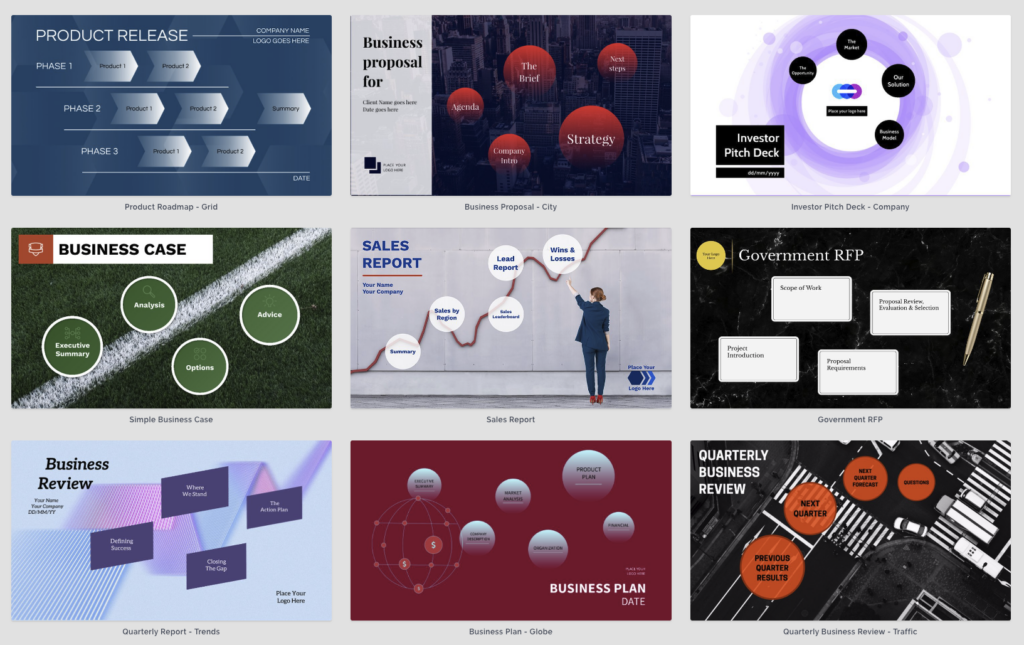 Using a business proposal presentation template not only saves time but also ensures consistency and professionalism throughout your proposal. The templates are designed with attention to detail, incorporating best practices for layout, typography, and visual elements. This consistency enhances the readability and cohesiveness of your proposal, leaving a positive impression on your audience.
With Prezi, you have the flexibility to customize any template to suit your unique brand identity. You can easily modify colors, fonts, and images to reflect your company's visual style and create a cohesive presentation. This personalization adds a touch of professionalism and uniqueness to your proposal, making it stand out from generic, cookie-cutter proposal presentations.
With Prezi business presentation templates and editing tools, you can confidently create professional and visually stunning proposals that leave a lasting impression. 
Final thoughts
Crafting an outstanding business proposal requires careful planning, strategic thinking, and effective communication. By following this step-by-step guide and leveraging the power of Prezi, you can create business proposals and business proposal presentations that capture attention, differentiate you from competitors, and increase your chances of success. Remember, a well-crafted proposal is a powerful tool to convey your expertise, showcase your value, and win over clients. Embrace the possibilities offered by Prezi and take your business proposals to new heights. Start creating impactful proposals today and open doors to exciting opportunities in the world of business.