Each year, Teacher Appreciation Week provides us with a time to pause, reflect, and consider the role of educators in our life. This year in particular, I find myself amazed at the teachers leading the way not only in their profession, but in how they are tackling the challenges of working from home. 
Working from home is a new challenge for most teachers, and they've been thrust into online teaching and managing virtual classrooms with little time to rethink their curriculum and toolset. This is added to the list of everyday challenges they already face, including numerous hours grading papers, preparing lessons, and scouring the house for classroom supplies. 
Watching this has given me deeper empathy and the utmost respect for their work, and seeing educators do this with exceptional creativity, passion, and commitment to staying connected to their students, their school communities, and their colleagues is truly humbling.
In my role at Prezi as an Education Consultant, I have been fortunate to have a front-row seat to teachers around the world who are doing incredible work to support their students in this new remote learning world, and specifically how teachers are re-envisioning how video can be used to support their students. 
I've seen teachers like Rachael Streitman channel energy and enthusiasm to capture her students' imaginations in her tales of the California Gold Rush. Art teacher Kaite Bril rapidly brought her art class online with hands-on, at-home studio work. Shanene Laudenberg took advantage of the medium of video brilliantly to celebrate Earth Day with her American Sign Language students. And teacher Jamie Ewing has truly gone above and beyond in his approach to read-alouds and storytime for his students in the Bronx, donning costumes and squeaky voices, plus hatching DIY at-home experiments.
This adaptation extends beyond teachers too. Principal Mike Ruehle at Great Valley Academy in Modesto, CA creates daily video announcements designed to bring students, teachers, parents, and caregivers together. These messages mix in the practical, the positive, and the occasional riddle, which undoubtedly gives families something light and fun to talk about at home.
Professional learning is also being pushed and teacher leaders like Sarah Brown Wessling are stepping up to offer some timely and necessary ideas to enable better online discussions with students.
I remain optimistic for the future, particularly as it relates to effective and thoughtful uses of technology (and specifically video) to support student learning. Watching teachers enhance their pedagogy through creative and effective uses of video, born out of necessity today, has the potential to positively impact student learning in the future. This includes reviewing core content, being able to watch (and re-watch) assignments being explained, enhancing clarity and student expectations, enabling teachers to improve blended/hybrid learning models, using class time for deeper discussions and collaborative work, and providing 1:1 individualized support. 
Grab their attention by making your presentation more interactive
It is exciting and inspiring to see how teachers are leading the way in online learning, and I'm looking forward to what happens next. Take a moment to check out even more examples of teachers doing incredible things on behalf of their students. 
Inspired to thank a teacher you know? My colleague Spencer Waldron created his shout-out and you can use his video template to get started.
From all of us at Prezi, thank you for all that you do, teachers.
Rob Bayuk
About the author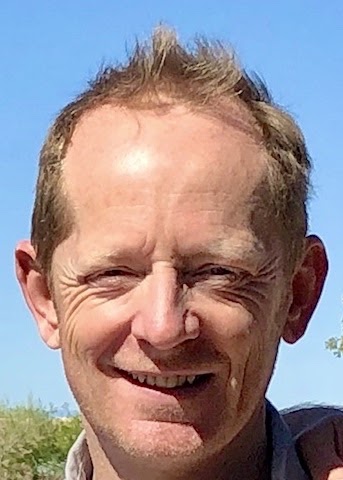 Rob is an education consultant at Prezi focused on building the educator community. He has worked on education product and program development at a range of edtech companies, including Teaching Channel, Corwin Press, and Microsoft. Rob is a former high school social studies and English teacher. You can find him on the soccer field, a mountain bike trail, and on LinkedIn.
Related posts: