Pockets Change's mission is to build intergenerational financial resilience with students, families, and educators. The Prezi Education Team and our Design Team worked with Pockets Change for their over-capacity session at this year's SXSW EDU. It was the first time they had used Prezi Video for a virtual conference, and it has completely changed the way they weave their content, storytelling, and audience engagement.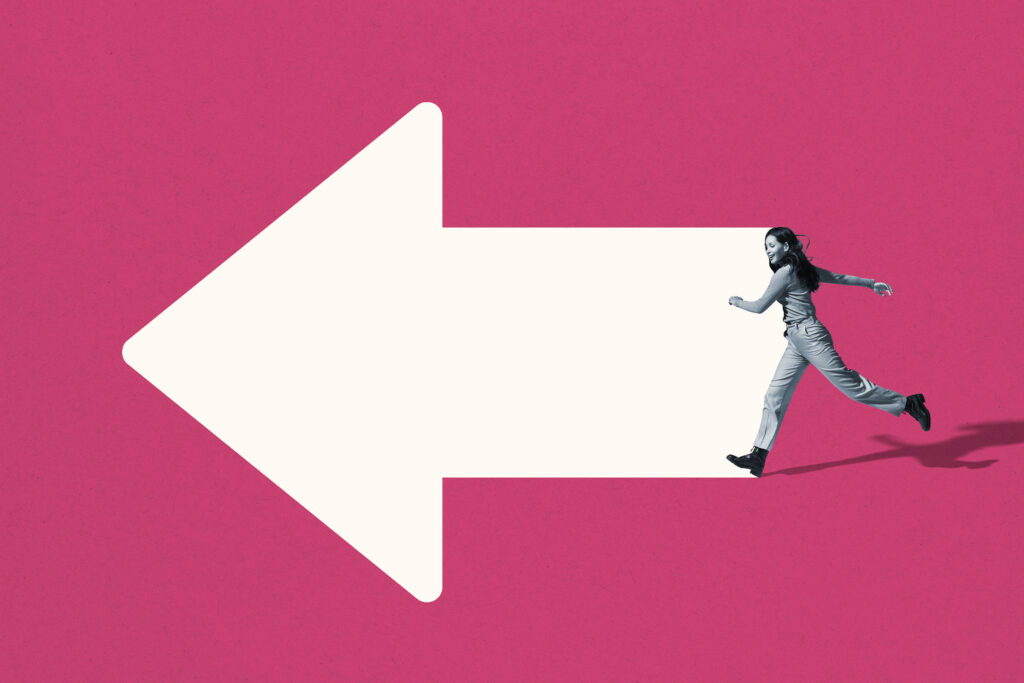 Creating "lean in" moments
There were a lot of game-changing moments that they experienced during their workshop session. Andrea Ferrero, the Co-founder & Executive Director, noticed how many participants left their cameras on. From the chat activity, it was clear that the audience was actively engaged with the content and was captivated by the connection with the presenter. Andrea appreciated the "lean in moments" that allowed them to stay in the room and deliver digestible content in meaningful ways.
"Beyond conferences, Prezi Video gives us the opportunity to bring connectivity with students, parents, and educators in our weekly programming," says Andrea. "It is allowing us to build a virtual community space."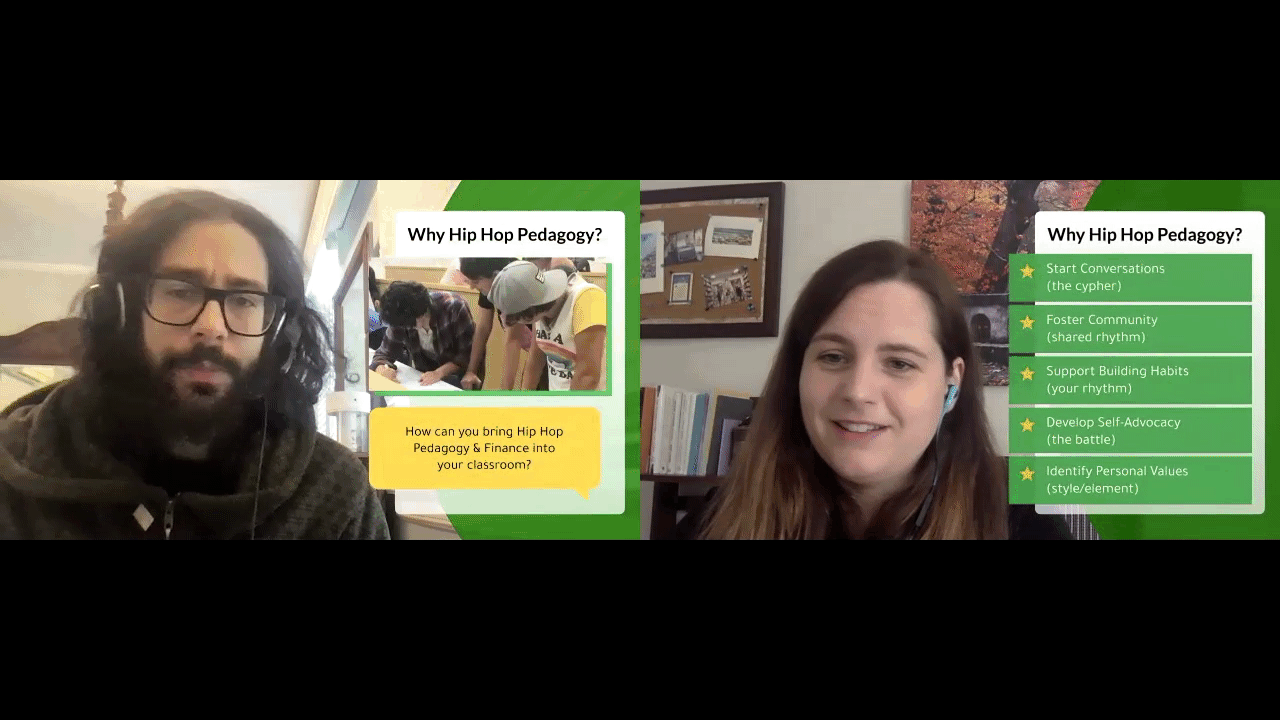 Rethinking the future
Like many organizations, Pockets Change has grown a lot over the last year. Their mission is focused on creating spaces to have conversations about financial literacy, and because there is a lot of emotion around money, it's even more important to find a connection with their audience. Using Prezi Video will allow them to reach an even wider audience through asynchronous content that will keep the personal connection between presenter and participant alive. 
"Prezi Video has the potential to create a sense of belonging and connection between the content and the presenter," Andrea adds. "That is important when you are talking about topics like money with students."
Stay connected while you work remotely with Prezi Video
Hip hop and finance
What sets the team at Pockets Change apart is how they root their education in hip hop pedagogy. By connecting hip hop and finance, they're able to help people better understand their relationship with money and how to take part in bigger issues beyond the individual — check out their theme song to get a sense for it. Their goal is to work towards financial resilience in the broader community and teach financial education as a means of self care and social justice. 
To help you engage and connect with your own virtual audiences, Pockets Change offers some simple tips for success: 
Embrace the power of storytelling in Prezi Video. By bringing your imagery on screen with you, you can rethink the way you engage your audience. 
Create time to rehearse the flow of the slides, especially if there is more than one of you presenting.
Focus on the human connection in virtual presenting. This connection allows you to reflect on your content, enhance your pacing, and choose more meaningful inflection points.
Use the Prezi Video journey as a way to reinvigorate the things that drive "your why."
Will you be presenting at an upcoming virtual conference or leading a teacher training? Reach out to the Prezi Education Team for thought leadership, collaboration, and to learn more about how to transform your presentation to go beyond screen sharing.
Learn more and related posts: