It's safe to say that over the course of the last year, things have changed drastically. We thought this would all be over in no time, but here we are, a year later, still working from home and using our favorite phrase: "You're on mute."
Technology has now become the most important thing in our lives. Without it, our communication would've been non-existent. For some, it was the only way to see family and friends, but also to do our job. Thanks to our beloved Internet, most of us are still able to hold on to a job and keep our sanity in check. 
What was once seen as marginalized and insane, became the "new normal" in 2020. Celebrating birthdays on Zoom and having drinks with friends over FaceTime is now routine. Similarly, in the business world, if you weren't familiar with video meetings and conferences before COVID-19, you are now. The ongoing situation has made companies switch to video conferencing as their primary way of communication between employees. According to this study, the web conferencing market size is expected to reach USD 19.02 billion by 2025. 
So, what can we expect this year in terms of innovations? Here are the trends to look out for:
Top video conference trends
Hardware and software integration
This union will continue to thrive as business owners will want to keep their work in one system rather than living in different ones. This will manifest in communication infrastructure. In fact, meetings will only continue to improve as software and hardware work together to create higher-quality video and audio calls.
VoIP (Voice over Internet Protocol)
VoIP is becoming the go-to solution in video conferencing calls and has started replacing the traditional PSTN (public switched telephone network). The transition and further development of VoIP will probably lower the selling prices in the future. 
The best user experience 
Wondering why Zoom or FaceTime are popular? As mentioned above, they are easy to use. We don't want to scroll through messages trying to find the code or password for a meeting. We want things to simply work and this will be the main focus. It's important to make the novice feel like a tech expert. 
The importance of video quality
The aim is to replicate face-to-face meetings, so having mediocre video quality is just not going to cut it anymore. We will start seeing more and more high-definition video and audio. And, we might witness the emergence of UHD 4K resolution video calls. After all, nobody wants to have pixelated calls when making a pitch.
More integrations with productivity tools
Even though video conferencing apps are quite good for business, they still have some issues. We sometimes experience lost information, confusion, slow progress, and lost time. These problems will result in innovations that might help the overall experience. Things such as file sharing, transcriptions, and the integrations with productivity apps should be done by a tool integrated into our video conferencing app. At least that's the dream, right?
Personalization
We are creative creatures. After years of seeing ourselves look like ghosts with bad lighting, we just want something to stir things up and make everything pretty. It wasn't a surprise when virtual backgrounds started to appear — it was a great start, but now we want more. Company logos, our names, and other graphics are becoming part of the basic offerings by video conferencing companies. And we are just getting started.
Better security and privacy features
The popularity of video conferencing apps have led to new priorities, the most important one being the security and protection of data and communication. Zoom was in the spotlight last year regarding their security vulnerabilities. Since then, they've apologized and announced new measures to make the platform safer. This, in turn, made many other companies reconsider their security issues and perform a risk assessment of the products they offer.
Gamification
No, it's not just about games. Gamification refers to game elements that can also be implemented in non-gaming environments. This actually helps us stay engaged by adding things such as points, rewards, or badges. During a meeting, for example, you could divide the employees into groups and have them collaborate virtually by using screen share, or you can reward them for actively participating in the meeting. A little fun goes a long way. 
Stay connected while you work remotely with Prezi Video
Smartphone revolution 
Every year, smartphones become more powerful and reliable. Most video conferencing companies are focusing on mobile conferencing apps since they cover about 60% of their customer base. This should not be taken lightly. The predictions are that this will drive the development of video conferencing services in the future.  
The tech landscape will evolve
Artificial intelligence will start developing features, such as object detection. In addition, we'll see the development of smart camera controls which will track people who are present at video meetings through automatic camera panning. With the development of the tech landscape, we'll see the decline of face-to-face meetings, so the companies who haven't invested in good video conferencing technology will be left behind. Ouch…
The Best Video Conferencing Apps
Finding the right tool for video conferencing, especially in the business world, is vital. It can also be tricky to figure out which one works for you. So, which are the best?
Let's start with the Zoom boom. It was the clear winner during the pandemic. The secret to their success is the ease of getting started. The only thing we need to do is send a link to anyone. Another plus is the high-quality video without the usual freezing or crashing. Of course, not all is peachy. Due to their rapid growth, they had some security problems. However, Zoom now says they've resolved the problem and are working diligently to ensure everything's secure. 
I might be biased, but my favorite is Chanty. The interface is clean and simple to use, and the video quality is perfect. The idea behind Chanty is to have everything in one single platform – audio and video calls, Kanban task management, and most importantly integration with other productivity apps. Unfortunately, Chanty doesn't have a calendar yet, but the team is constantly improving the platform, and they promise to announce this feature really soon. 
Prezi Video is a really cool app that can make your virtual meetings a lot more fun. It's a virtual presentation tool that allows you to bring any content you already have onto the screen with you, so you're never hiding behind a screen share or a presentation when you're on a video call. Additionally, it integrates with all of the top video conferencing platforms (including Zoom, Microsoft Teams, Webex, and more) so you can present alongside your content in real-time. It's definitely worth a try.
Another tool is Brosix. It offers messaging, audio and video calls, and of course file sharing. It's reasonably priced, user-friendly, stable, and reliable. One of the things users would like to see in Brosix is more emojis and GIFs. However, their team is quite eager to please their customers, so I'm sure this will be fixed in no time.
If you rely on Microsoft software, then Teams is the right tool for you. As expected, it has everything you need, from video conferencing and text chat, to file and screen sharing. However, some might argue that it can get confusing when you are creating different team channels and there are challenges regarding permission settings.
Google has also stepped up their video conferencing game with Google Meet. Naturally, you'll need a Google account to use it. Google once stated that they want to make Google Meet the future of their telephony products. Oh, and did we mention it's free? 
Let's continue with GoToMeeting. It's quite popular and easy to use — it's just one click and you have access to video, audio chats, and screen sharing capabilities. However, if you are using the free plan, you'll have a limit of three participants during your call.
And last but not least on our list is Cisco Webex. It has a simple interface and we can easily share documents or any other applications on our computer. Some say that one of Cisco's flaws is that the default browser is Internet Explorer and if we want to change it, we need to change the settings before clicking on the link.
Whichever you choose, you should focus on an app that will enable you to have an effective meeting. After all, this is business. 
Final Thoughts
One prediction we can all agree on is that video conferencing is here to stay and will continue to transform the global workforce. As remote work grows and more meetings are held online, video conferencing will be the focal point for the organizations moving forward. So we have to make sure we stay on top of the video conference trends and are ready to adapt to the newest technology.
About the author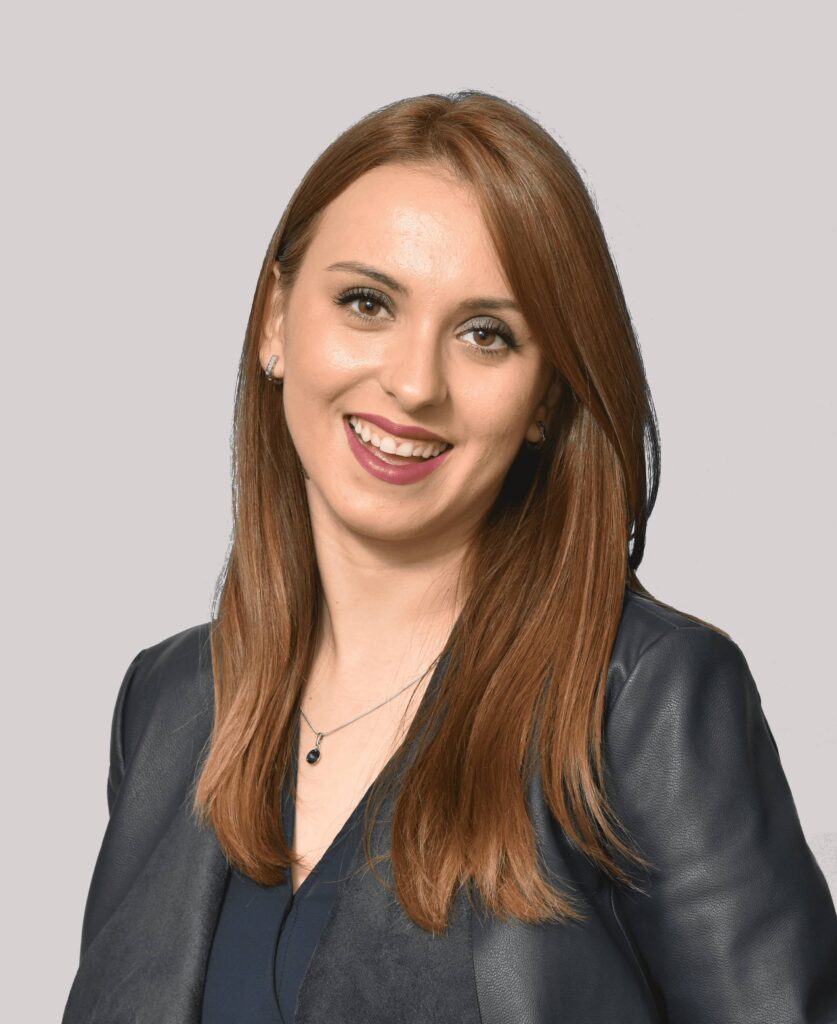 Mia Naumoska is a Chief Marketing Officer at Chanty. This powerful and free tool is aimed to increase team productivity and improve communication at work.
Having over a decade of experience in the marketing field, Mia is responsible for Chanty's overall marketing strategy, managing an amazing team of marketing experts. She is also a coffee addict that loves traveling and exploring new things. Feel free to connect on LinkedIn.