Online employee training has become more common over the years, and it's easy to see why. Not only are more people working from home, but employers are learning the benefits of training their employees online, such as greater employee engagement and a more highly skilled workforce. Read on to learn all about the essentials of an online employee training program.
Importance of employee training
Not only does employee training directly engage your employees and give them a way to improve their skills, it can boost productivity and help them feel more connected to the rest of the company, even when working remotely. Employee engagement can be a challenge in remote work, but if you can get your training programs right, you'll see higher levels of productivity and better retention rates.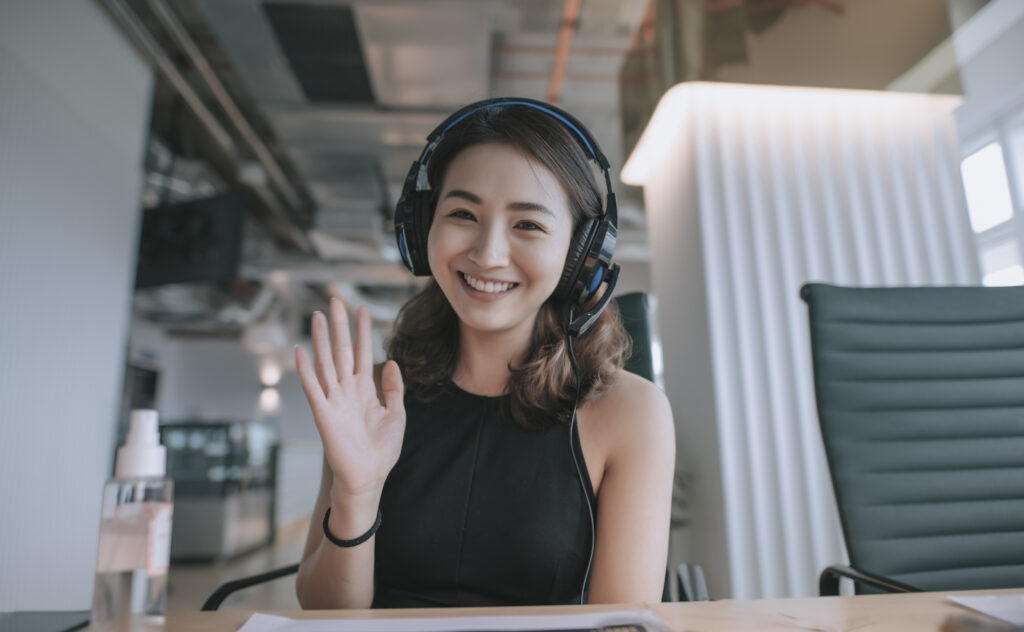 Challenges of online employee training
Lack of face-to-face interaction
A lack of face-to-face interaction is a difficulty with remote work in general, but it can be a particular pain point for online employee training, especially if you've just made the switch to working remotely or in a hybrid work setting. Prezi Video is a great training tool to use in online training as it shows your training material right next to you on screen, so you never lose that connection with your audience.
Working from home has its benefits, but it's definitely not short of distractions. When your employees are attending your training session from home, you need to create an engaging and interactive training session that can compete with the distractions they're likely facing, such as other devices, chores, family, and pets.
By conducting your employee training sessions online, you end up introducing a number of other tools, which in turn can lead to potential technical issues. There's no way to entirely avoid the possibility of having technical issues, but you can practice, use the right tools, and create back-up plans for when things inevitably break. 
Learn more about the challenges of online workforce training from Sonia Pupaza, a Sales Enablement Specialist at Oracle, in her video on the subject:
How do you train employees online?
Getting your online employee training right is an important part of developing and growing your workforce. Here are some tips to help get you started.
Plan the format for your employee training
When you mention an online employee training, most people think of an online meeting, but they're not limited to that. You can certainly have an effective online training session in a meeting, but employees can also learn and grow through asynchronous material and shared resources.
Here's a closer look at the benefits of each employee training method:
Stay connected while you work remotely with Prezi Video
Live virtual training sessions
This is when you meet with your employees in real time in an online meeting. It's the best format for engaging employees directly and getting immediate feedback. The facilitator needs to plan each training session and make sure they are announced with enough time for employees to plan their schedules ahead of time and attend.
This type of "self-paced" training can be done on your employees' own time. It's easy for anyone to fit it into their schedule because they don't have to be onsite anywhere to complete it and it doesn't necessarily require a trainer to be present. Instead, asynchronous communication allows trainers to record an instructional video, share it with their employees along with a quiz to test their learnings, then collect answers and feedback after everyone gets a chance to watch the video.
Blended learning is a mix of the two previous training methods, and might be more popular as hybrid work becomes more commonplace. This is a nice option for more complex topics, such as an advanced sales training course or new management training. These could incorporate "take-home" material like videos and reading, as well as an online training session to discuss learnings.
Use training tools to interact with your classes and keep them engaged
One trick to improve your online training is to imagine it's happening in person. In an in-person training, trainers will often get their employees engaged by asking them questions or getting them to talk in small groups, but in an online setting, employee training sessions often become no more than information dumps. Use tools like Prezi Video, polls, and quick reactions, to get your audience participating and engaged with the material.
Learn more in this video from Dr. Keri Ohlrich, the CEO of Abbracci Group:
Make an effective training schedule
Another difference between face-to-face training and online training is the time you can spend learning in a day. You can run an all-day in-person training and have your employees get up and move around the room, but an online training means that your class is going to have to be in front of a screen the entire time. It can get stale and lead to another case of video conferencing fatigue. Instead, make your training sessions shorter in length but spanning a greater amount of time.
The added benefit to having shorter trainings is that more people are able to fit them into their schedules. All around, it makes it easier for the people at your company to prioritize personal growth and attend employee trainings.
Learn more about online employee training vs. in-person training in Sacha Dekker's video:
Training your employees online is not without its challenges, but it's well worth the effort to get it right. An effective online employee training can engage your employees and empower them to be more productive and happy in their careers. Discover more training tips in the Prezi Video Gallery, or share your own tips for employee trainings by recording your own Prezi video and tagging it with #training.