In the shift to hybrid work, it's human resources (HR) teams that are leading the charge. That's because hybrid work has significant implications on how new hires are onboarded, how current employees stay engaged, and how the office is used. In this case, Prezi helps you connect the dots with internal communication tools, and we asked HR professionals to share their thoughts via Prezi Video on how to strategically transition an entire organization to the hybrid work model.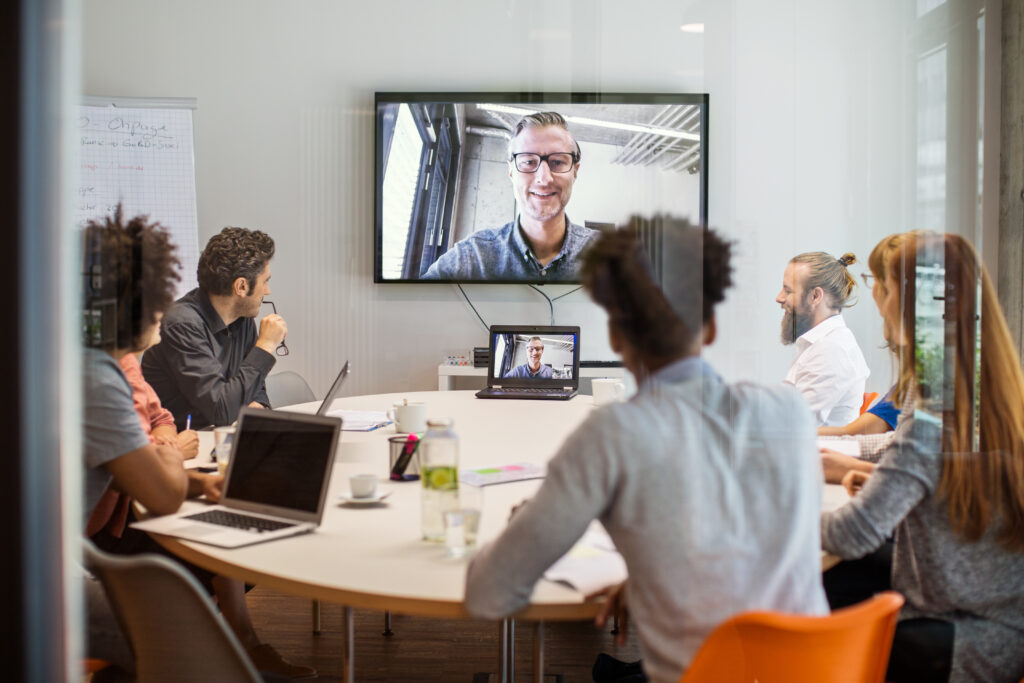 Tackling HR challenges in the hybrid workplace   
No matter how you plan to structure your organization moving forward, the one thing you can't forget is that flexibility is now a top priority for most employees. What HR professionals need to figure out is how to find the right balance of flexibility to bring out the best in each employee — while some people excel no matter where they work, others may need a remote-only or in-person structure to thrive. Learn more in this Prezi video from Tim Sackett, the President of staffing firm HRU Technical Resources:
There are, of course, many other considerations HR teams need to address before a hybrid organization can be successful. Nadia Harris, the founder of remoteworkadvocate.com, details some of the most common challenges you'll likely face — including equality, engagement, benefits, and the role of the office — along with potential solutions for each: 
Keeping employees trained (remotely) 
In the hybrid workplace, online employee trainings are a great way to make sure everyone in the organization is both on the same page and learning new skills. However, people have a tendency to take a more passive approach online, which only hurts the effectiveness of your training sessions. Dr. Keri Ohlrich, the CEO of HR consulting company Abbracci Group, points out that reading off a screen share is the polar opposite of what should happen. In her video, she shares 10 tips to create more engaging remote training sessions: 
Stay connected while you work remotely with Prezi Video
Staying connected with employees
People are at the heart of every organization, and HR teams need to make sure they're building strong relationships with employees. To do that, you should incorporate "CAARE" — communicate, advocate, act, respect, and expectations — into your HR processes. Angie Wideman-Powell, the Vice President of People at ClearCompany, uses these techniques to her own work. In fact, she was recently selected as the 2021 Rising Star by HRExecutive.com. In her video, she breaks down each part of CAARE and how to apply them to your org:
Showing your best face 
Elena Valentine, the CEO of Skill Scout Films, has years of experience conducting interviews with companies. In her Prezi video, she walks through the best practices she's picked up from her countless interviews, such as how to embrace the unexpected and get the best video-ready stories from employees. Whether you're planning to film employee testimonials or looking to polish your hiring interview process, you'll find plenty of useful advice in Elena's video:
HR professionals are instrumental in ensuring that organizations successfully navigate the hybrid workplace. For even more tips on creating a better hybrid work experience, check out our webinar series and download our guidebook on reinventing hybrid meetings.