Living here in Seattle, many schools and universities have started to shift to virtual learning. My son's school, for instance, decided to go online-only until April 20. One of our primary goals at Prezi is to help facilitate better visual communication in the classroom (and beyond). With Prezi Video — a free video tool for educators and students — you can efficiently create engaging and creative content for students during this transition into virtual learning environments.
What is Prezi Video?
Prezi Video is a video maker that puts your content right alongside you on the screen, creating a broadcast-like experience for your students. This is key for virtual learning, as you can maintain a human connection with your class without losing important context and visual aids.
In the example below, you'll see that the teacher begins her presentation with content next to her on the screen. Then, she toggles to a full screen of a map to zoom in on the details, and finally returns to showing herself on camera with her visuals. See the full video of her lesson on Shakespeare's Globe here.

Turning your lessons into videos
We've created a number of video templates to make it as easy as possible to create video lessons. Use these free templates as a jumping off point and customize them with your own content. Then present it to your students live, or record your video and share directly with them (or link to it from within your LMS).
Use what you already have
If you have existing PowerPoint slides for your lessons, you can convert what you already have into a video. Add narration and appear on camera to create a much more engaging lesson to share with your students. Here's how to get started.
Host online lessons
In a remote learning environment, it can be difficult to assess the level of engagement in your class as you present. Try using Prezi Video with online conferencing platforms like Zoom, Webex, Google Hangouts, and Microsoft Teams to get valuable face time with your students while sharing information. Please note that you'll need to install the Prezi Video Desktop app (found inside your Prezi Dashboard) to present live.
How teachers are using Prezi Video
Other teachers are already using Prezi Video for face-to-face, blended, and virtual learning applications. Here are a few excellent examples:
Mini-lesson/flipped classroom – Usually around five minutes in length, teachers introduce or round out information through direct instruction. Prezi Video can either help facilitate a flipped classroom or supplement instruction for when there is a substitute or if students are at home due to illness or school closure.
Here is a middle school US History teacher introducing content on the Enlightenment:
In this example, a middle school geography teacher introduces students to what maps are and why they're useful:
Test prep – Since students often need a boost before a test, teachers can use Prezi Video to review key content for tests or to discuss prompts for writing assignments and projects. In addition to core content, teachers might also create videos on how to best study for a test and review successful test-taking strategies.
Here is one example of a video study guide:
Home-to-school connection – A personal touch is often needed when delivering a message home either to students or parents and guardians. Prezi Video works well for announcements about field trips, homework assignments, ongoing reading, and even private conferences with parents.
See how a biology teacher introduces her class for parents:
Explaining an assignment – Check out this example of a teacher clearly outlining project directions and assignment expectations for her students:
How your students can use Prezi Video
Prezi Video is an excellent tool for students to:
Display, expand, and transform their knowledge
Practice their linguistic expression, while helping them organize their thoughts and make strong visual connections to the content they're presenting
Reflect on what they learn, or how they learned to highlight metacognitive skills
Express themselves beyond the traditional page or report
Students all learn differently and using Prezi Video allows you, the teacher, to have insight into how each student learns and how they are able to relay that learning to you. Provide students assessments of their work through a video, or a series of videos. For example, students can create videos in lieu of a final or written project.
Getting started with Prezi Video
Prezi Video is free for educators and students, so you can get started almost immediately. Check out the teacher's guide to start using Prezi Video in your online classroom:
Set up Prezi Video with these step-by-step instructions and watch our on-demand Prezi Video trainings for teaching and working remotely. You can also get inspired by watching our favorite videos on Prezi, many of which feature teachers taking virtual learning in their own hands. 
We hope you find Prezi Video and the various tools we've pointed to a welcome resource as you transition to online lessons.
Paul Teske, Teacher in Residence @ Prezi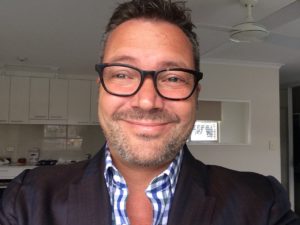 Paul has worked in education for over 25 years as a teacher and in education technology companies. He is the founder of Education Impact Exchange. He taught English Language Arts, and ran after-school technology programs for K-8 students. Paul holds a Ph.D. in Education from the University of Washington.