Video is now one of the most important ways to communicate with your team, your students, your friends and family, and everyone in between. Whether you're talking live on a video conference or sending a recorded update, video can help us stay connected. 
But many people are just starting to adopt video technology into their day-to-day lives, and these new habits also mean new challenges — what should you have behind you? How do you pace your video? And what in the world do you do with your hands? 
To help you feel more comfortable on camera, we partnered with Jessica Chen, an Emmy Award-winning journalist and founder of Soulcast Media, to show you how to present on video more effectively. Watch her 3-part series below.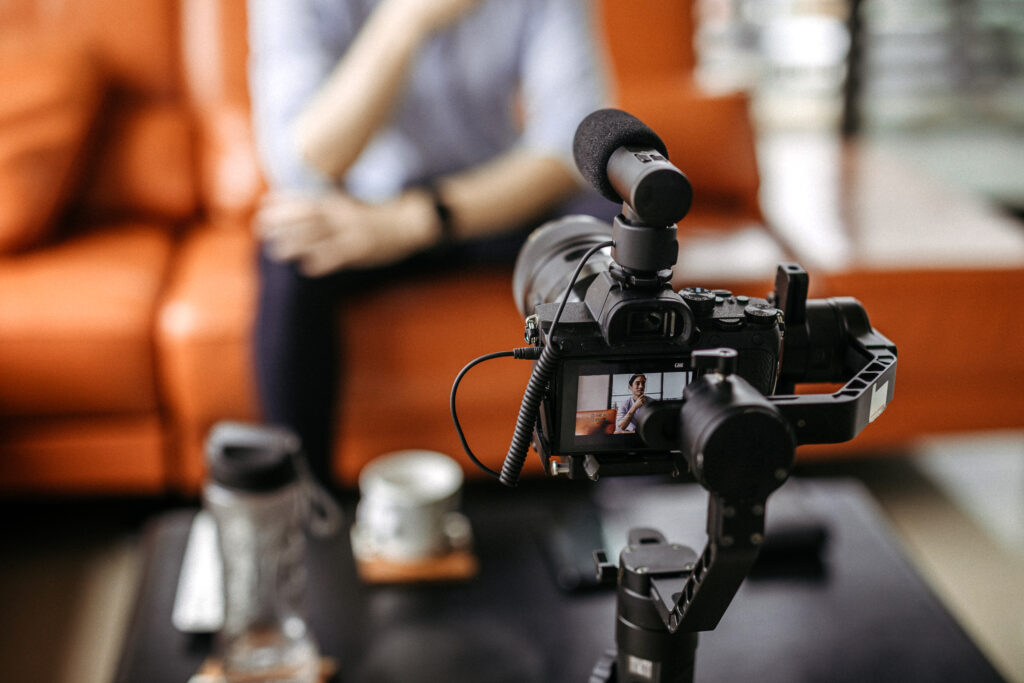 Part 1: Set up for success 
People form first impressions in a fraction of a second, so you'll want to start your video on the right foot. In part 1 of her video series, Jessica shows you how to make the best first impression by properly setting up your space. Watch to find out: 
How to position yourself relative to the camera
What backgrounds work best
How to create the proper lighting 
What type of clothing to wear 
Part 2: Deliver an impactful message
Stay connected while you work remotely with Prezi Video
Once you have your on-screen space set up, it's time to work on the actual content. Be sure to apply some storytelling principles to keep your messaging focused and engaging. Watch part 2 of Jessica's video series to learn how to prepare the content for your video. Specifically: 
What tone to use throughout your video 
How to start your video with a bang 
How to support your argument and take your audience on a journey 
The best way to conclude your video and drive action 
Part 3: Be mindful of body language 
Oftentimes, how you say something is just as — if not more — important than what you actually say. Body language is especially crucial on video, where the focus is entirely on you. In part 3, Jessica looks at body language and explains: 
The importance of body language
How to maintain "eye contact" when presenting on video 
Where to position your camera for the best angle
How to use your hands 
How to appear relaxed and confident on camera 
This 3-part series will give you the foundation you need to create your own incredible videos. Now that you know how to present on video, it's time to put those best practices into actual practice. Jump into Prezi Video and start creating engaging videos in minutes.