SEAL (Sobrato Early Academic Language) of California is a powerful English learner-focused approach to education rooted in research and equity. We are committed to further developing the intellectual and linguistic genius of young children's brains, honoring the value and role of their families' culture and language in students' lives, and helping teachers cultivate the skills and mindset they need to become powerfully effective educators. 
However, when the pandemic hit this past spring, we were challenged with continuing to give our in-person touch in professional learning. We knew the work was too important to stop and we certainly didn't want the momentum to slow, so we began to explore the virtual space and discovered flipped PD.
Enter Prezi
Prezi allowed us to take our in-person modules into the virtual world. We loved that we could use both videos and interactive presentations to bring the content to teachers through Prezi content bundles. One of our teams moved two of their modules onto Prezi to create a completely asynchronous experience. Meanwhile, our preschool team created a blended experience by using Prezi Next and Prezi Video to bundle up the resources for the asynchronous instruction portion of their work. These bundles cover a wide variety of topics from collaboration/teamwork and designated English literacy development (ELD) to the role of music and nature in the classroom, with a heavy focus on how to shift these into a virtual classroom.
This is a Prezi content bundle on the effective use of music in preschool. It illustrates how Prezi Next and Prezi Video can come together in a comprehensive package.
Was it effective?
Prezi has a wide variety of tools that allow for engagement and autonomy. With our flipped PD content bundles, teachers could work through the presentations at their own pace, spend more time with resources they wanted to explore further, and still have the personal connection with us as trainers. Multiple teachers voiced that they appreciated learning through this format and found it very user-friendly.
Stay connected while you work remotely with Prezi Video
Our advice
Start by exploring some of the example videos made public on Prezi to get an idea of what the platform has to offer and different ways you might structure presentations or videos.


If working with a group of people, create a template to ensure a similar and consistent look.


Storyboard your presentation. Think about the purpose (the why of the work), the process (how are you going to teach the content), and the community (how are you going to connect and build unity in the group).


If creating a video, practice first! Know when to lean to the side as shapes come in.


Have a new set of eyes go through what you've created to give you feedback.


Remember, NOTHING is a waste of time! Every time you create a new Prezi video and Prezi presentation, you learn something new and become more efficient and effective with the work.
Learn more about Prezi content bundles and creating your first Prezi video, and start developing effective flipped PD for a virtual audience.
About the author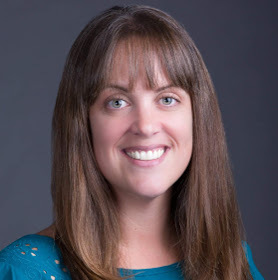 Laura has spent 20 years working with English Learners all over the State of California. She joined SEAL in 2013 to train teachers about culturally-responsive teaching, to promote bilingualism in the school system and to continue advocating for policy changes that support educational equity for English Learners. 
Related posts