January can be a tough time to stay motivated — it's the middle of winter, people are trying to shake off the holiday reverie, and the to-do lists are just growing longer by the minute. But January is also the perfect time to take a fresh look at your career. Maybe it's time to ask for a raise, tackle new responsibilities, or pursue a new job altogether. 
We asked J.T. O'Donnell, CEO of WorkItDaily, to share some advice to help people find growth opportunities in their careers. Check out some of her insightful videos below: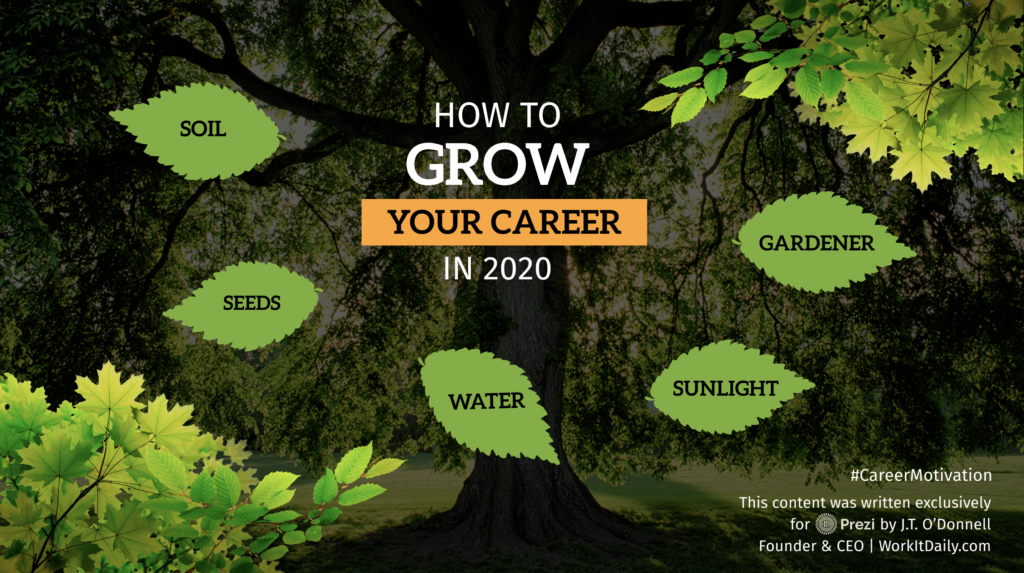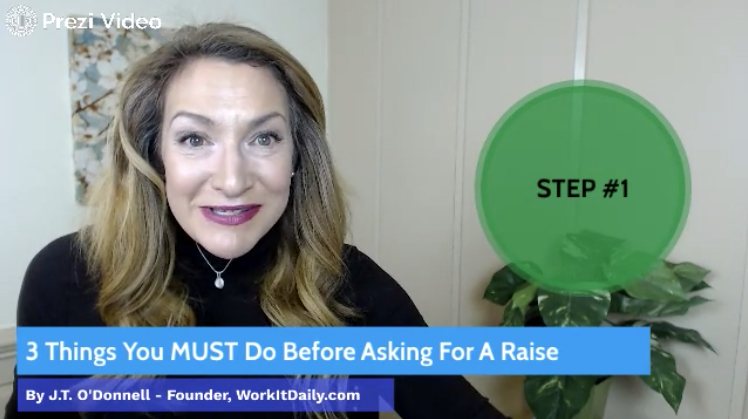 What's your #CareerMotivation?
Grab their attention by making your presentation more interactive
Now it's your turn — we want to hear what drives you at work. Share a Prezi video by February 14, 2020, and you could win a FREE one-hour consultation with J.T. O'Donnell! She has over 18 years of experience across a wide range of career topics, and is a top 20 LinkedIn Influencer. This is your chance to get invaluable career advice from a renowned expert.
Here's how the contest works:
Create a video about your career motivation using Prezi Video. Some topics to consider: 

How do you stay motivated at work? 
How do you avoid burnout? 
What projects are you working on that excite you? 
What productivity hacks do you use to make sure you stay focused?  

Tag the video with #CareerMotivation 
Make sure your video privacy is set to "Public" (you can find instructions here)
And that's it! We'll select a winner by February 28
We're looking forward to seeing your videos. Take a look at these other great career motivation examples for inspiration and start creating yours today.
No purchase necessary. Must be 18 years or older to enter. User needs to sign up for a free Prezi Video account (or already have an existing Prezi account) to create their video, and the video should be published on February 14, 2020, or earlier. The winner will be selected by a panel of Prezi Editors and announced on or around February 28, 2020. Void where prohibited. See Prezi's Privacy Policy at https://prezi.com/privacy-policy/.