You've spent hours creating the perfect PowerPoint presentation – you've aligned everything, included visuals, cut down the text – and you're pumped up about delivering it. The problem is, everyone else is using the same linear slide deck format. Next to all of these other decks, your killer presentation suddenly feels more cookie cutter than cutting edge. But you've already done the work – how can you create something exciting without having to invest the time and energy starting from scratch?

Presenting: PowerPoint Converter in Prezi.

With PowerPoint Converter, you can create an engaging, zooming Prezi presentation without any prior knowledge of Prezi. It's simple – once you've made a presentation using your favorite PowerPoint template, you only need a few clicks to turn a slide deck into something much more dynamic and interesting.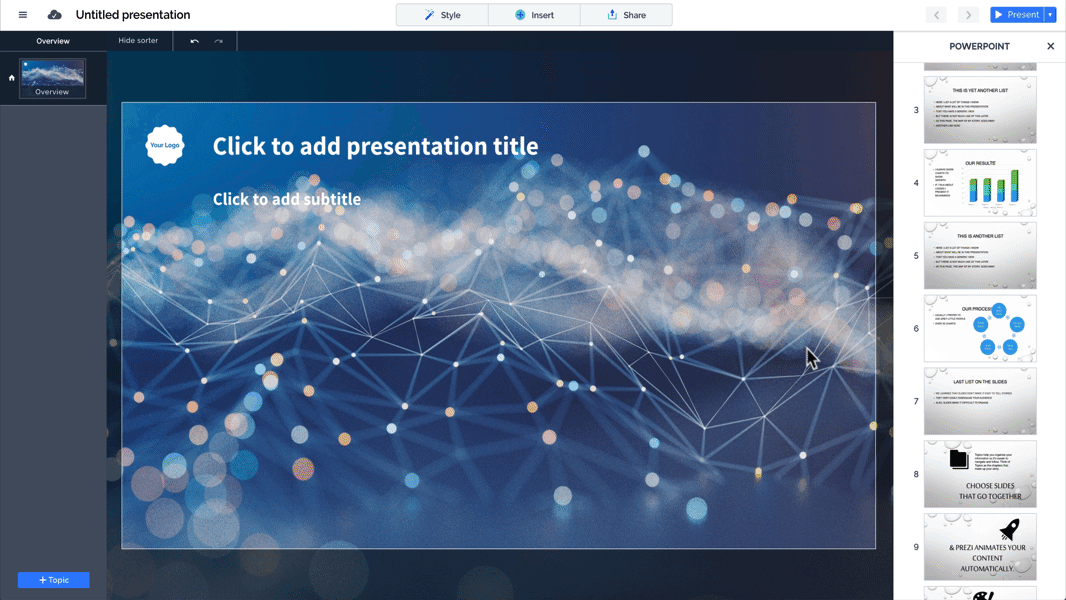 You can get started immediately, or keep reading for some examples of PowerPoint templates that work well with our PowerPoint Converter feature.
Make your presentation more visual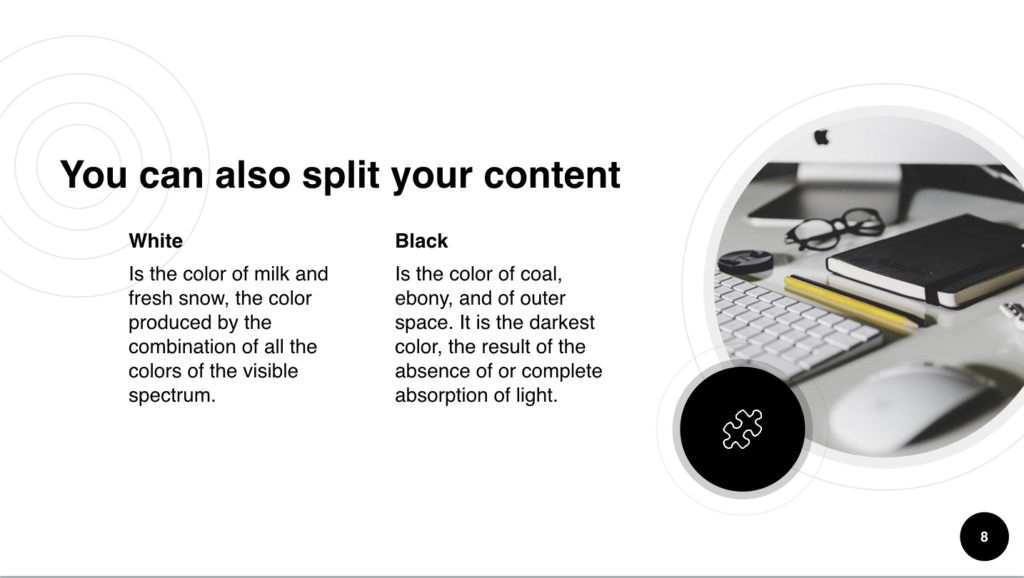 We've all been in meetings where a slide pops full of text (and only text), prompting us to immediately stop paying attention. And it's not your fault for tuning out – it's because the content isn't visual enough. In our 2018 State of Attention Report, we found that a third of all surveyed business professionals said visual stimulation was vital in keeping them engaged.

This free PowerPoint template from Slides Carnival features plenty of visuals that you can replace with your own images. Click the image you want to replace, then upload the new image – it'll automatically crop it to a circle as well. If you'd like to change the icon, we recommend deleting the icon, then once you convert it to a Prezi presentation, you can take advantage of Prezi's library of 500,000+ images and icons to find the best replacement.

You can also use the same image library to replace your background image. Click on the cycle icon to go through random images, or search for a specific image that complements your other visuals. Finally, we recommend using the circle shape for your Prezi topics to match the style found in the PowerPoint template. But of course, choose the shape or layout that best fits your needs.

Make charts zoomable with PowerPoint Converter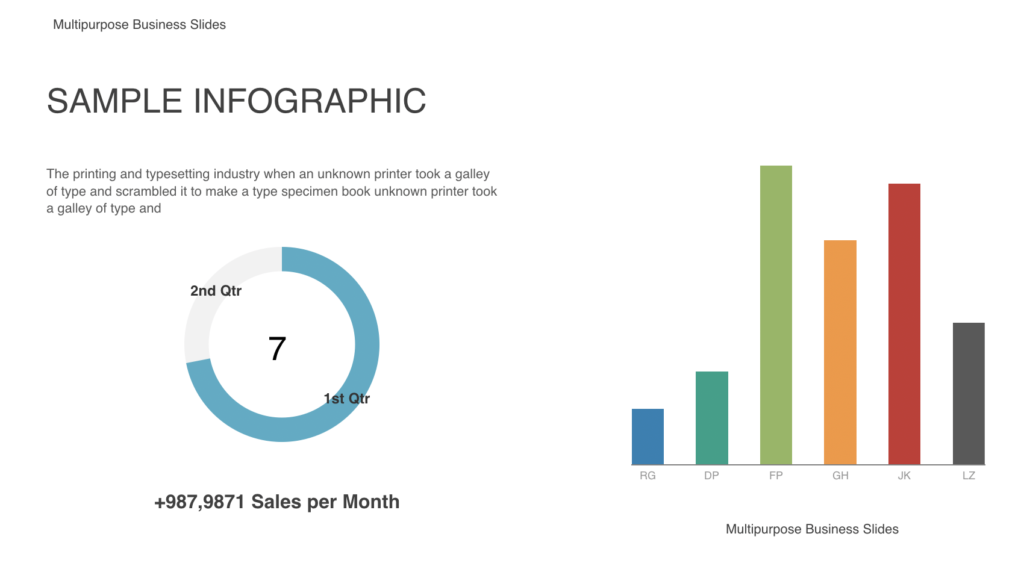 If you need to present a large amount of data, don't just dump a bunch of numbers on slides. People are drawn to visuals, so give the same treatment to your data. This free PowerPoint template from Envato Elements features a wide range of charts and graphics to help you start visualizing your data.

When turning your data into charts, be sure to follow some general best practices to keep your data clean and easy to read, such as keeping labels consistent and being more selective with colors. For a more comprehensive list of best practices, check out Infogram's dos and don'ts for charts.

Once you've added your data, you can easily import those charts into Prezi using PowerPoint Converter. From there, group your slides together by topic to make it easier to navigate to the most relevant content. You can also use zoom animations to focus in on the most important data points or to tell a more compelling data story through movement.

Turn to presentation templates to show the big picture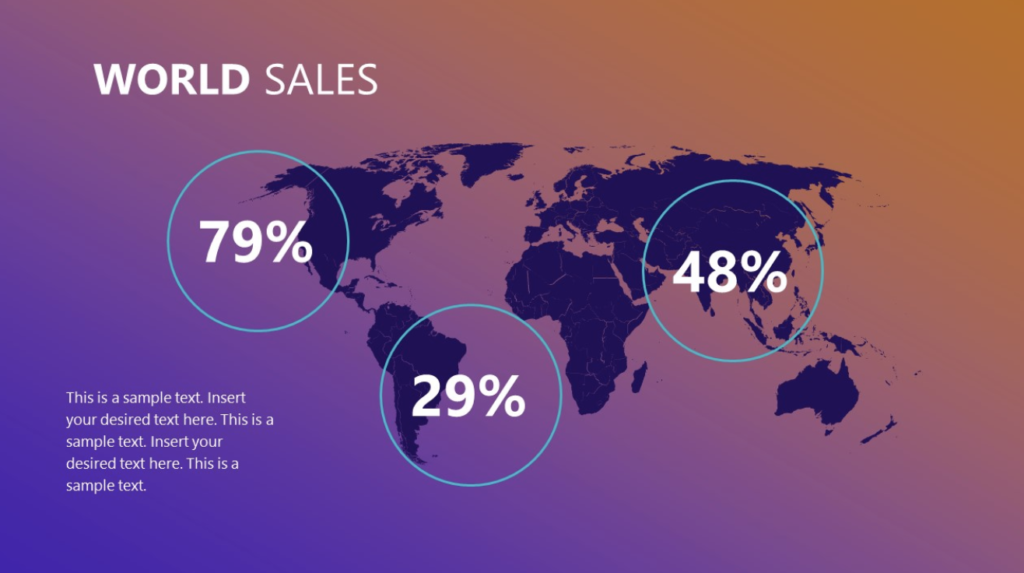 Presenting the big picture during a meeting can give your audience vital context, or put into perspective the impact their work has had on the company overall. Don't undermine the importance of this information by trying to convey it via bullet points or clip art. Instead, use a visual such as a map to highlight the big picture.

This free PowerPoint presentation template from SlideModel includes two different maps you can use for your deck. Add in the necessary information, then easily turn it into a Prezi presentation with the PowerPoint Converter feature. From there, you can add animations such as fade-in and zoom to focus on specific information. Or, you can start from something small, then gradually zoom out to reveal the big picture, showing the relationships between everything through movement rather than text.

Grab their attention by making your presentation more interactive
The template also includes relatively limited space for text, which encourages cutting down on words and using more visuals. Once you convert it into a Prezi presentation, you can also group the slides by topic to help your audience keep that bigger idea in mind before drilling into specifics.

Use PowerPoint Converter to make your slides extra iconic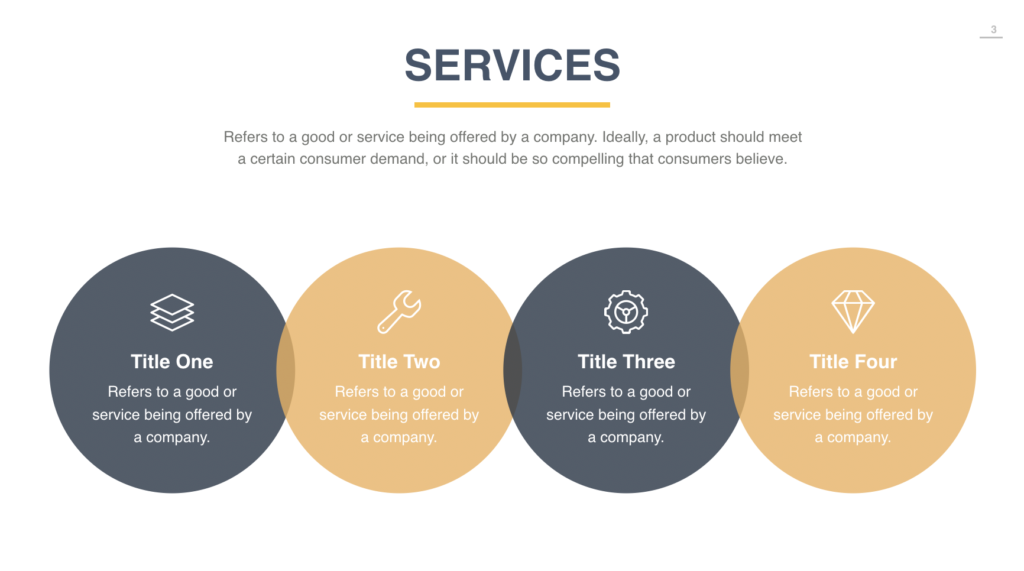 Instead of using lengthy titles and descriptions, condense all that information into one great icon and a few choice words. This PowerPoint template from Slideforest features simple shapes, a splash of color, and plenty of icons so you can make your point more concisely.

Want different icons? You can pick from Prezi's icon library after you've used the PowerPoint Converter. If you need to recolor the icons, you can also download free icons from a site like Icons8.

Once you've converted the slides, there is a range of shapes and layouts you can apply. Try them out and see what fits your content the best. Additionally, when you click on multiple slides and drag them into your Prezi presentation overview, it'll automatically group them into topics. Add an icon on the topic circle to help your audience know what to expect at a glance.

And don't forget to change your background image to something striking and impactful – this will be the first thing people see when they view your presentation and will be a common element that ties together your message. You can randomize the background image, search for a relevant image directly within Prezi, or upload your own image.

A more effective timeline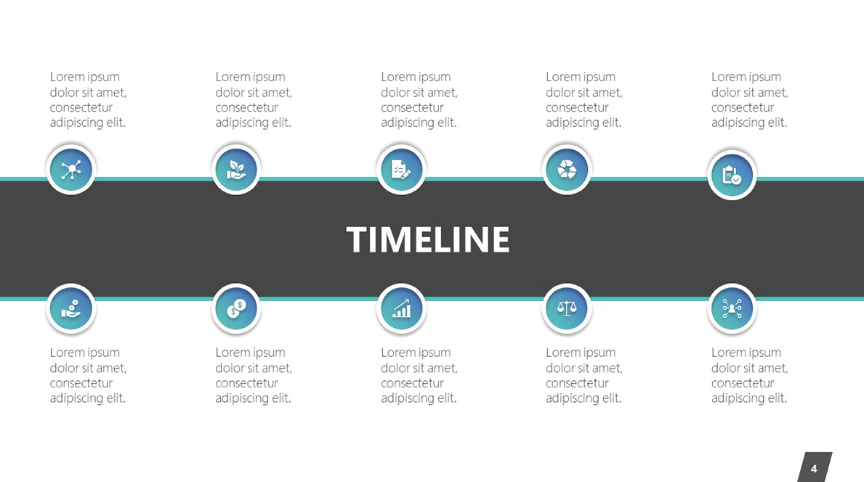 When you're working with timelines, it's natural to want to put everything on one slide. The problem is, this can lead to an overwhelming amount of information being thrown at your audience at once. Additionally, they may skim over the information (or worse, attempt to read and listen at the same time).

To create an effective timeline, you can start with this presentation template from 24slides. It features several different versions of timelines for you to use, along with icons. Once you've edited it with your content, use PowerPoint Converter in Prezi to start really bringing those timelines to life.

Instead of having information overload, add animations within Prezi to focus in on one part of the timeline at once. By having only one part of the timeline on the screen, you can keep everyone paying attention to the most pertinent information without having them read ahead or tune it out. Additionally, if your zoom areas are close to each other, then the screen will pan to each one, illustrating the order and relationship of each point.

Once you've covered each point, you can zoom back to the topic to show the entire timeline and reiterate how each person's responsibilities fit into the overall goals.
—
After investing the time and energy into creating an excellent PowerPoint presentation, wouldn't it be great if you could wow your audience? Don't let people multitask or distract themselves while you're presenting. With a few easy steps, you can quickly turn your deck into an engaging, dynamic, and zooming Prezi presentation.

Once you're comfortable converting PowerPoint decks, try creating an engaging Prezi presentation from scratch or with one of our designer presentation templates. Our templates cover a wide range of use cases and industries, so you're sure to find something that fits your needs.  

Start adding wow to your presentations today – try out PowerPoint Converter from your Prezi dashboard.