Crafting a well-executed multimedia presentation can be the determining factor between success and failure when delivering presentations. The impact of a multimedia presentation is undeniable, but what exactly does it entail, and what are the essential considerations to keep in mind when creating one?
In this article, we'll explore the key components involved in creating compelling multimedia presentations and delve into the strategies that can help you assemble these elements to craft the perfect presentation. We'll discuss the importance of content structure, visual design, and engaging storytelling techniques that capture your audience's attention and leave a lasting impact. Additionally, we'll provide insights on leveraging Prezi's features to enhance your multimedia presentations, making them more dynamic and interactive.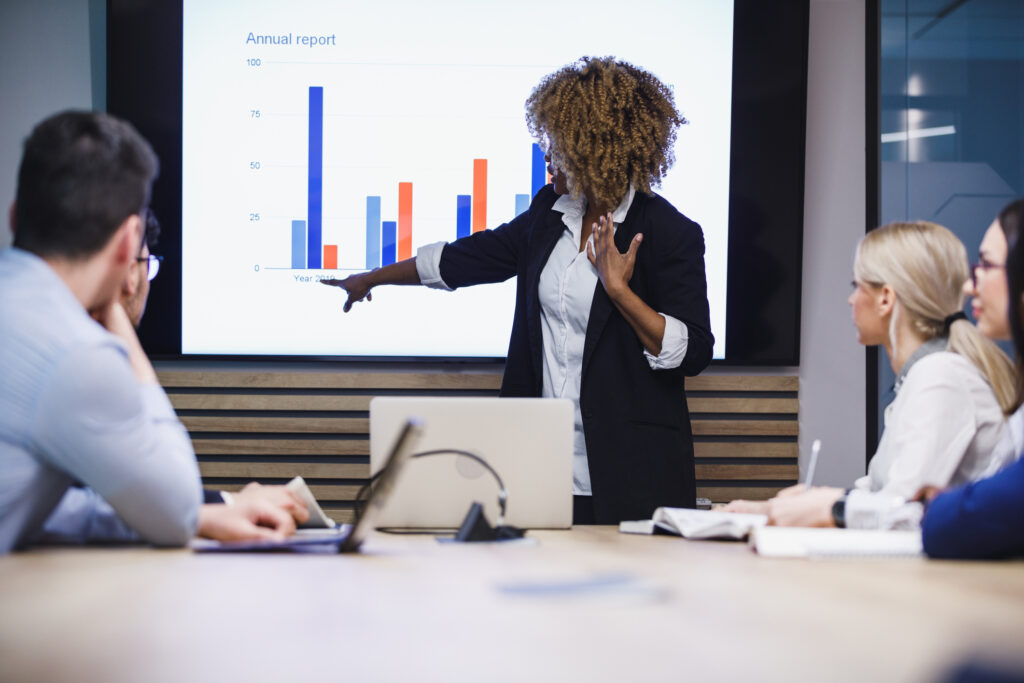 What is a multimedia presentation?
A multimedia presentation is a computer-based presentation that uses various forms of media to effectively communicate and engage an audience. In today's fast-paced world, multimedia presentations have emerged as one of the most powerful and impactful means of communication. Complex ideas and information can be challenging to convey using only traditional tools. However, by harnessing the potential of visually engaging images, high-quality audio clips, and captivating video content, you can deliver a wealth of information that isn't only clear, but also interesting, easy to understand, contextual, detailed, and engaging.
To facilitate the creation of multimedia presentations, Prezi offers a user-friendly and intuitive platform that empowers presenters to transform their ideas into attention-grabbing visual stories that move. One of the standout features of Prezi is its dynamic zooming capability. With this feature, presenters can seamlessly navigate between various levels of content, zooming in to emphasize critical details and zooming out to provide a comprehensive overview. This interactive zooming functionality not only adds visual interest to your presentation but also enables you to guide your audience's focus and create a fluid and engaging storytelling experience. Furthermore, the presentation canvas allows for more creativity and freedom as you don't need to be limited by the traditional slide-based presentation format.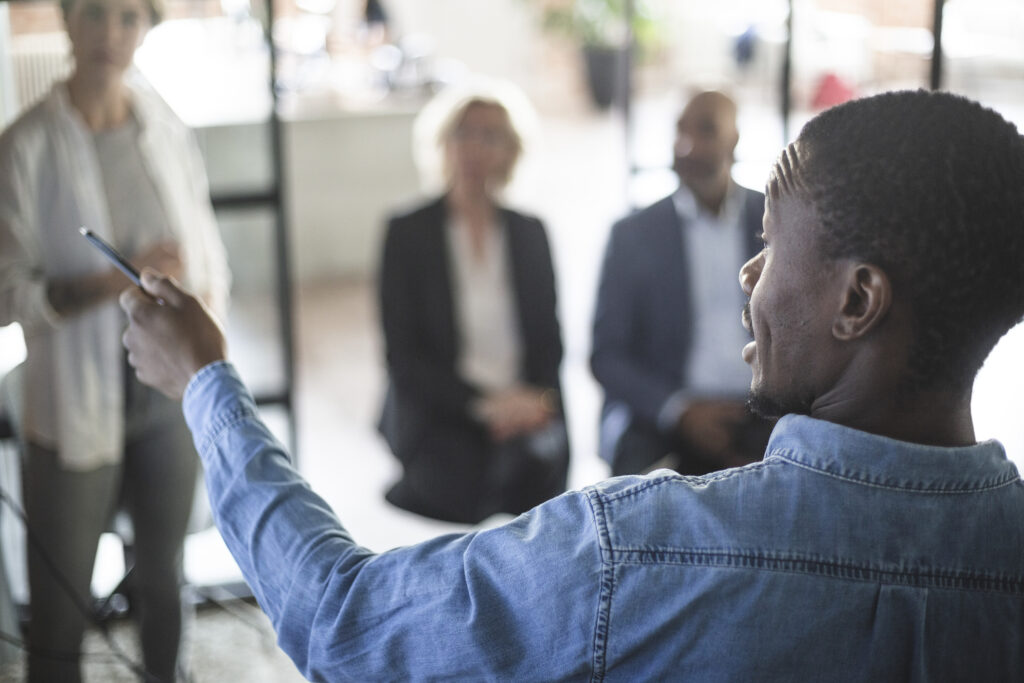 Which elements can be included in a multimedia presentation?
Multimedia presentations have come a long way from the relatively simplistic options of the past. Now a whole range of different elements can be used to ensure your stand-alone presentation wows your intended audience. Some of the examples of what you can add to your multimedia presentations include:
Slides
Video 
Audio clips
Animation
Music 
Images
Text 
Podcasts 
Pop-ups
For any professional who wants to stand out from the crowd with multimedia presentations that truly dazzle and inspire, Prezi's multimedia platform brings you everything you need.
Choosing the right multimedia for your presentation subject
When creating a multimedia presentation, it's crucial to select the appropriate multimedia elements that align with your presentation subject. By choosing the right multimedia, you can effectively convey your message, enhance understanding, and captivate your audience. Consider the following factors when selecting multimedia for your presentation: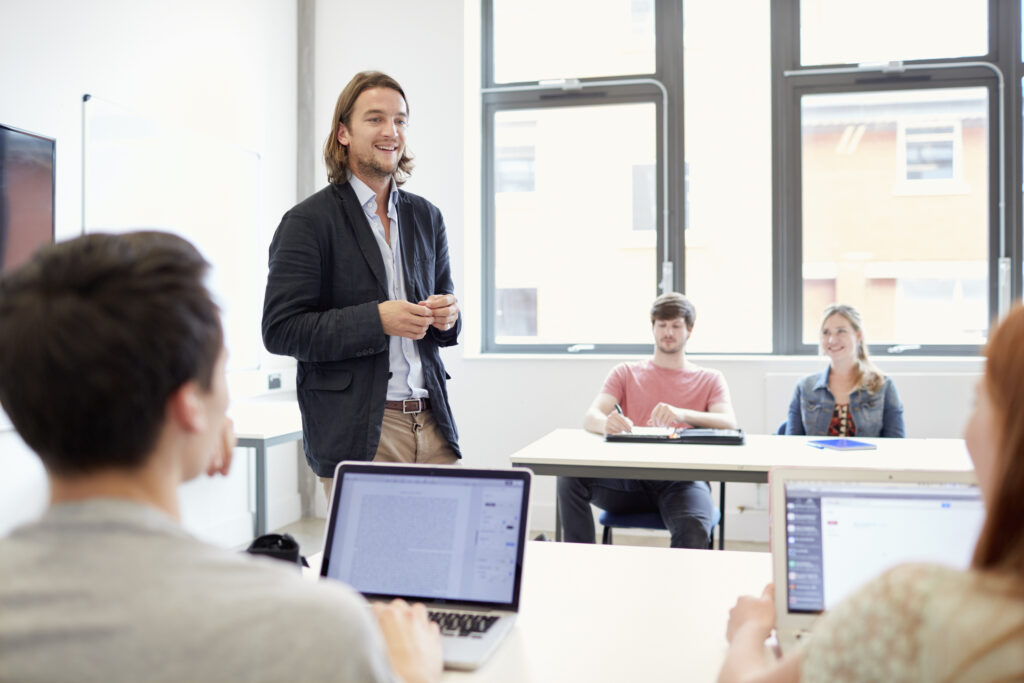 Content relevance
Evaluate the relevance of each multimedia element to your presentation subject. Determine how each element contributes to the overall message and supports your key points. Choose multimedia that directly relates to your topic and enhances the understanding and engagement of your audience.
Visual impact
Visual elements play a significant role in multimedia presentations. Assess the visual impact of different multimedia options such as images, videos, and animations. Opt for high-quality visuals that are visually appealing, clear, and reinforce your message. Balance aesthetics with substance to maintain a professional and engaging presentation.
Audio enhancement
Determine if your presentation would benefit from audio elements such as background music, sound effects, or voiceovers. Audio can evoke emotions, set the mood, and reinforce key points. However, use audio sparingly and ensure it complements your content rather than overpowering it.
Data visualization 
If your presentation involves data or statistics, explore options for effective data visualization. Choose charts, graphs, or maps that you can find on Prezi and incorporate those into your presentation. These elements will help you present complex information in a clear and digestible format. Visualizing data will also help your audience grasp the main points quickly and facilitate better comprehension. 
Multimedia integration
Aim for a cohesive and seamless integration of multimedia elements into your presentation. Ensure that different multimedia components blend well together and create a unified visual and auditory experience. Avoid using too many diverse multimedia elements that may distract or overwhelm your audience.
Accessibility considerations
Keep accessibility in mind when selecting multimedia elements. Ensure that any visual or audio content you include is accessible to individuals with disabilities. Provide captions or transcripts for videos and ensure that any audio content is accompanied by text summaries. Consider the needs of all your audience members to ensure an inclusive and engaging presentation.
Technical feasibility
Assess the technical feasibility of incorporating various multimedia elements into your presentation. Consider the equipment and software requirements for displaying and playing different multimedia formats. Test the compatibility and functionality of multimedia elements in the presentation environment to avoid any technical glitches during your actual presentation.
By carefully considering these factors, you can choose the right multimedia elements that enhance your presentation's effectiveness and engage your audience. Remember, the key is to strike a balance between informative content, compelling visuals, and appropriate interactivity to create a memorable and impactful multimedia presentation.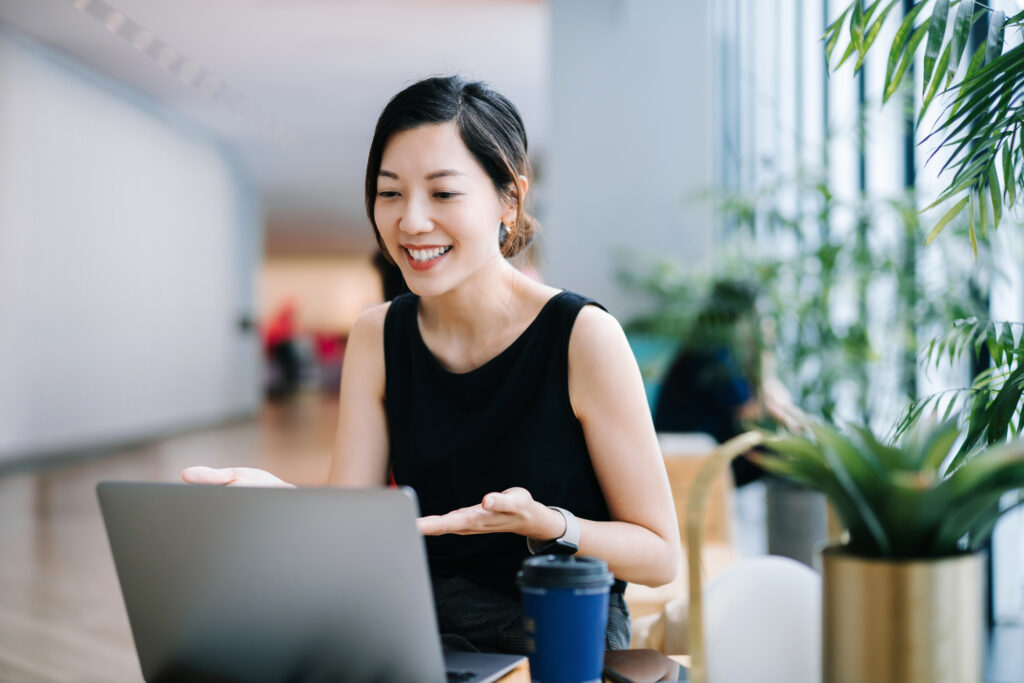 What makes an effective multimedia presentation?
An effective multimedia presentation is like a good book you can't put down or a catchy new song you hear on the radio that you can't stop humming to all day long – it has your audience instantly engaged and wanting more. 
Gone are the days when we were limited to presentations that only featured text and basic graphics. Nowadays, using a combination of audio, video, and images can help anyone effectively communicate their message to any audience.
Prezi enables users to create attention-grabbing presentations that move their audience. You can create your own presentation from scratch or start out with a template that you can find in Prezi's template gallery.
8 things to consider when creating a multimedia presentation
Creating a multimedia presentation can be very straightforward. It just requires some basic planning and preparation and the correct tools to implement those plans. Follow these steps when enhancing a presentation with multimedia.
What is your message?
What exactly are you presenting, and what key messages do you wish to communicate to your audience? Take time to thoroughly think through these questions before constructing your multimedia presentation.
Who is your audience? 
You must understand who exactly your audience is. After all, there is likely a huge difference between what might work best with 20-something IT specialists or a group of senior management. Are you hoping to sell a product to potential investors? Delivering a quarterly report to your bosses? Or preparing a presentation for a job interview? Be very clear about who your audience is.
Research
Preparation is vital, and with it comes research. You can't wait to get started creating your new multimedia presentation. And the temptation is often to begin without first investigating fantastic examples of other people's work for ideas or not taking advantage of Prezi's awesome customizable presentations that are freely available to you, the user. Simply head over to Prezi's Gallery and get inspired!
Create your content outline
What content do you wish to include in your presentation? Once you have decided, it's time to create a content outline for your multimedia presentation. You can begin building the structure of your presentation by splitting your topic into separate ideas that run in a clear, logical sequence. If you want to learn more about how to create an effective presentation structure, watch the following video:

Decide which visualization mediums work best 
There are literally dozens of visualization mediums to choose from. The hard part sometimes is deciding which of these works best for you. Options include GIFs, short animation clips, audio clips, TED Talk video clips – the list goes on and on. The great news is that you can easily integrate all of these elements into your Prezi presentation. What's more, Prezi has an extensive library of different multimedia elements like GIFs, stickers, images, icons, and more that you can pick and choose while creating your presentation.
Utilize templates
You might start entirely from scratch, building the presentation from the bottom up, which is great if you already have a clear idea in your mind. However, if you're still trying to figure out what you want the end result to look like or want to spend less time on presentation design, explore the numerous tried and tested templates available on Prezi. You'll discover various templates that are great for multimedia presentations.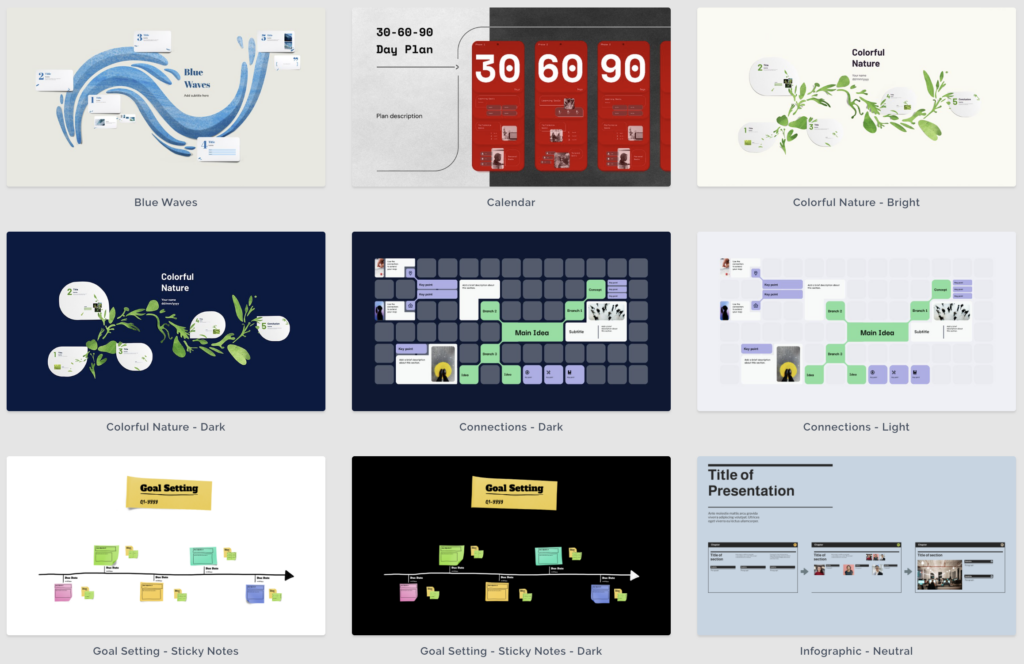 It's time to add your multimedia 
Don't overdo the types of multimedia content you use in your presentation. Why? Because using too many different kinds can feel overwhelming and a little too 'show offish'. Focus on 2-4 types of content that will work best with your target audience. Try to hit that balance between simplicity and style. If you are using video or animation, use it occasionally.
If you need to present online, take advantage of Prezi Video's option to share your content next to you on-screen during your presentation. This will engage your audience and keep them hooked throughout your multimedia presentation even online.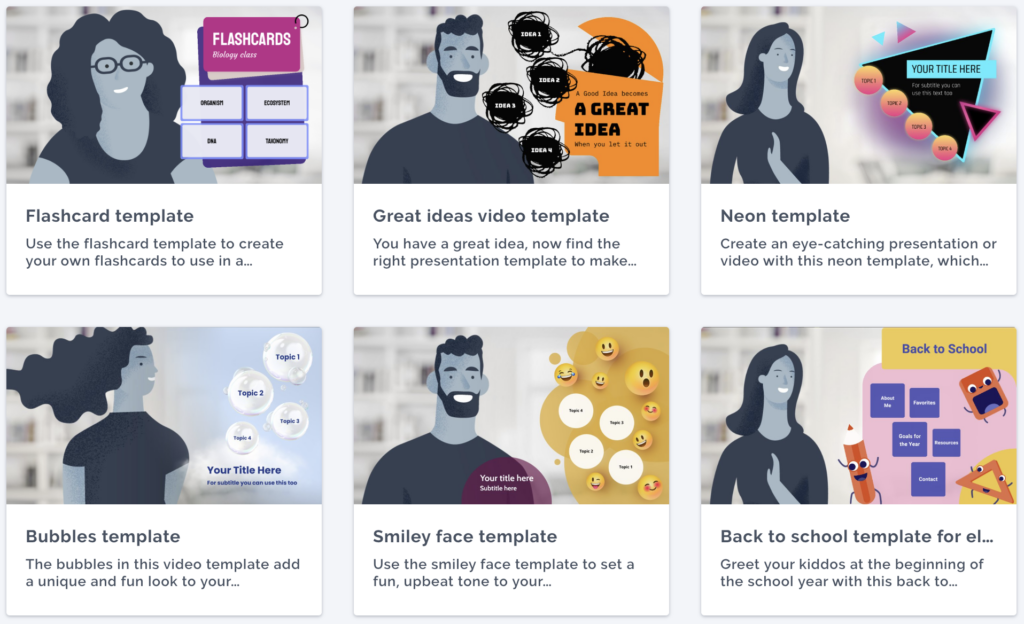 Review and analyze your work
Grab their attention by making your presentation more interactive
Your multimedia presentation is ready. Or is it? Invest some time reviewing your presentation. Is it clearly structured and cohesive? Do the multimedia elements you have added achieve what you wanted them to achieve? Be honest with yourself and trust your intuition. If something doesn't feel right with your presentation, don't be afraid to make changes! 
Best practices for delivering a multimedia presentation
Delivering a multimedia presentation requires careful planning and execution to effectively engage and captivate your audience. Follow these best practices to ensure that you leave a lasting impression on your audience.
Know your material
Familiarize yourself with the content of your presentation to make sure you can confidently deliver it without relying too heavily on notes. Thoroughly understand the key points, supporting evidence, and transitions between different sections. This will enable you to maintain a natural flow and deliver a confident presentation. Also, consider using Presenter Notes. They serve as a reminder of important talking points and additional information during your presentation. Only visible to you, the presenter, the notes remain hidden from the audience. This allows you to effectively communicate your points without any interruptions.

Practice timing
Time your presentation to ensure it fits within the allocated time frame. Practice transitions between different multimedia elements, such as slides, videos, and interactive features, to maintain a smooth flow. Keep in mind that pacing is crucial, so allocate sufficient time for each part of your presentation while maintaining an engaging pace.
Use visual aids strategically
Visual aids are a powerful tool for conveying information and enhancing understanding. However, it's essential to use them strategically to support and highlight your message, rather than distract from it. Use visuals sparingly and ensure they're clear, visually appealing, and easy to understand. Avoid cluttered slides and prioritize concise and impactful visuals that reinforce your key points. If you want to learn more about good presentation design practices when it comes to adding visual content, watch the following video on the topic: 
Speak clearly and confidently
Effective communication is key to delivering a memorable presentation. Project your voice to ensure everyone in the audience can hear you clearly. Maintain eye contact with your audience to establish a connection and demonstrate confidence. Speak with clarity and conviction, emphasizing key points and using appropriate pauses for emphasis. A confident and engaging delivery will help your audience connect with your message.
Incorporate storytelling techniques
Storytelling is a powerful way to engage and captivate your audience. Incorporate storytelling techniques to create a narrative structure for your presentation. Begin with a compelling introduction that sets the stage and grabs attention. Use storytelling elements such as anecdotes, examples, and personal experiences to illustrate your points and make the content relatable and memorable. A well-crafted story can evoke emotions and leave a lasting impact on your audience.
Practice with technology
Familiarize yourself with the multimedia tools and technology you will be using during the presentation. In particular, get to know the endless features and capabilities of Prezi, the powerful multimedia presentation tool. Take the time to explore its features and understand how it can enhance your presentation. Familiarize yourself with the different templates, transitions, and interactive elements available. By mastering Prezi, you'll be able to create attention-grabbing presentations that move.
Adapt to the audience
Tailor your presentation to resonate with your specific audience. Consider their demographics, interests, and background when delivering your content. Use language that is accessible and appropriate for your audience, avoiding jargon or technical terms that may be unfamiliar. Incorporate relevant examples and references that relate to their experiences. By adapting your presentation to their needs and preferences, you can create a stronger connection and enhance their overall engagement.
Engage the audience
Use interactive features to involve your audience and make the presentation more engaging. Incorporate audience polling, where participants can vote or provide feedback on specific questions or topics. Additionally, include dedicated Q&A sessions to encourage active participation and address any queries or concerns. Engaging the audience in this way promotes interaction and makes your presentation more dynamic.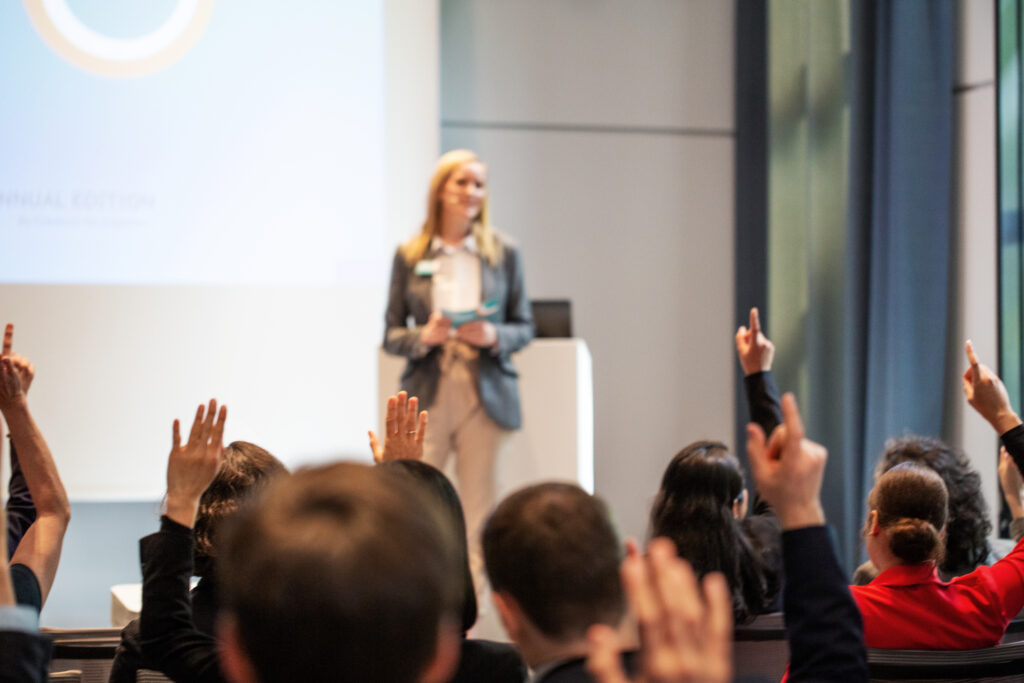 Remember, a well-delivered multimedia presentation is a combination of compelling content, effective visuals, and confident delivery. By following these best practices, you can create an engaging and impactful experience for your audience.
How to engage your audience with interactive multimedia presentations
In addition to the essential components and best practices we've discussed, incorporating interactive elements can take your multimedia presentations to the next level. By engaging your audience in an interactive experience, you can captivate their attention and create a memorable presentation. Let's explore some strategies for incorporating interactivity into your multimedia presentations:
Interactive charts
Instead of static images, use interactive charts to convey data and complex information. Allow your audience to explore different data points, toggle between visualizations, and interact with the content. This hands-on approach enhances understanding and engagement.
Virtual Reality (VR) and Augmented Reality (AR) 
If applicable, consider incorporating VR or AR elements into your multimedia presentations. These technologies provide immersive experiences that can transport your audience to different environments or allow them to interact with virtual objects. VR and AR can be particularly effective in fields such as architecture, education, and product demonstrations.
Gamification
Introduce gamification elements to make your presentation more interactive and enjoyable. Create quizzes, challenges, or interactive scenarios that require audience participation. Offer rewards or incentives for active engagement, such as badges or prizes.
Collaborative activities
Foster collaboration among your audience by including interactive activities. For example, you can divide your audience into small groups or pairs and provide specific tasks or discussions related to your presentation topic. Encourage participants to share their insights or findings with the larger group afterward.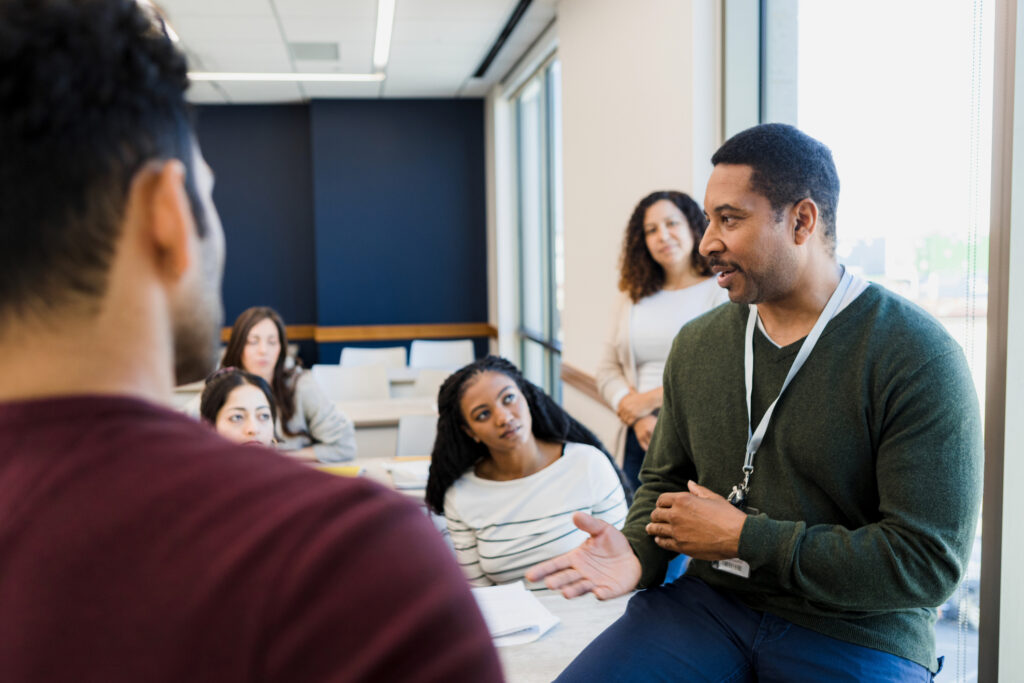 Live demonstrations
If possible, incorporate live demonstrations of software, tools, or processes directly into your presentation. Showcasing practical examples in real-time can enhance understanding and engage the audience through active participation.
Remember, interactivity should align with your presentation goals and content. Incorporate interactive elements strategically to support your message and keep your audience engaged throughout the presentation. Prezi offers various interactive features and templates to help you create dynamic and immersive multimedia presentations.
By embracing interactivity, you can transform your multimedia presentations into memorable experiences that leave a lasting impact on your audience.
Multimedia presentation examples 
Your audience will immediately lose interest if all you offer them is a traditional slide deck. Instead, take advantage of Prezi's Gallery and get inspired by dynamic, interactive, and engaging presentations that include various multimedia elements.
Below are a few examples of attention-grabbing and creative multimedia presentations that you can get inspired by or even reuse as templates for your own presentation topic.
Summer Plans presentation
The summer plans presentation inspires and captivates. The template is perfect for delivering a story, sharing an experience, or presenting a plan. It features multiple media elements, such as animations, images, and data visualizations. 

Why Leaders Need to Get Out of Their Own Way presentation
This presentation grabs our attention with its visually appealing design and strategic use of visuals. The simple yet engaging layout divides the presentation into four parts, creating a well-defined structure that is easy to follow. You can reuse this presentation as a template for delivering a topic that you need to unpack in a certain order. 

Corporate Social Responsibility presentation
This multimedia presentation engages and captivates with animations, images, icons, and more. As a template, it's perfect for creating and delivering informative presentations, where you need to dive into the details of certain topics.

Earth Day 2023 presentation
The Earth Day presentation is a great example of how one can create a timeline presentation with Prezi. It includes various media elements that make this multimedia presentation highly engaging and informative.

Create attention-grabbing multimedia presentations with Prezi
In conclusion, crafting a well-executed multimedia presentation is crucial for achieving success in delivering presentations. This article has explored the key components involved in creating compelling multimedia presentations and provided insights on how to assemble these elements effectively. By considering the importance of content structure, visual design, and engaging storytelling techniques, presenters can capture their audience's attention and leave a lasting impact. Furthermore, leveraging Prezi's features can enhance multimedia presentations, making them more dynamic and interactive. By incorporating these strategies and utilizing the right tools, presenters can elevate their presentations to a new level and increase their chances of achieving their desired outcomes. Ultimately, mastering the art of multimedia presentations opens up opportunities for effective communication and successful presentations in various professional and academic settings.