If you want to impress your audience and keep them engaged, you can't rely on the same old linear slide decks. We've compiled some top resources to help business professionals like you create more dynamic, conversational presentations.
The classics: What everyone needs to know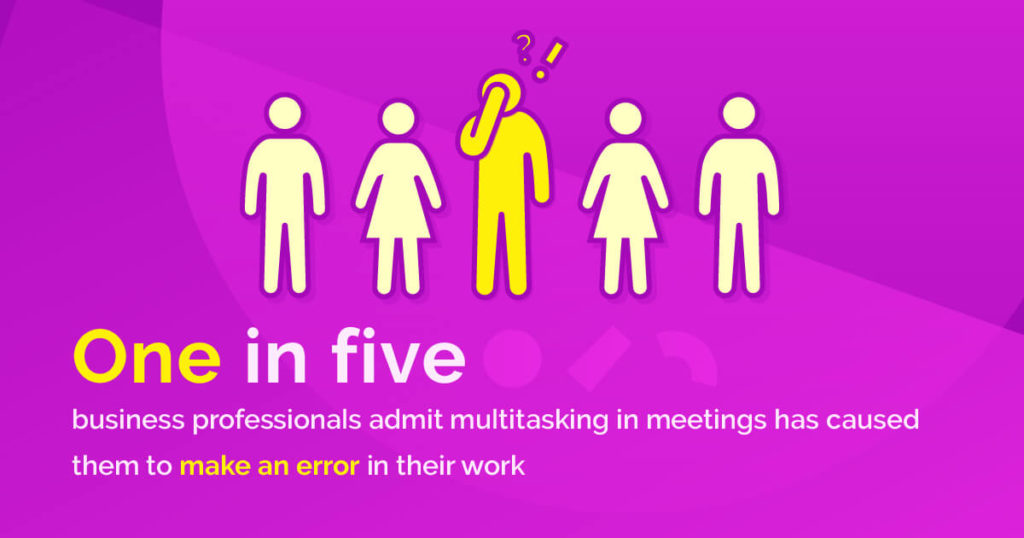 There's a long-running myth that people have an attention span of 8 seconds — shorter than that of a goldfish. But if we really have goldfish-level attention spans, how can we binge on Netflix for hours at a time? We explored this disconnect with a survey of over 2,000 business professionals, and found that people are actually more attentive than ever. The catch? They're also more selective. Check out our State of Attention Report to learn more about the evolving attention span and how you can create binge-worthy content.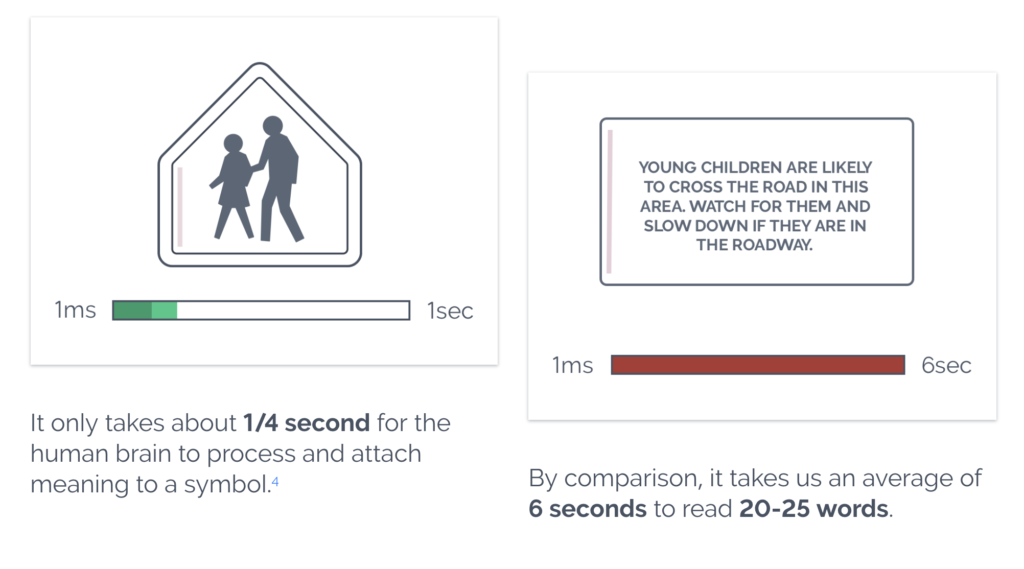 The human brain is hardwired to process visuals much more effectively than text. We can attach meaning to a symbol in just ¼ of a second, versus the six seconds it takes for a sentence of 20-25 words. That's why slides crammed with bullet points cause people to immediately tune out. Here's how to make your content more memorable.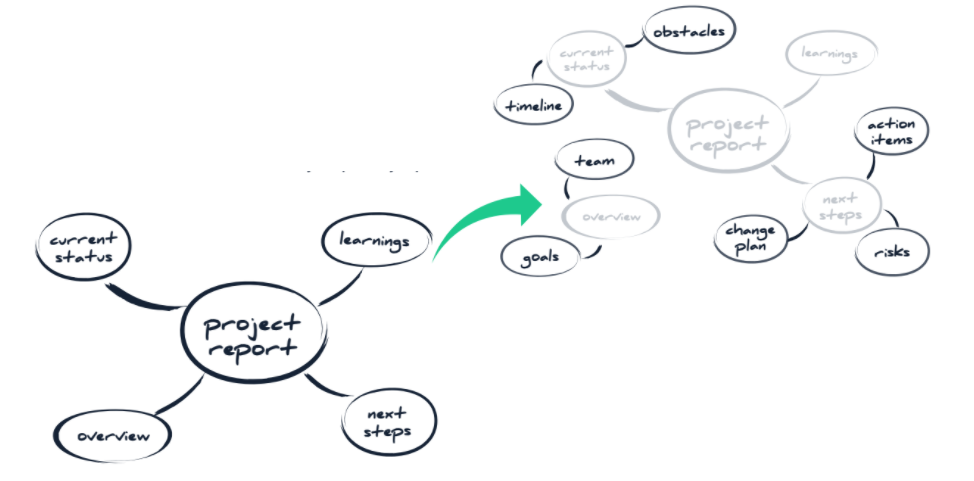 Before you start creating your presentation, it's vital to understand the concepts of mind mapping and conversational presenting. This will define the structure of your presentation and help you design with more purpose. Download our Presentation Design 101 ebook for actionable tips.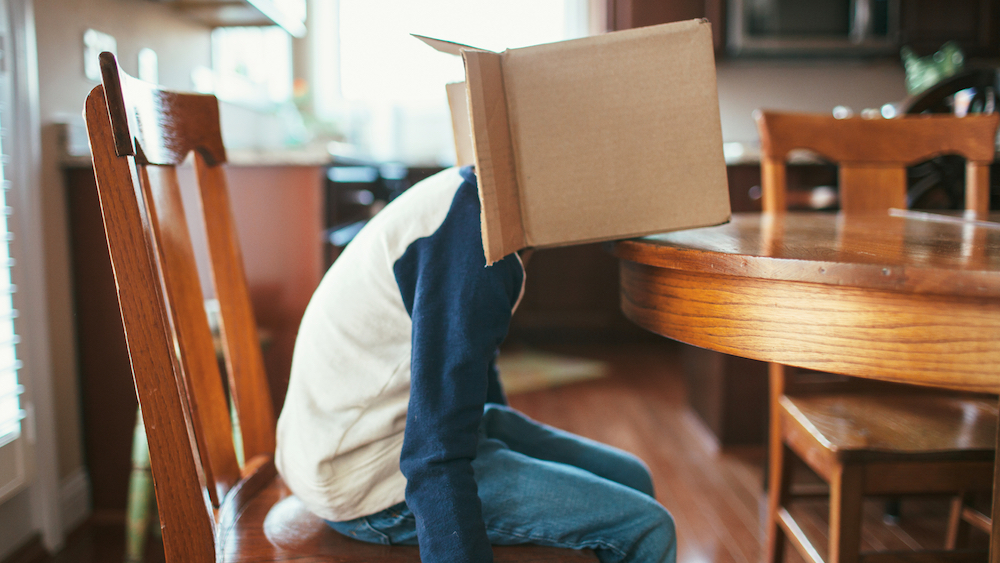 Giving a presentation in front of an audience — whether it's a conference room or an auditorium — can be nerve-wracking. Add to that the fear of tech fails or difficult questions, and it's no wonder people dread presenting. We compiled some tips to help you navigate and overcome common issues so you can approach your presentations with confidence.
Today's hits: Great presentation templates and examples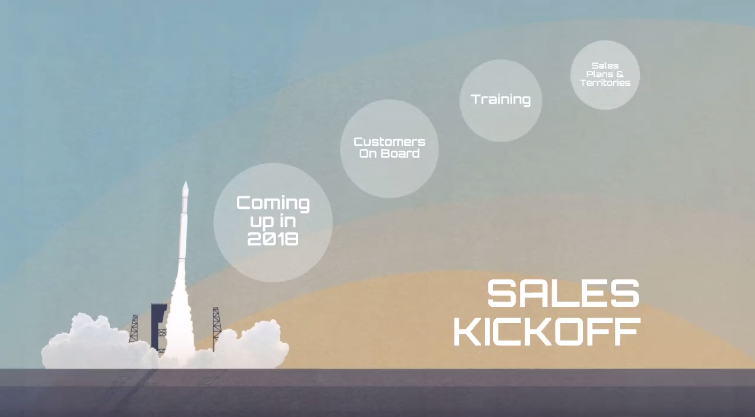 The stunning rocket image makes a compelling visual metaphor in this sales kickoff presentation template. And you want your team paying attention, since what happens in the sales kickoff can have implications for the rest of the year. Once you've created your stellar presentation, spice up the kickoff with these unique ideas.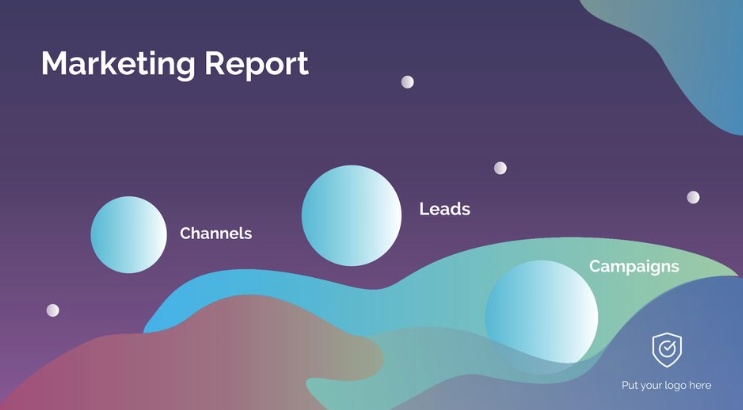 Marketing is all about capturing attention, and the same should apply to your reporting presentations. This Prezi template features vibrant colors, a clear layout, and a range of charts and assets you can repurpose.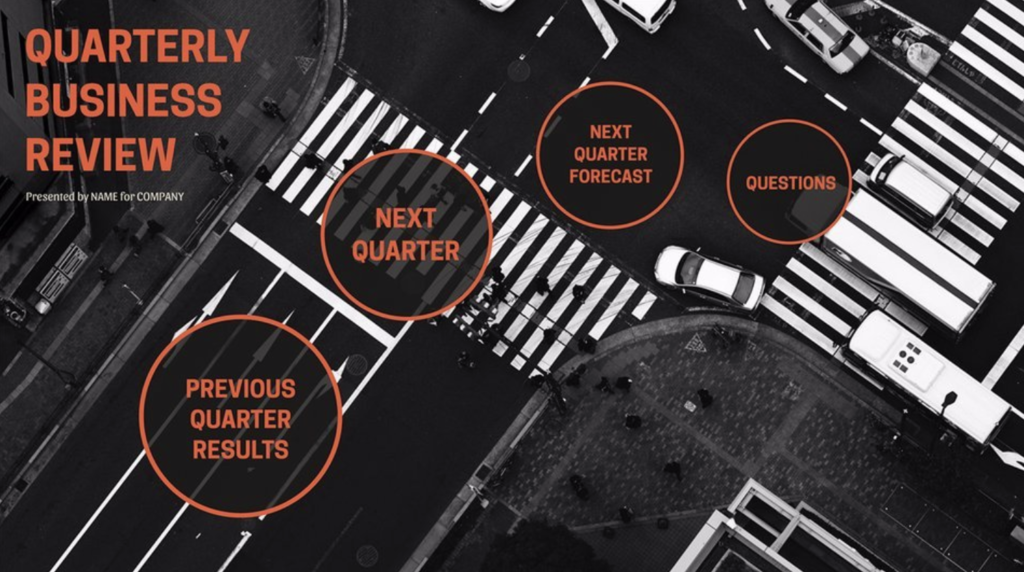 The quarterly business review doesn't have to be boring. Present your results in style with this presentation template, which features a large selection of colorful charts and graphs. Add zoom areas to drill in on the most important points and start telling a story with your data.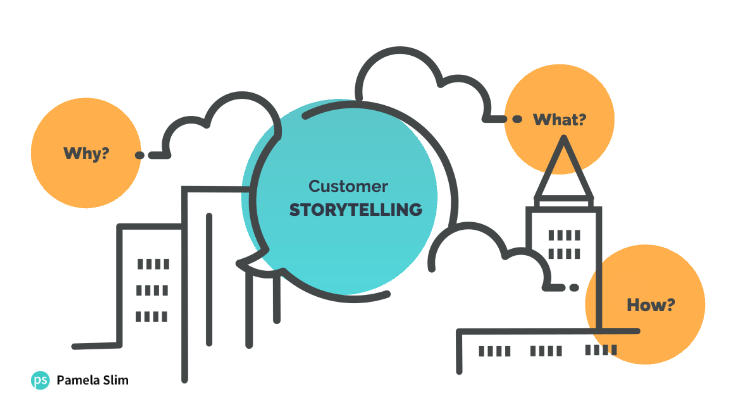 Instead of a bunch of text, which takes longer to process and is much harder to remember, use icons to add visual information to your presentation. This reusable presentation provides plenty of great icons to pull from — simply click on "Make a copy" and add in your own content. Or, explore Prezi's vast icon library for more options.
Grab their attention by making your presentation more interactive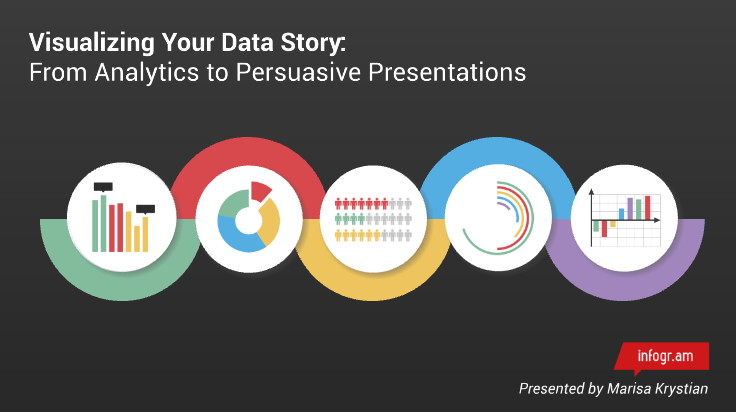 This presentation will teach you to use data visuals effectively to tell a story instead of simply listing facts. Make a copy of the presentation and apply your insights by adding your own content and charts. For even more data visualization options, be sure to check out Infogram.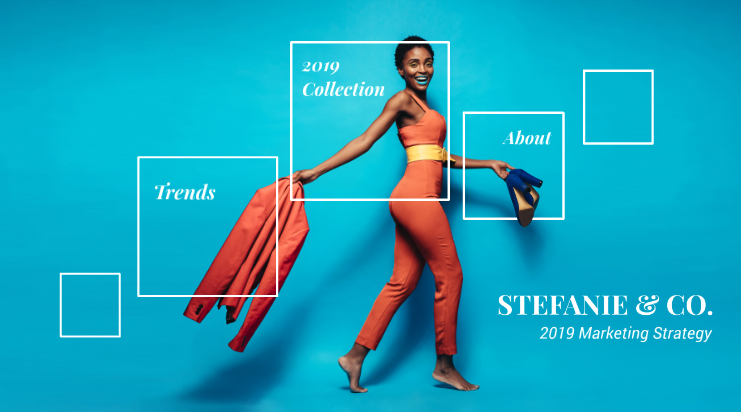 If you need to show off specific parts of a larger campaign, this reusable presentation is the perfect fit. Make a copy, practice using zoom animations effectively, and then swap in your own visuals and content.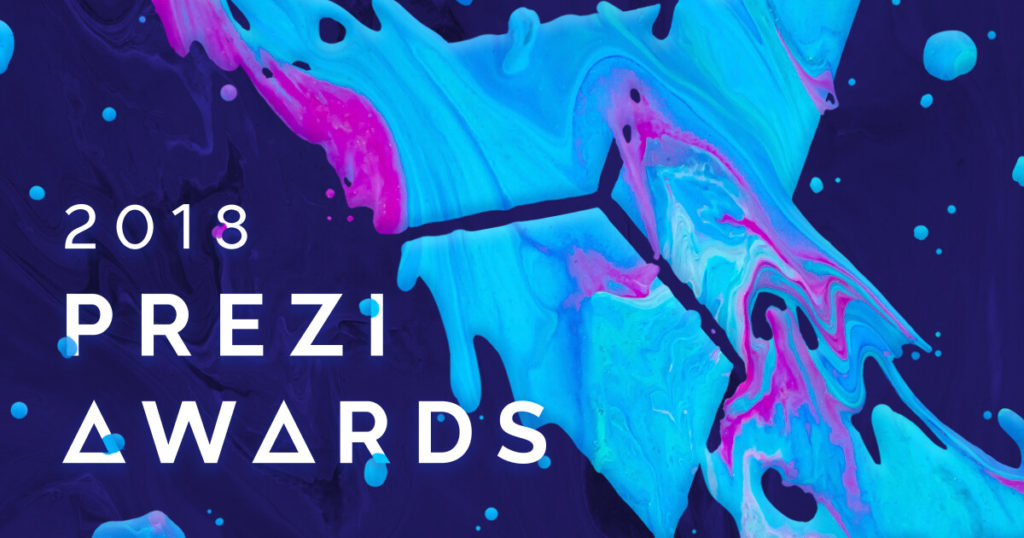 For even more inspiration, look to last year's Prezi Awards winners to see great examples of amazing presentations. From product spotlights to an interactive game show, you can accomplish a lot using Prezi. Have a presentation you're proud of? Submit it to the Prezi Awards later this year!
Rising stars: Start adopting these trends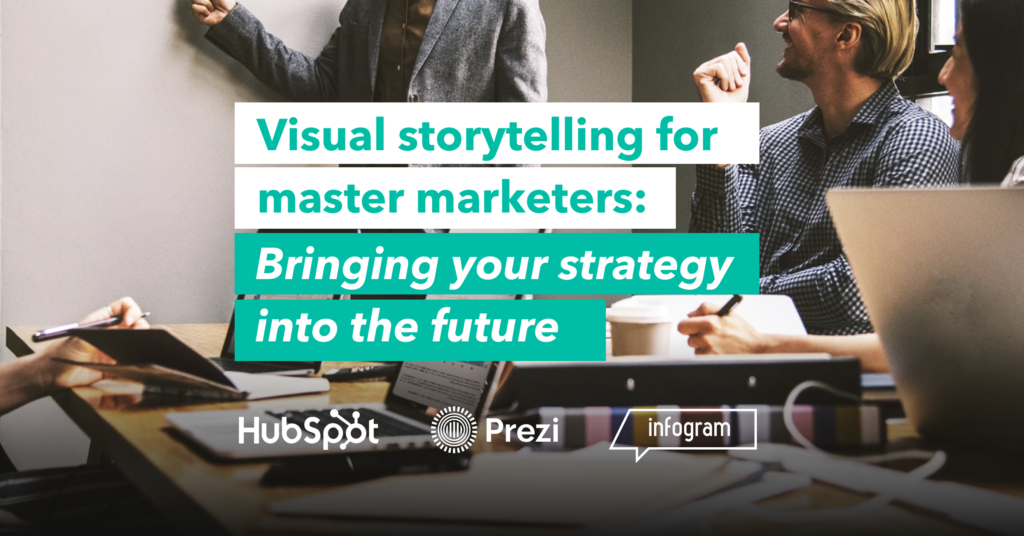 You don't need a big budget to apply visual storytelling to your content. Check out this guide, created in conjunction with HubSpot and Infogram, for ways to repurpose the assets you already have into more engaging presentations, videos, and infographics.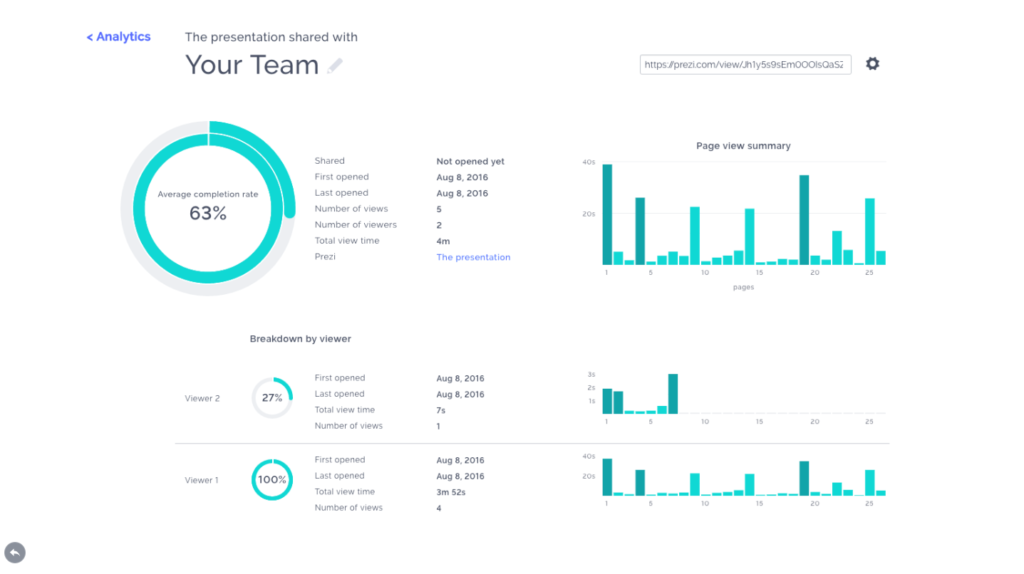 Analytics are a big deal in any company, but many people are still flying blind when it comes to their sales pitch. Here's how you can use Prezi Analytics to gather real-time insights into your presentation, then use that knowledge to create more effective follow-ups. 

14. Keep it conversational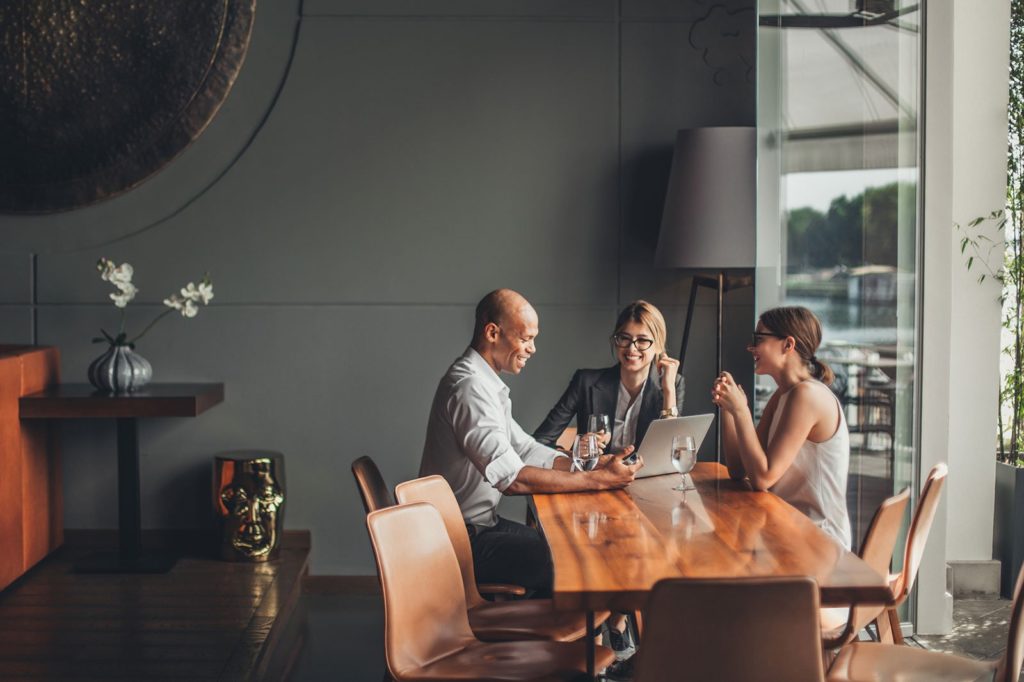 As business professionals, we've been conditioned to just sit through slide after pre-scripted slide, no matter how irrelevant the information. But that's a drag for everyone involved. Using Prezi to create conversations instead allows for real connections and two-way communication. Learn how to apply these concepts for: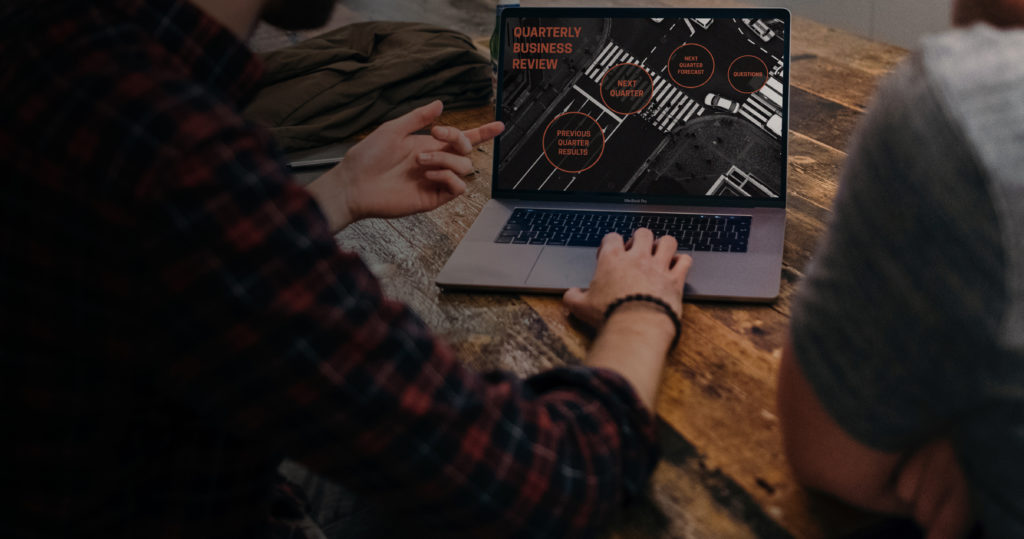 Get a better understanding of how to apply Prezi to your own company with real-life examples. In this webinar, we highlight four organizations that used Prezi Business to drive incredible results. Pull insights on how you can bring the power of conversational presenting to your own team.
Whether you're presenting internally or in front of prospects and clients, make a lasting impression with visuals and storytelling. Try Prezi today and see the difference for yourself.
Jump back to: