There is no doubt that 2020 has forced us to shake up our daily routines and traditions. The holidays are no exception, but there is no need to totally give up all the traditions we love. We just need to get creative. To help you take some of those traditions and virtually reshape them, we've designed two holiday templates to extend the cheer to your virtual holiday parties.
Letters to Santa is a fun thematic Prezi Video template that can be used for a variety of festive purposes in class, with staff members, or with your students. Start with the template and edit it to suit your needs, or you can take it more literally and document items you'd like to receive or the goals you hope to achieve. For instance, you might ask your staff for their wish list for themselves and the organization, or for the world more generally. It acts as a great conversation starter.
Secret Santa is another template that facilitates a virtual Secret Santa activity. While there's no one way to do this activity online, you can start by following these steps and modifying them to suit your situation.
Suggested Secret Santa steps to get started:
As the facilitator of Secret Santa, assemble all the names of those that will be participating and randomly pair them up as the giver and receiver. Be sure not to leave anyone off the list! We don't want any hurt feelings.
Write each of the givers and tell them who they will be giving a gift to, along with the parameters of the gift and, if possible, a photo or drawing of it. Since this is online, design the activity so no physical items are actually exchanged. Instead, gifts might include anything, from a unicorn on roller skates to a week at the ice hotel in Sweden to watching the Northern Lights to world peace. Since no one is actually buying the gifts, they can be outlandish and metaphorical, but the giver should choose something that suits the person they are giving it to and be able to explain why.
As you get the "gifts" from the givers, enter the information into the Secret Santa template along with the image and the name of the recipient. You will find these templates in your Prezi dashboard under "Prezi Present," then "Create from template."
Stay connected while you work remotely with Prezi Video
Then, in a video conference call via Zoom, Google Meet, Microsoft Teams, etc., bring up the filled-in template and start going through all the presents (tips on how to live stream Prezi Video here). Consider this process:
Call on the receiver and ask if they're ready to receive their gift
Click it open
Have the recipient see if they can identify who gave it to them
Reveal the giver
Provide the giver time to explain why they gave the person the gift
Move on to the next present
The process provides people with a chance to both get to know each other and also express their feelings about other classmates or team members. The results can be both funny and heartwarming.
For more inspiration, check out other video templates and find examples of teacher videos in our Prezi Video Teacher Gallery. 
All of us at Prezi wish you a great holiday season and a hopeful New Year! Stay safe!
Paul Teske, Teacher in Residence @ Prezi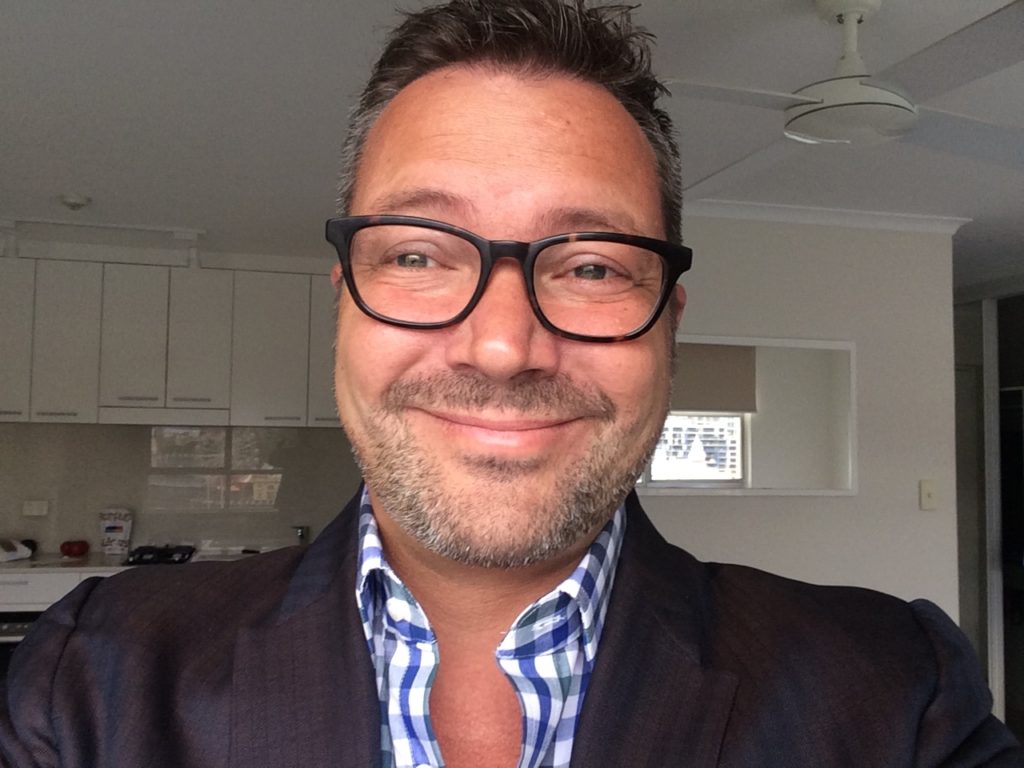 Paul has worked in education for over 25 years as a teacher and in education technology companies. He is the founder of Education Impact Exchange. He taught English Language Arts, and ran after-school technology programs for K-8 students. Paul holds a Ph.D. in Education from the University of Washington.
Related Posts: