Did you know that 96% of people have watched a video to learn more about a product or service? That means if you have a product, it's highly likely that your customers have tried to learn about it by watching a video over anything else.
However, even with this demand, many businesses don't know how to make a video that engage their audiences. But with a video making tool like Prezi Video, you can make professional videos that meet your customers where they are in the buying journey and show off exactly what makes your brand great.
Read along to discover the essentials of how to make a video with Prezi Video.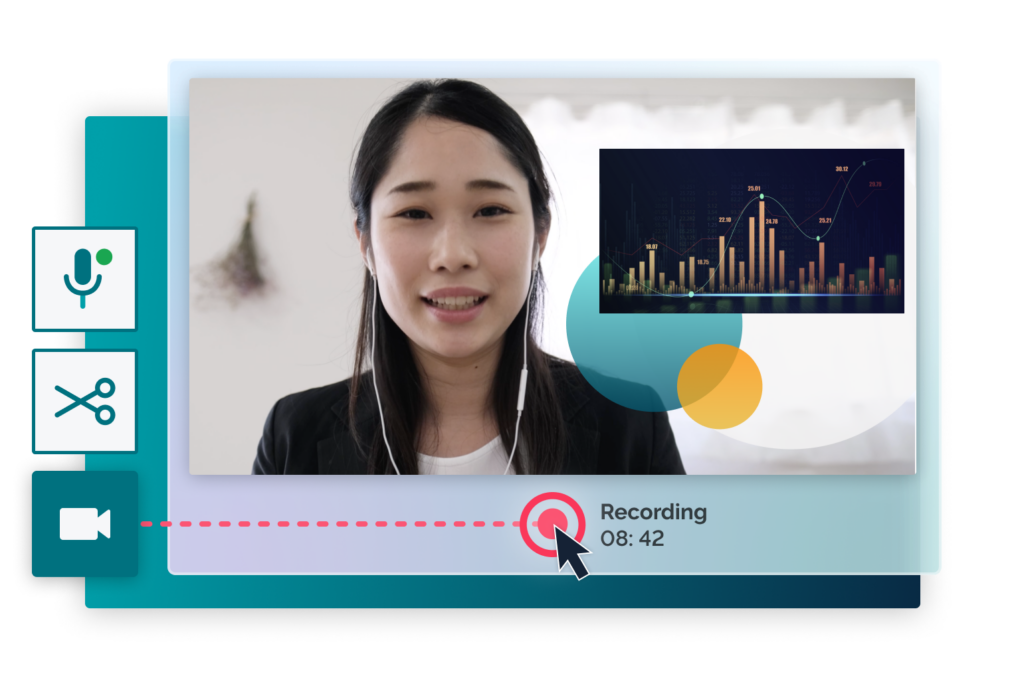 Why video?
Video is versatile, engaging, and gives viewers a much needed break from reading the abundance of text that's online. If you've ever watched a tutorial on YouTube, it's obvious that sometimes video is the best format to learn something.
Video gives you a chance to connect with your customers on a more emotional level. When you record a video, your personality naturally shines through. You seem more genuine and trustworthy. When you're talking about a product or discussing a complicated topic, that extra layer puts your viewers at ease, adds extra context, and makes it easier for them to follow along.
You can't ignore how easy it is to consume video. The stakes are so low for consumers – pressing play on a video requires a lot less effort than reading an article. That's why video is such a priority for marketing with 86% of businesses using video as a marketing tool, and why more sales professionals are using video in their email prospecting.
On top of all that, video is a useful medium for remote and virtual teams who don't have a lot of time together to work side by side. Recording and sending a video is an efficient use of their time, and allows them to feel more connected than a written email ever could.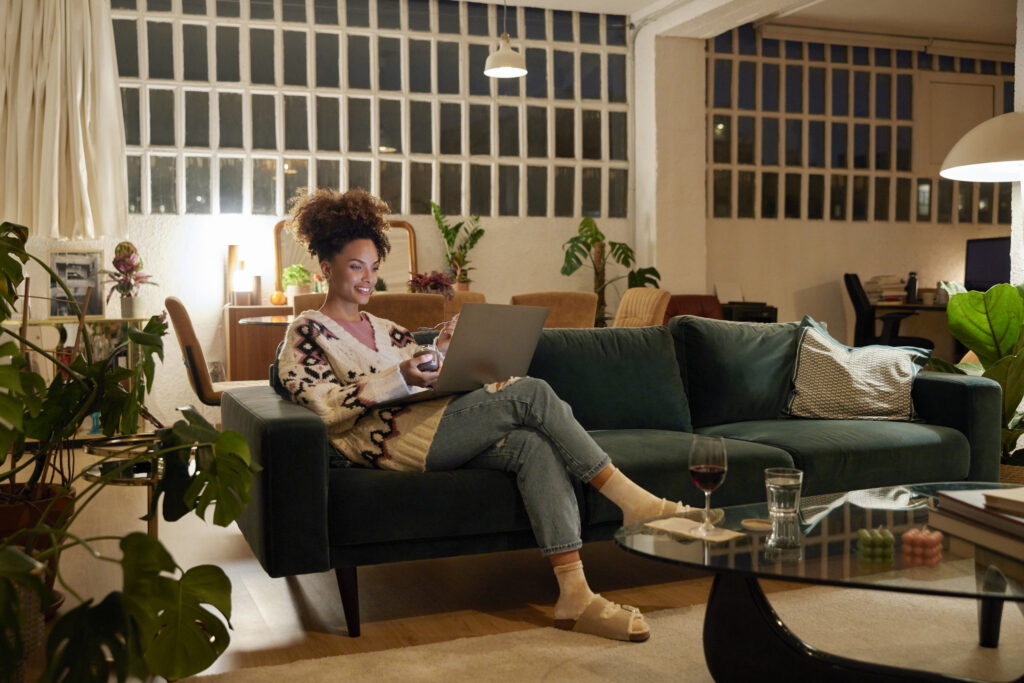 How to make professional videos at home with Prezi Video
The best thing about video is that it's easy to start creating. You can make a good video without having any video editing skills. Prezi Video allows you to bring your content with you on screen and brand it with your company's colors, fonts, and logo. It's easy to set up and the result is a professional, on-brand video that you can share with customers, partners, or your brand's social network.
Follow these step-by-step instructions to make your first video.
Open Prezi Video in your dashboard and click "quick record." 


Choose a template that will act as the default style for your video. We have several designer templates available, any of which can be automatically styled with your company's branding using your brand kit (you'll just need to have a Teams license and to have set up your brand kit ahead of time).


Next up, add your content. Add text, images, and video directly within Prezi Video, or you can also upload an existing slide deck from Google Slides or PowerPoint.


Decide how you want to show your content. By default, Prezi Video puts your content next to you on screen, but you can also go full screen with your content or hide it from view. You don't have to choose one view for your whole video – you can toggle between each view while you record.


Add presenter notes so that you can reference your notes throughout your video without awkwardly fidgeting with papers or other apps.


Now it's time to record. There's no pressure to get it right the first time – you'll be able to preview your video after you finish recording and can either discard it and record again, or save it.


Add the final touches to your video, such as trimming it and giving it a title and description.
For more information and video tips, read our article on how to record a video with Prezi Video.
Video making tips, plus more resources
Making your videos look professional
Stay connected while you work remotely with Prezi Video
There are a few things about how to make professional videos at home (and get more positive attention from your customers). Sandra Chung, Sr. Content Marketing and Partnerships Manager at Play Play, shares common challenges in creating video content, as well as tips for how to make your videos look more professional.
Her video making tips include:
Write a script


Use high-quality images


Add subtitles 


Use motion graphics and dynamic transitions


Add music to enhance your video


Consider what appears on camera 
You don't have to have a home studio like the pros to make professional-quality videos. All you really need are the basics of how to make a good video: lighting, audio, and a background. These elements make up your home studio – making sure they're primed for your video helps make your video look more professional (and make you look better on camera).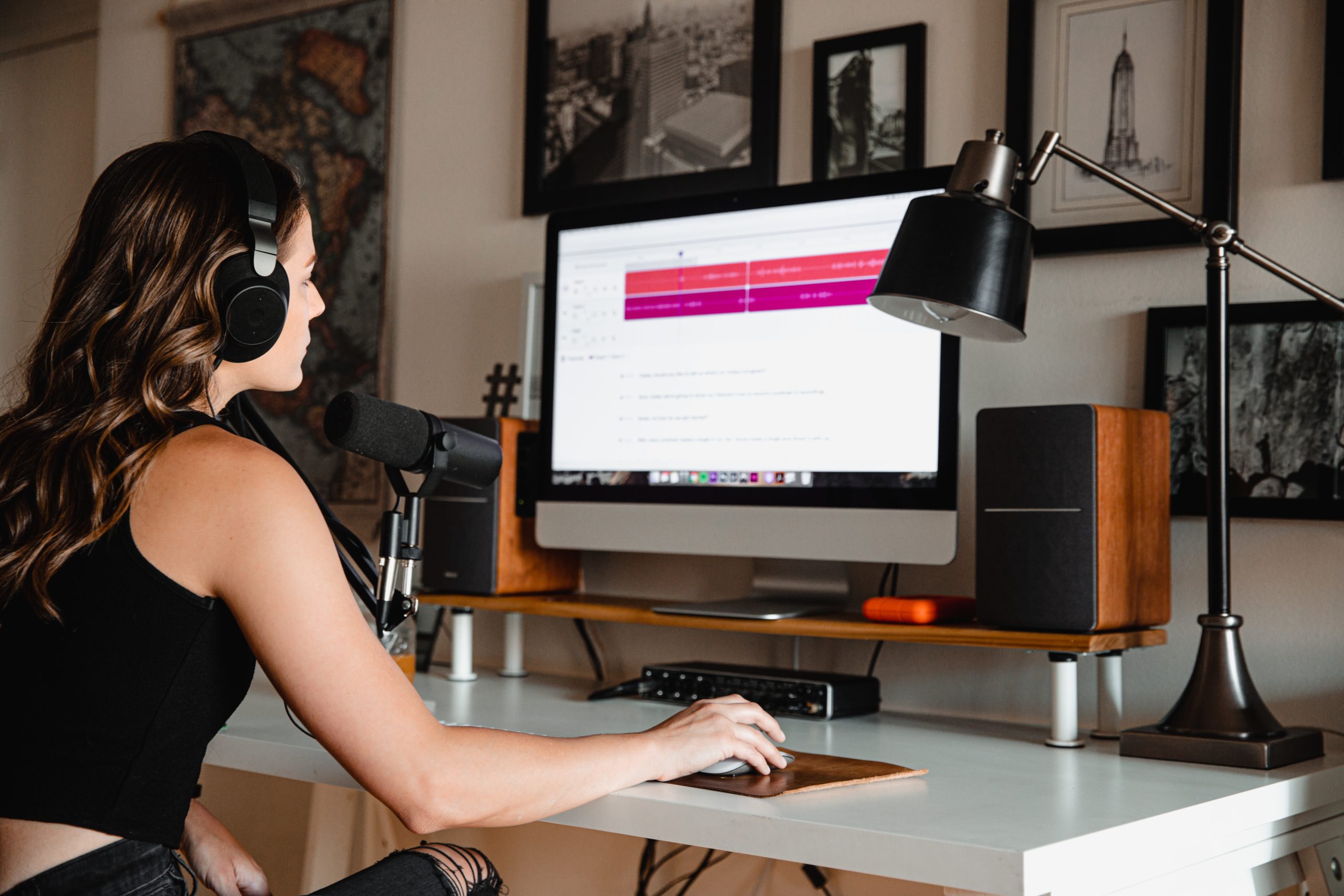 To learn more video-making tips for beginners, read our article on creating a home studio setup that's perfect for any beginner-video maker.
Learn how to present on camera
One of the important things about making a video is being comfortable on camera. It might not come naturally at first, but with a little practice, you can fine-tune your presentation skills and get more comfortable over time. Prezi partnered with Jessica Chen, an Emmy Award-winning journalist and founder of Soulcast Media to share her video tips. Learn how to present on camera by watching her three-part video series.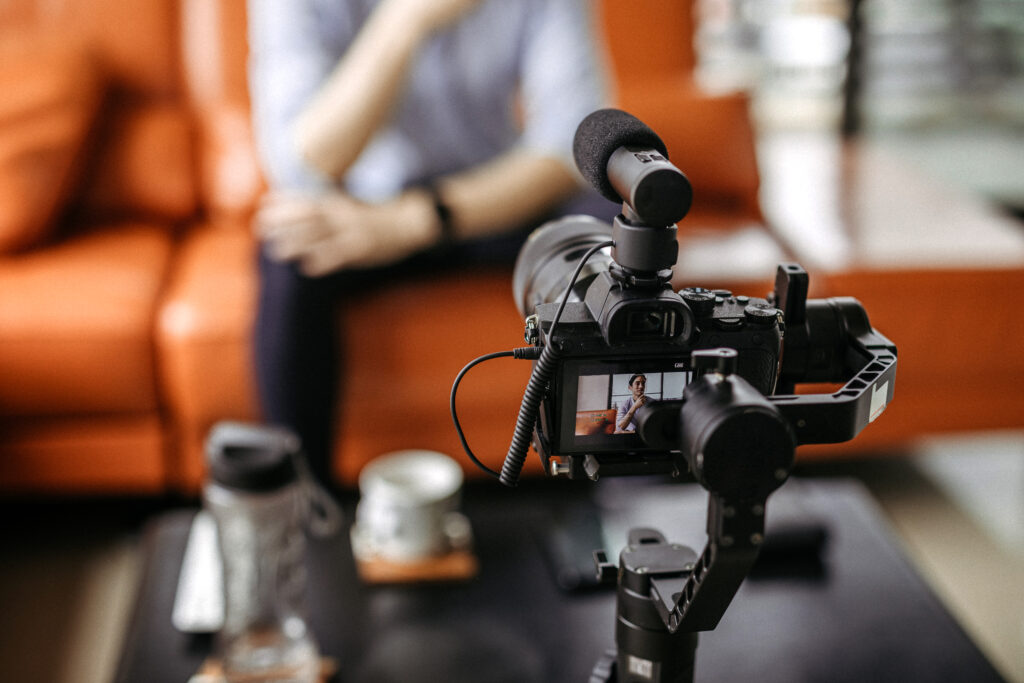 Jessica's series covers many video recording tips, including:
How to set up your space and position yourself in front of the camera 


What you should do in preparation for your video


The importance of body language


What does charisma have with your video?
The more confident and natural you feel on camera, the more charismatic you'll seem. Vanessa Van Edwards, an author, keynote speaker, and Behavioral Investigator at Science of People, explains how to make a video by tapping into your charisma and radiating confidence on camera. Watch her presentation to see how to make a good video by letting your personality shine.
Interested in learning how to make a video and how video can affect your business? Contact us for information about Prezi and our business solutions.