Most professionals are familiar with the internal quarterly business review. It's a meeting that's meant to both reflect on successes and identify areas for improvement. More importantly, however, the QBR meeting is a time for aligning stakeholders on strategies and needs for the future. Done well, this gathering of collaborators can play a pivotal role in a company's success, as well as help form tighter bonds between departments. In other words? You want to make sure you get it right.
We spoke to a handful of executives to summarize the best tips and tricks for making your next QBR meeting a success.
The QBR meeting
Before you start working on your presentation, it's important make sure you're putting careful thought into the meeting itself. 
Start with the frequency. As Karen Peacock, COO of Intercom, put it, "An internal quarterly business review is a relic of slower moving time. Monthly reporting between smaller groups that pull in people as needed is much more useful." This approach can also help with scheduling because, while it might seem like inviting every executive in the company is a good idea, it's increasingly unrealistic to expect they all can find the same free window on their calendars.
These sentiments were echoed by our own COO, Jim Szafranksi: "Doing an internal QBR just to say you did one is bad for business. These meetings should be held monthly, with data being looked at by managers on a weekly basis. Every quarter, a company should do an intense version to check on the long-term strategy."
Other tips include keeping the meeting between 30-60 minutes and cushioning your agenda items instead of saving Q&A for the end. Anything longer than an hour will likely cause the conversation to stray, and asking for questions at the end of each section will prevent the discussion from becoming overwhelming at the end.
The presentation
No matter the type of meeting, the way you share your ideas and your content is critical. Make sure your QBR presentation is not only a true reflection of what's been accomplished and where you're headed, but also built with time constraints and the different ways in which people digest information in mind.
Give your audience a head start by sending out your presentation before the meeting. "There's a base level of information that you should share and knowledge that should be consumed so you can have a good conversation," Jim explained. "The more prepped your audience is, the better the meeting will go."
Once everyone is in the room, focus on three things: what you're going to continue doing, what you're going to stop doing, and what you plan to do. Keeping the meat of your presentation about the strategy and dividing responsibilities is key."The QBR should be a strategic conversation between leaders, not a 45-minute song and dance," added Jim.
You can make these three sections more visually digestible by designing your presentation with intention – colors that communicate, and interactive charts and infographics, for example, will help your audience to understand your stats and your message. Finally, taking a non-linear approach to the content itself allows you to be prepared for anything. 
"A QBR presentation would benefit from a choose-your-own-adventure format," added Brent Chudoba, COO of PicMonkey. In that scenario, you could cover what you needed to cover and not dive deeply into the data unless needed. You can't really predict what executives are going to want, so a format you could control would prevent an overly long slide deck without giving up the detailed data they might ask for."
To help you get started, we've created a handful of business review templates for you to choose from. Click the link below the images to begin creating and customizing to meet your specific needs.
Company QBR template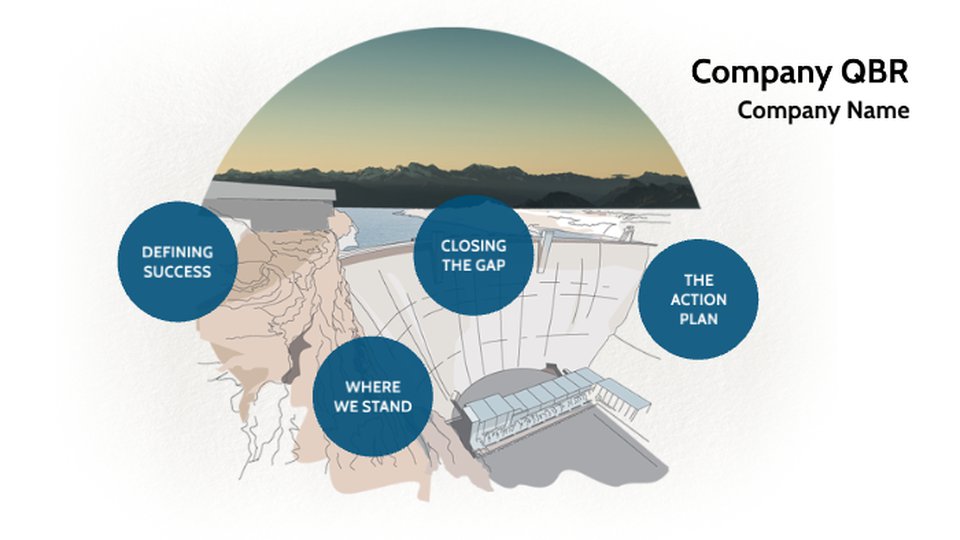 Stay connected while you work remotely with Prezi Video
Finance quarterly business review template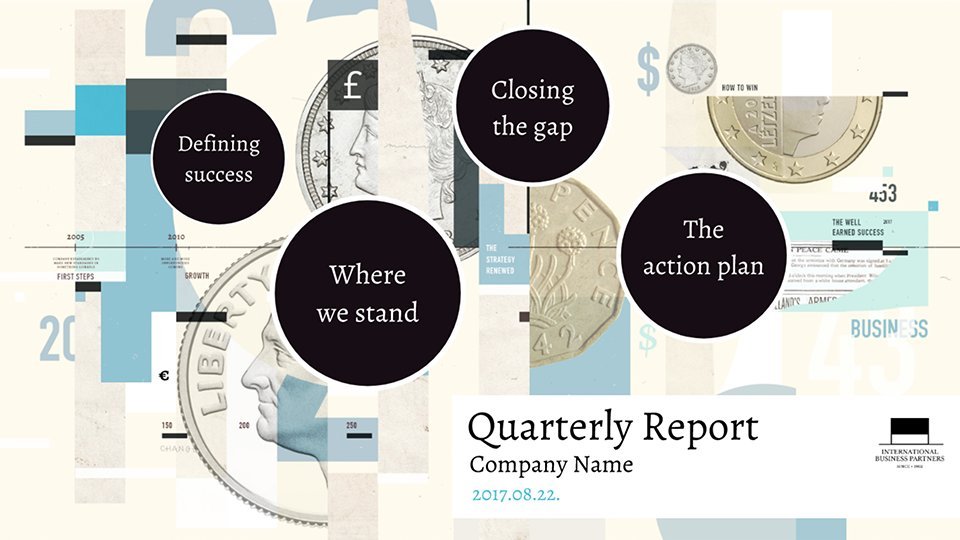 Business planning template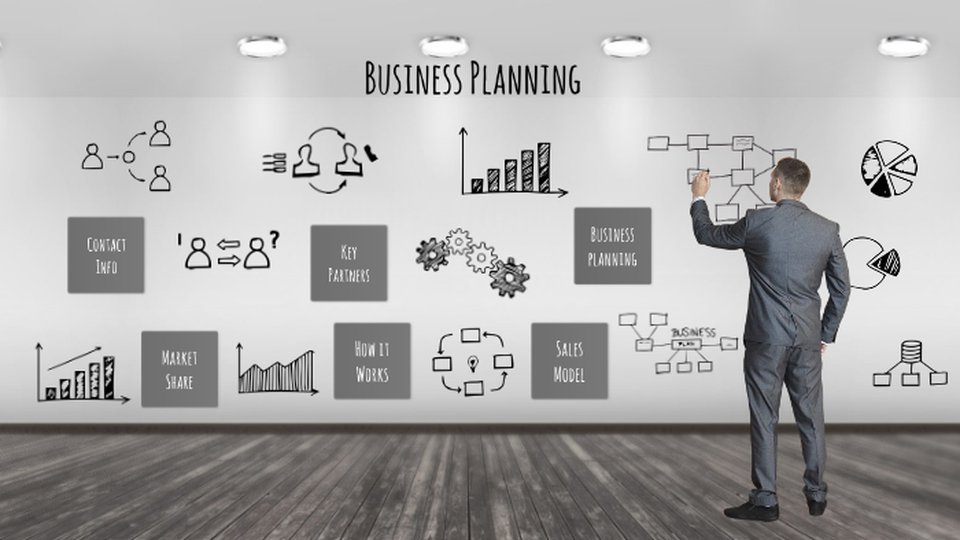 The follow-up
Contrary to popular belief, the QBR shouldn't end when the meeting ends. "Setting up the right check-ins to make sure you're following the plan is crucial," said Brent.
Start by sending out the highlights from the meeting. As Greg Volm, our VP of Sales here at Prezi put it, "Everyone wants to know what's on the last slide or frame of a QBR presentation. They want to know the plan for moving forward, and what's needed to make that happen." Make this information easily accessible by sending it in its own email.
You can also use this as an opportunity to follow up with attendees on any questions that came up, schedule action items, as well as to review the effectiveness of the meeting (after all, there's a good chance you'll be holding these monthly and iterating is always a good idea).
And there you have it! Stay armed with these tips by downloading our checklist below.