This post is a part of Prezi's 'Do This, Not That' series, which offers insight, best practices, and the most important dos and don'ts for common business presentations.
Congratulations on being selected as a keynote speaker. Now, how are you going to make your time in the spotlight better than the last? Or, if this is the first time you're the star of the show, how do you plan on making an outstanding first impression?
Most seasoned speakers turn to the old standbys: opening with a joke, sharing shocking statistics, telling a story. And don't get us wrong — we love all of those things. But if you want your message to be memorable in addition to appealing, the presentation itself needs special treatment, too.
Presenting on the big stage doesn't mean your content needs to be extra obvious (such as a larger font or logo). Instead, focus on a more subtle way of sharing by utilizing a visual metaphor. Emotions have an undeniable impact on our memories, so a metaphor can help trigger the idea or sentiment behind a message in a way that sticks.
When it comes time to share that shocking stat, don't just throw some percentages on a screen. Underscore the importance or severity of your data by using zoomable charts or infographics.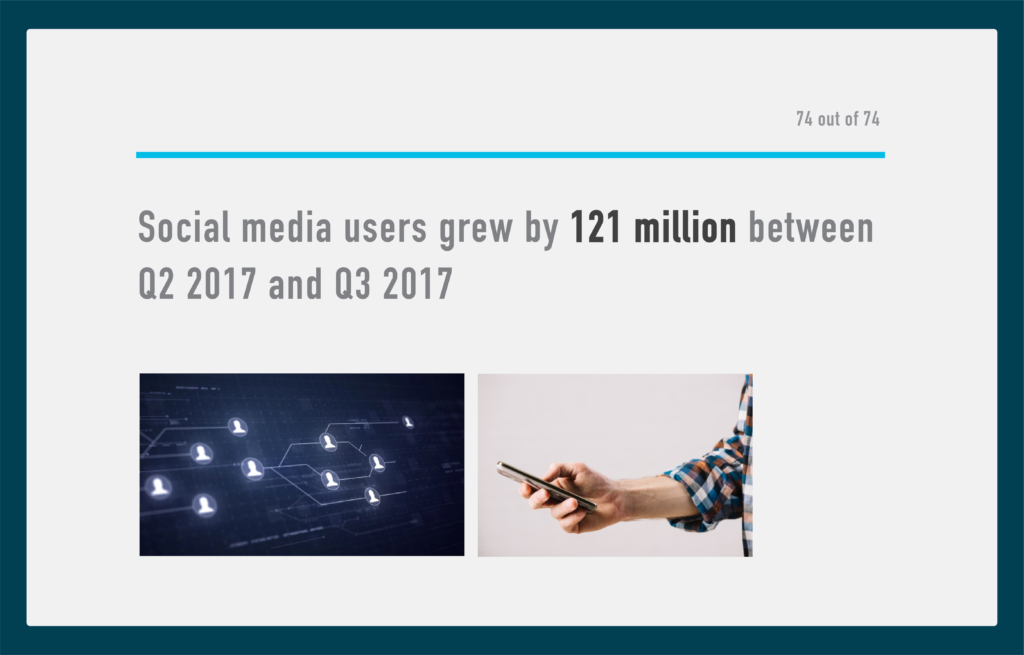 Grab their attention by making your presentation more interactive
Versus
Lastly, a big message deserves a big reveal. You can accomplish this in Prezi by launching your presentation with a customized starting point from anywhere within its structure. This allows you to take control of your presentation's flow and direction so you can reveal specific content to your audience at just the right moment. If you found these presentation tips useful, check out some of the other posts in this series:
Do this, not that: Sales kickoff
Do this, not that: The sales pitch
Do this, not that: Proof of concept