We know as well as anyone that old habits tend to die hard, so this week's release is here to help. Now, anyone can easily animate their existing set of PowerPoint slides and transform their deck into a more dynamic, engaging, and visually compelling Prezi presentation with our PowerPoint Converter feature.
All you have to do to get started is select 'Convert PowerPoint', upload your PowerPoint file, then select a group of slides that belong together. Drag and drop this selection to create a Prezi topic. Repeat until you have a "Prezi-fied" presentation.
Once you have your content in order, you can easily create a whole new look and feel for your presentation by selecting a background, layout, shapes, and colors. If you regularly use a particular set of colors, you can save your color palette and reuse your personalized theme as many times as you want.
On paid accounts, you can also select from our vast library of icons to represent topics or other text. This will lend a cleaner look to your presentation and help communicate concepts to your audience at lightning speed.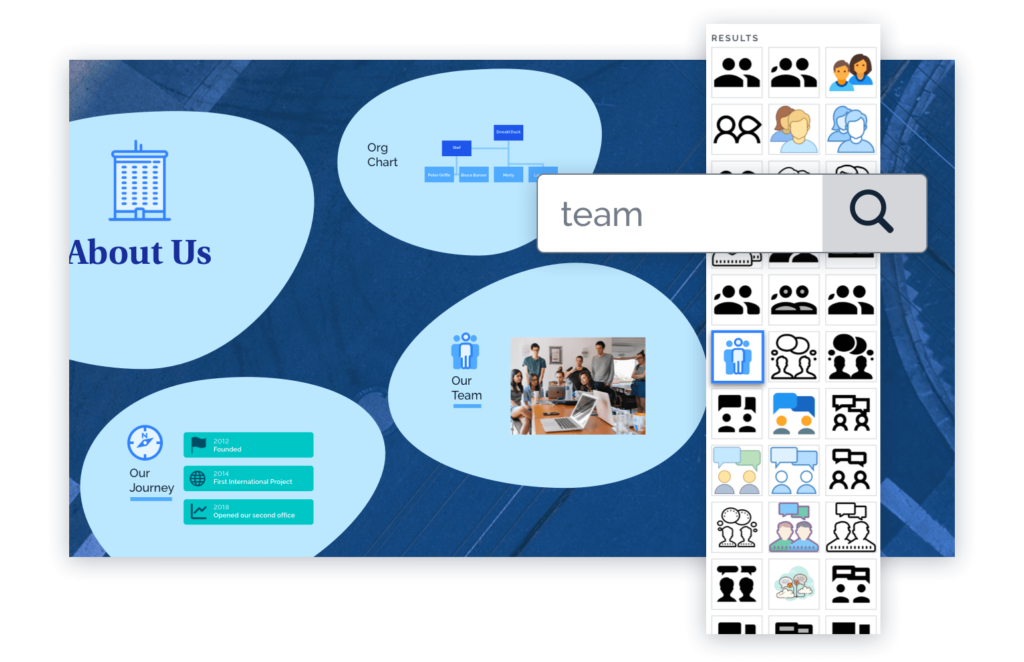 Head on over to your Prezi account to start transforming your PowerPoint decks today. If you'd like to get started with a new account, or upgrade your existing account to our paid plans, check out our pricing page where you can learn more or start a free trial.