Today we're excited to announce a feature that makes your phone more powerful than ever before with the Prezi Viewer app for Android and iOS.
Introducing the mobile presentation remote for Prezi Next.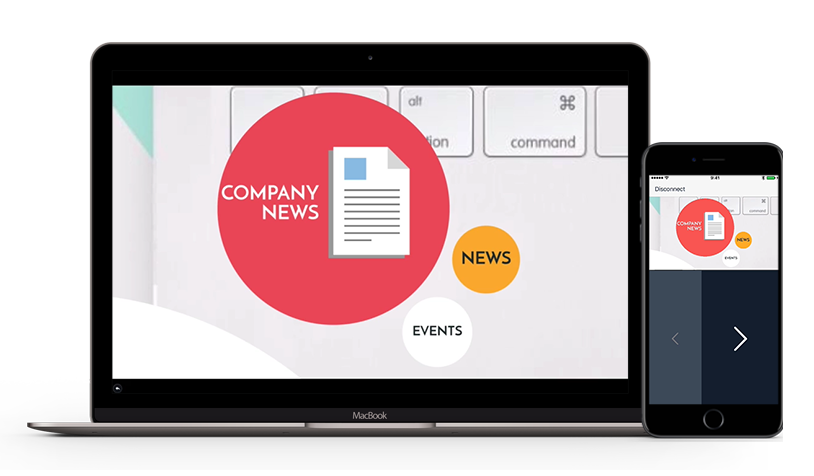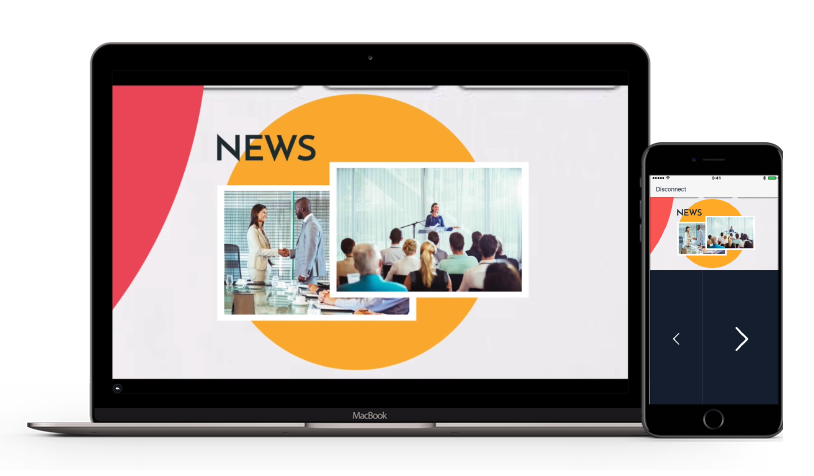 Grab their attention by making your presentation more interactive
The best presentations are conversations, and there's no better way to conversationally present than through your sleek mobile touch screen. Simply pair your Prezi Next desktop app through Bluetooth with your mobile device's Prezi Viewer and watch the magic happen. Now you can effortlessly guide the conversation on the big screen with a simple tap on your phone's screen. Best of all, you won't have to depend on wi-fi since it all runs through Bluetooth.
Haven't tried the Prezi Viewer app yet? View, practice, and present anytime, anywhere. Prezi Viewer is a free app that puts the best storytelling elements of Prezi Next in the palm of your hand. Traveling to a big pitch or meeting? Use the transit time to run through your presentation on your phone. Seated next to a killer prospect on the flight home? Show them the presentation saved offline, and you'll never miss a connection. With Prezi Viewer, you're always ready to deliver and now rock the stage with the new presentation remote.