In 2009, Prezi set out to reinvent the keynote presentation. With a map-like overview rather than the typical slide-based approach, we empowered users to navigate more freely through their stories, and even helped people to understand and retain information better. Many have gotten to know Prezi thanks to our initial success in conference halls, from TED to Dreamforce. Over 75M people have created 260M prezis, building the world's largest publicly-available database of presentations. Our community of presenters is redefining the world of presentations at a global scale, and today, we're excited to continue that momentum with the start of the next chapter: introducing Prezi Business, an all-new way for people to present at work.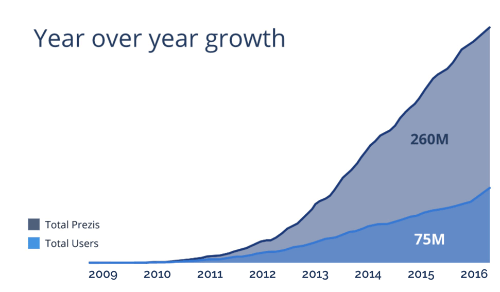 30 years ago, when the digital versions of slides were created, one-way presentations were the best way to learn about a product or a company. Today, few take meetings without googling the content in advance in order to have some idea about how the discussion will go. In this world we need conversations help to fill in gaps, uncover new opportunities, and above all build relationships so that you and your stakeholders can continuously learn, adopt, and innovate.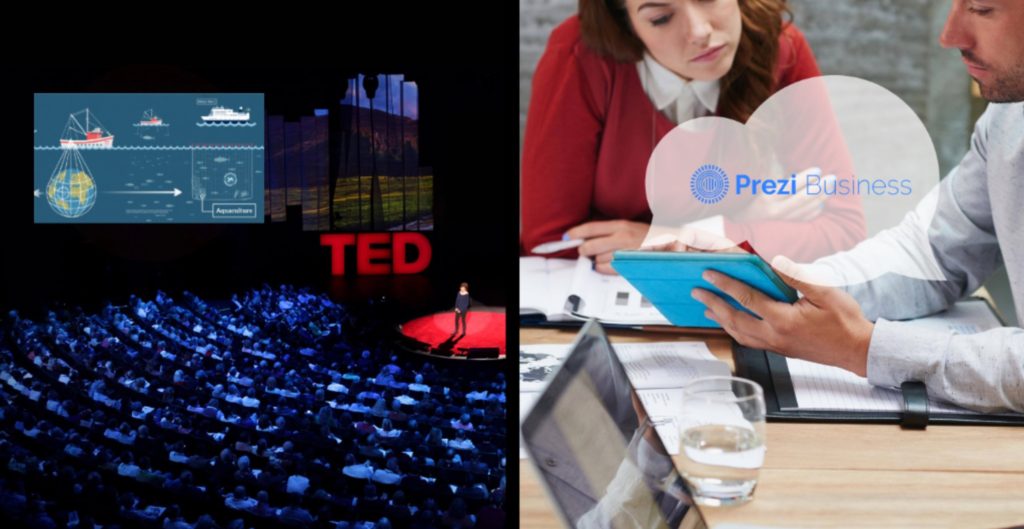 Prezi Business includes the map-like overview of Prezi, making it easier than ever for presenters to engage audiences by dynamic navigation, empowering conversations that are relevant instead of driven by a static script. We've also made sure that you can evolve your ideas rapidly through real time collaboration and evaluate the results via analytics. Here's an overview of those new features, plus a couple of more exciting adds for the professional world:
Advanced Collaboration –

Co-editing and commenting features support real-time collaboration and eliminate the need for version control, allowing users to talk to each other directly in their prezis, no matter their location. Prezi Business also stores presentations in the cloud, letting users sort, select, or link them together from a single location. This content can then be shared with colleagues for collaborative development, and with customers who may then bring it into their own organizations to continue the conversation as needed.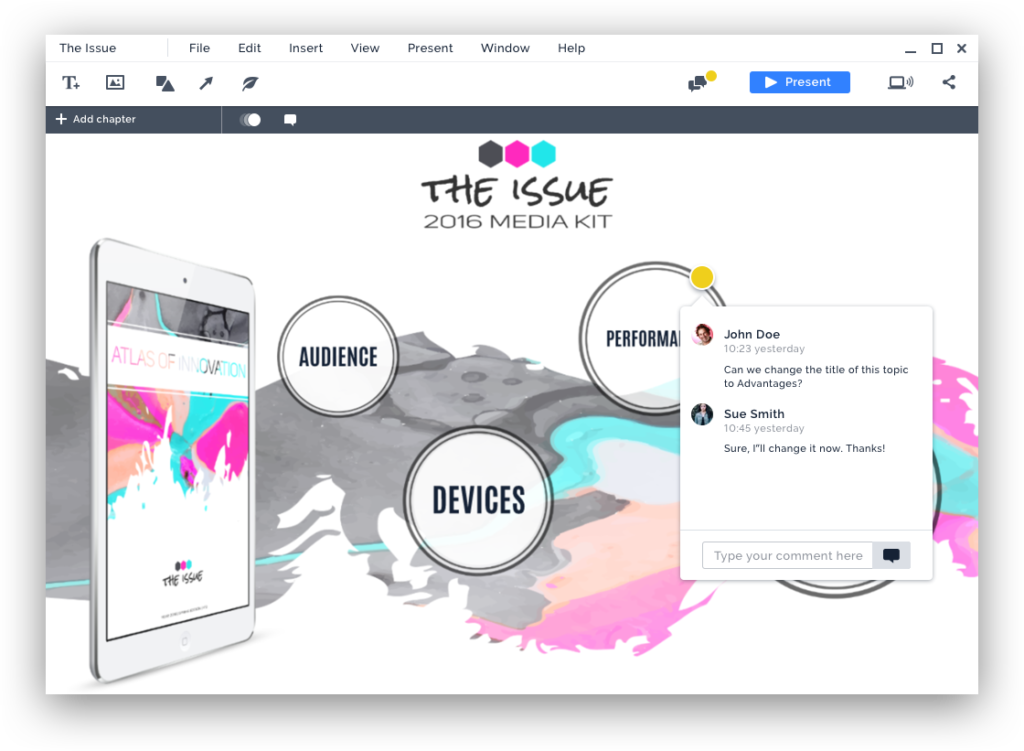 Grab their attention by making your presentation more interactive
Prezi Analytics –

Real-time analytics give organizations feedback to help sales and marketing departments focus on customers with the highest need. Presenters can employ real-time usage data to determine when to follow up with a prospect, or learn which topics resonated with their audience. Managers can use the analytics leaderboard to track their entire team's performance and improve productivity.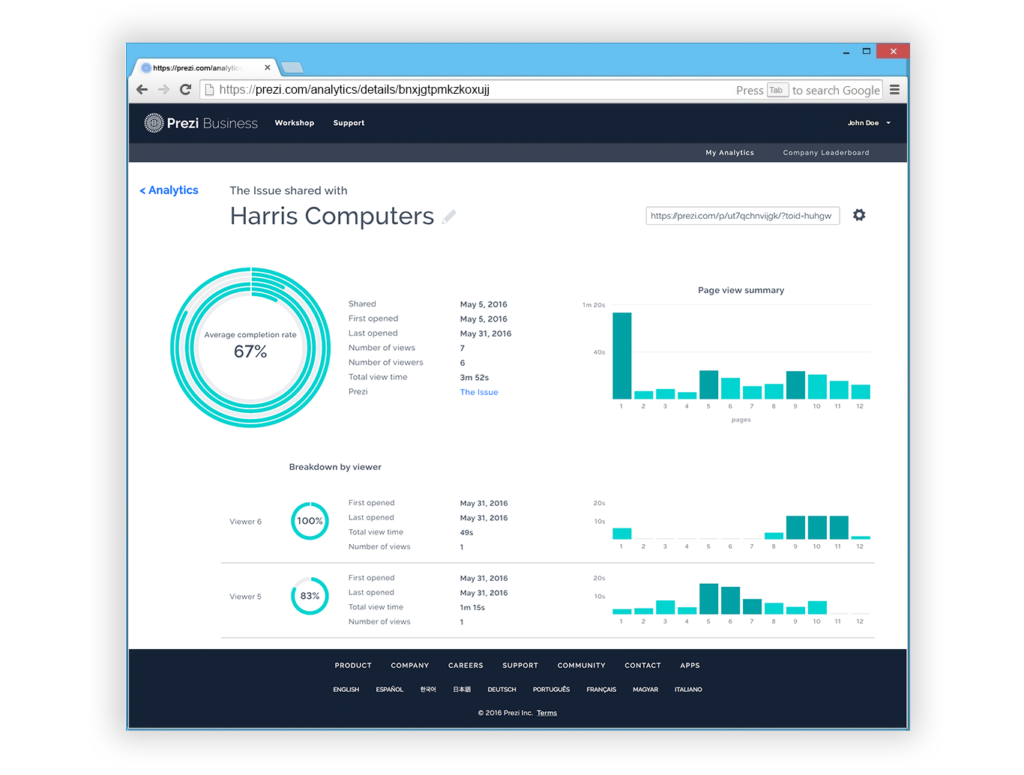 Integration with Slack

—

Slack gives Prezi Business users a unique way to enhance collaboration on the presentations they build through the communication channel that has significantly improved business productivity. Prezi users can now receive Slack notifications when  someone has commented on their prezi; when someone has shared a prezi with them; and when someone has edited their prezi. It also sends notifications when their prezi is being viewed and analyzed so they can get real-time feedback from their audience.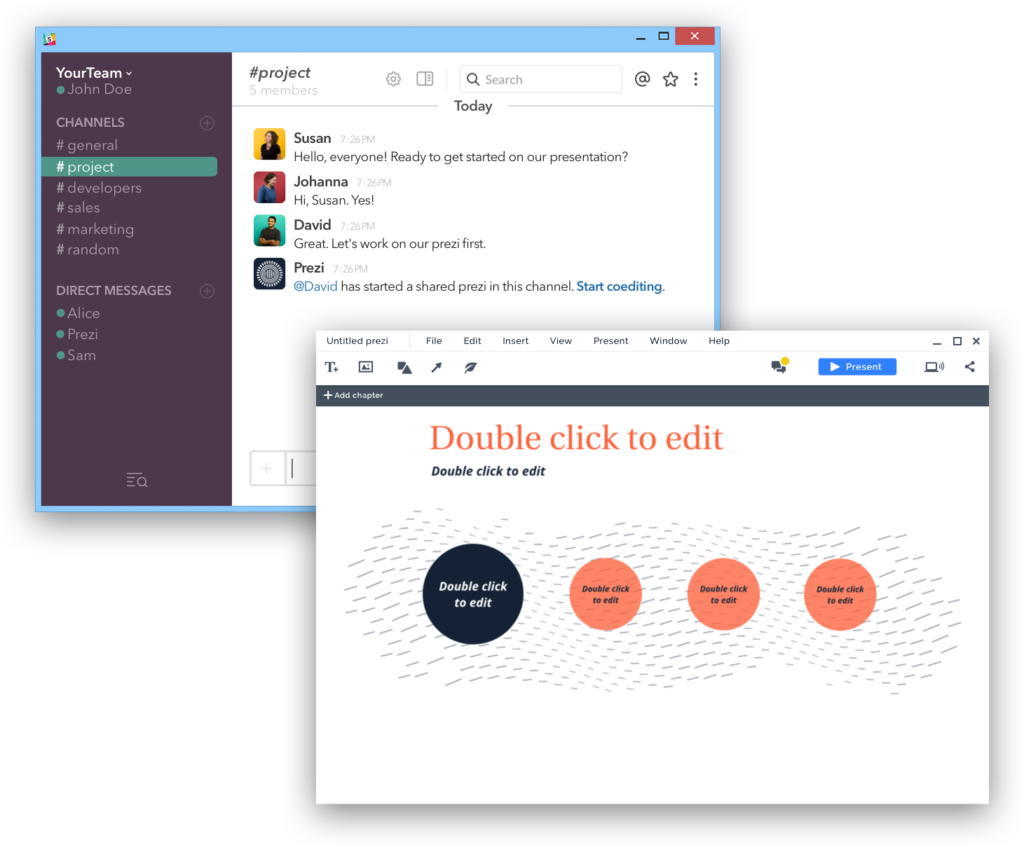 Remote HD Presenting

– Every Prezi Business customer gets their own password-protected virtual meeting room, where they can host remote presentations to be viewed by anyone, anywhere. Remote presentations are smooth and unpixelated. They can be viewed or presented in HD, without the need for screen sharing software.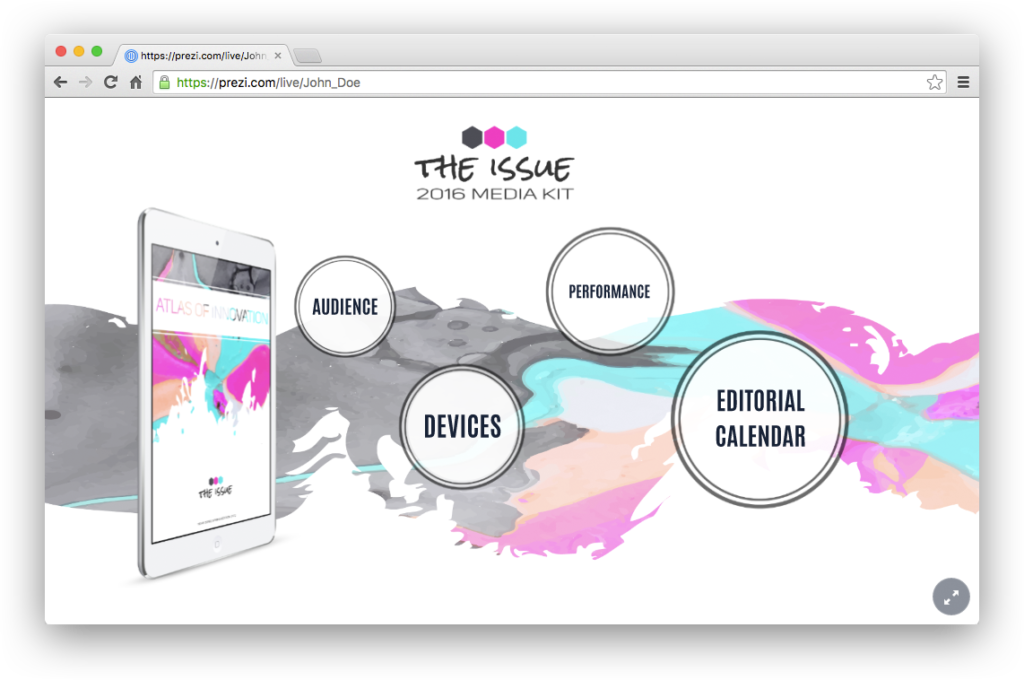 In life you're always adapting, and we believe you should have the power to tell the right story at the right time, every step of the way, no matter the circumstance.
Check out Prezi Business for yourself today by visiting prezi.com/business.