This post is part of our Featured Educator series. In this post, we interviewed art educator and teacher leader Katie Bril on how she transitioned to teaching online art classes. 
Visuals are a key part of teaching, and this is especially true when it comes to teaching art. To help students understand the material, it's important to be able to show examples, display assignments, and break down questions and issues that arise. With the shift to online learning, though, teachers everywhere have had to quickly adapt the way they teach. We spoke with Katie Bril, an art educator in Wisconsin, to learn about how she approached this transition to virtual classrooms and learned to teach art online.
Tackling students' needs 
"It's my responsibility to encourage creative confidence," says Katie, who is currently teaching pre-service teachers at University of Wisconsin-Milwaukee. Before that, she's taught everything from preschool art through the college level, and is planning to return to teaching middle school art in the fall. 
When teaching art, Katie has to constantly look for ways to make things visual, and "I have to do it in a way that captures their attention, is compelling, and is sort of unexpected," says Katie. She spoke openly with her college students early on about what would be most effective for them in an online learning environment, and found that while they valued flexibility, they also appreciated consistency and content that was clear and engaging. 
With that in mind, Katie knew that relying on live sessions wouldn't be enough — her students would need a mix of video conferences and recorded video updates to help her students succeed. Using recorded videos would allow her students to take it at their own pace, and pause, rewatch, or reference back as much as they needed. "Videos let students learn in an environment that best suits their needs," Katie adds. 
Turning to Prezi Video to teach art online
But Katie didn't want to simply narrate over a slide deck; she wanted to find a compelling way to reach her students through videos, which is why she decided to use the video presentation tool, Prezi Video. "Prezi Video allowed me to stay true to what it is I wanted to do and what I felt successful in," states Katie. "I didn't feel like I was navigating a whole new world — I was just doing it in a different way." 
She turned to a video-optimized class assignment template to get started quickly and has been recording weekly Prezi videos as an introduction to the week, providing students with assignments they need to complete before the next week's video. And because she could display her content on screen beside her, her students could still see her face and hear her voice while she reviewed the material:
"I still felt like I could be myself," she says. "My students appreciated that transparency, that authenticity. Prezi Video provides that stronger connection and my students feel more immersed in the content." 
Check out even more of Katie's Prezi Video lessons for ideas you can use in your own classroom. 
Stay connected while you work remotely with Prezi Video
How teachers can approach videos in their own classrooms
Katie was new to video creation when she first started her weekly updates, but through trial and error she figured out what worked best for her. She shared some practical tips to help you get started with your own videos: 
Write a script. But, more importantly, don't be afraid to veer from it. The structure of a script will help you pace your video, but authenticity is also highly valued, so it's okay to just be yourself and have some fun while recording, even if it means you go off-script. 
Reflect on what's important. Katie stresses the need to really think about your objectives: What do you want your students to accomplish? How does that fit into how you're creating videos? Grounding yourself with these answers in mind will help your content resonate. 
Don't forget about you. Educators can get mired in which platforms to use and which tools are most effective, but remember that you yourself are one of the most effective tools to engage your students. Your voice, your expression, and your body language — these all contribute to how your students learn as well. 
Ask for help. There are countless passionate and dedicated teachers out there, so why go through these challenges alone? Reach out to other educators to seek advice and find ways to collaborate. 
Katie found success with Prezi Video for teaching art online, but you can apply these same principles to any subject. Find out more about getting started with Prezi Video, and try creating your own video update for your class.
About Katie Bril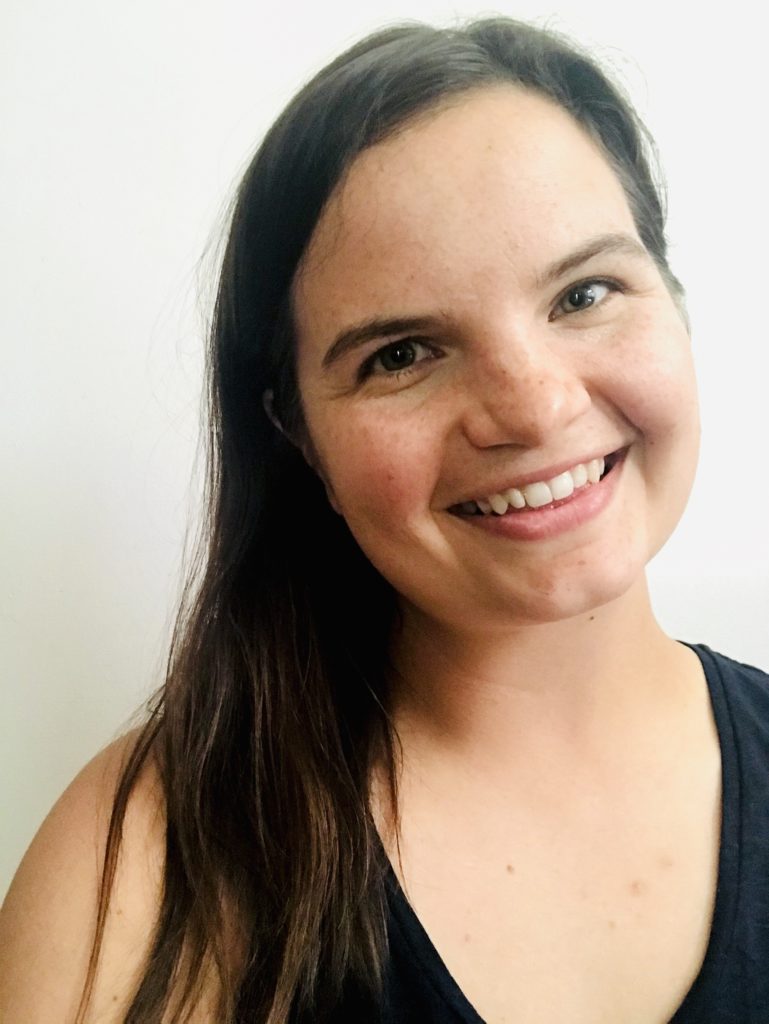 Katie Bril is an art educator from Milwaukee, Wisconsin. She earned her B.S. in Art Education from University of Wisconsin-Platteville and her M.S. in Art Education at University of Wisconsin-Milwaukee. Her background is in teaching visual art, working with all ages from preschool to college level in school, museum, and community art settings for the past 6 years. She is dedicated to inspiring creative confidence and lifelong learning in all students. 
https://knbril.wixsite.com/create
Related posts: