What to do before, during, and after a virtual sales call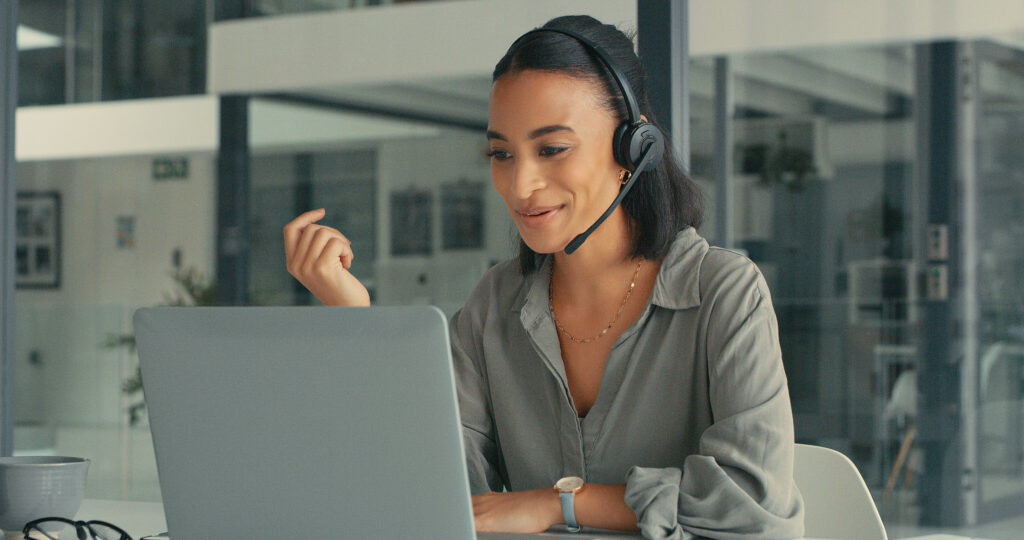 Tom Abbott, CEO at Soco Sales Training, shares his tips on how to transition from in-person to remote selling and breaks the steps down into what to do before, during, and after a virtual sales call.
Before a virtual sales call…
Make it easy to meet with you. Make communication frictionless and cut down on back and forth. Use tools like Calendly, which sends a link to your contact where they can choose a time slot that works for the both of you.


Master the platform. Consider your prospect's favorite conferencing platform first, rather than using the one you prefer. You might need to help troubleshoot if your client is not very comfortable with virtual meetings, so be prepared and familiarize yourself with the platform beforehand. Also, clearly identify the call platform in your calendar invite.


Send an email confirmation of the meeting. Make sure to include login instructions with the reason for the meeting and an agenda.
During a virtual sales call…
Turn on video to feel more connected. It's a great way to build rapport, and using body language and hand gestures can up the energy and convey your enthusiasm.


Don't pitch, have a conversation. "This is not a one way presentation where you're pitching your deck to a prospect," says Tom. "Instead, engage them by asking them questions and try to get some feedback."
After a virtual sales call…
Send a recap email with next steps. Follow-up is an important step for both in-person and virtual meetings, but it's especially useful in a fast-paced, virtual work environment where ideas and deliverables can be lost in the clutter.
Watch Tom's Prezi video for more virtual selling best practices.
Customer Growth Expert Janice B Gordon outlines a 12-point checklist for virtual sales coaching and training development.
"Sales coaching also must be viewed as a way of leading development in behavior changes rather than just another tick off the list," Janice says. "It's an activity that is ongoing, and this is why sales managers and leaders need to adopt this activity."
Some of her key tips include:
Make sales training bitesize. Your sales team can only focus and absorb information for so long. It's much more effective to introduce knowledge in micro learning chunks and constantly revisit it than boring your team with hour-long lectures.


Vary the modality. One advantage of virtual training is the ability to spice up the learning tools. Don't stick to one mode of instruction and be sure to change it up every once in a while.


Layer in live portions. For example, you can have recorded video modules that sellers can review and include live discussion sessions to come together and practice their new skills. This is where online tools like Prezi Video step in. You can record video to use in sales training as well, as well as use Prezi Video to create virtual sales presentations that convert.
Check out Janice's video to learn all 12-points of her virtual sales coaching checklist.
Stay connected while you work remotely with Prezi Video
How to use LinkedIn to drive sales
Salina Yeung, a LinkedIn Personal Branding Expert and Coach, explains how to create a strong personal brand and create content to drive sales.
She pinpoints using video on LinkedIn as a valuable tool when driving business. Why video? Salina reasons that video is the perfect medium for visual storytelling and can help you showcase your passion. And why LinkedIn? It's the world's largest professional network and growing daily.
"Only 2% of LinkedIn members share content on a weekly basis, and organic growth favors content creators," Salina says. "This is a golden opportunity for you to dominate the feed with your content."
Salina shares three strategies to use LinkedIn videos to drive sales:
Use video to drive traffic to your opt-in pages, lead generation, or freebies. Usually some sort of pdf guide or email subscription. Growing an email list is an amazing way to build community and gain online customers.


Use LinkedIn Live. Go live on LinkedIn and answer a short question or provide a quick tip. You can invite your livestream viewers to book a free call/consultation at the end of your live session to convert connections into potential customers.


Create video success stories from client testimonials. These testimonials add credibility to your business and grow trust, which might seem difficult to do in a virtual world. Someone vouching for your business is much more likely to convert customers than if you were to only promote your business yourself.
Check out Salina's video to see how she uses Prezi Video to enhance her personal brand and showcase her online content.
Believe it to achieve it
Finally, Colleen Stanley, President of SalesLeadership, discusses effective virtual sales coaching, training, and development.
First, don't get stuck in the belief system that being virtual means you can't conduct sales training as effectively as in-person. As a sales leader, change your mindset and be optimistic. You can learn new skills and coach virtually just as well as you did in person. Thoughts turn into beliefs, which turn into emotions, which turn into actions. Start by changing your belief system.
"We might be working on the wrong end of the sales performance issue," Colleen says.
If you see someone struggling, you might be prone to thinking they need more sales training. This is not always true. Sometimes, they have a limiting belief system and are unsure about their expertise or the product itself so they can't implement the training, no matter how much coaching they receive.
This is why one-and-done training is not enough. People need to practice new skills again and again to master them. Once sellers practice enough, they can actually listen and engage in a virtual sales call, leading to a much more engaging sales conversation.
Watch Colleen's Prezi video as she goes into detail on improving virtual sales training.
Try out Prezi Video to improve your virtual sales presentations and take a look at our video gallery for more examples of how business professionals use Prezi Video.