If you're not able to be there in person, the next best thing is to present virtually in a video presentation. Over the years more and more people have started to work remotely and communicate virtually, and video presentations have become one of the main ways of presenting. People present live in virtual meetings or share their recorded videos in email or on social media so that others can watch them on their own time.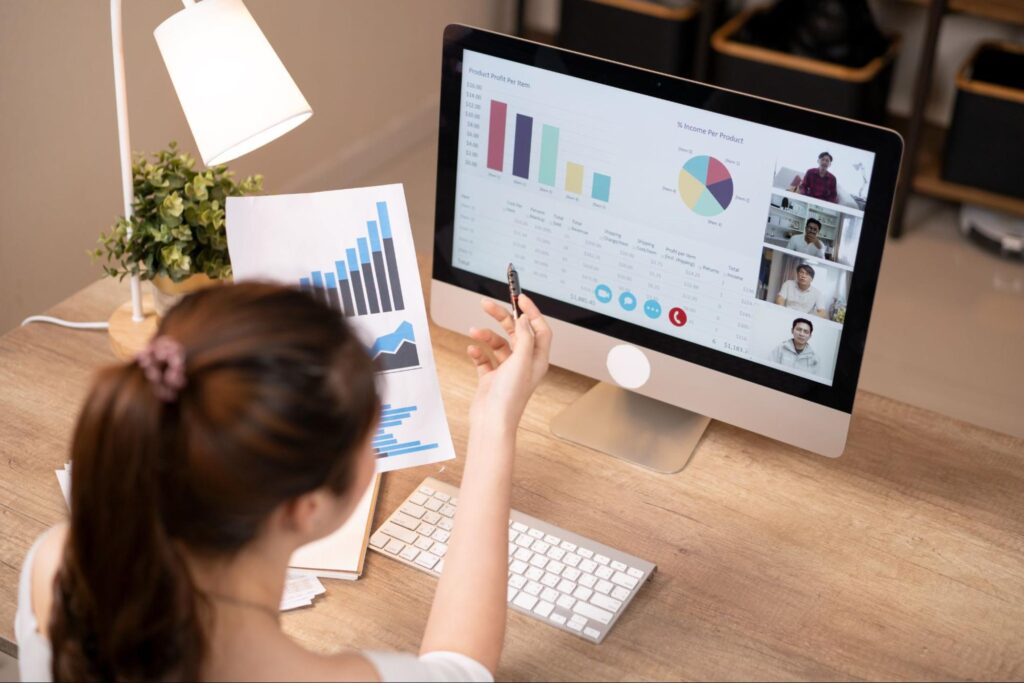 Prezi Video is the online video presentation tool that puts you and your content side-by-side on-screen, helping you stand out and grab your audience's attention without losing the human connection. Read on to learn how to make a video presentation with Prezi Video.
Steps for how to make a video presentation
1. Prepare ahead of time
You need to prepare for your video presentation before you can nail it. Start with the basics. How to make a video presentation really boils down to a few simple questions: 
What's the goal of your video presentation?
Why do you need this video presentation?
Who is your audience?
What information do you need to include in your video presentation?
What format or features would best serve your presentation?
How do you want to brand your video presentation?
Try creating a mind map to outline your thoughts around a single idea. Then, compose your main message by using storytelling principles to keep your message focused and interesting for your audience. Get more advice about preparing for a video presentation with the how to present on video series from Jessica Chen, the founder of Soulcast Media, and read our guide to learn more about what you can do to prepare for a video presentation
2. Turn an existing presentation into a video
You can easily create a video from a presentation with Prezi Video. Use an existing Prezi presentation, or create a new presentation in the Prezi Present editor and press "create video" when you're ready to record. You can also turn your PowerPoint presentation into a video by uploading your slides and editing them in the Prezi Video editor.
3. Set up a home studio
How to make a video presentation doesn't require the most expensive equipment, but there are a few steps you can take to look and sound your best on camera. Position your camera at eye level so that it feels like you're making eye contact with your audience. Clean up and declutter the space around you that'll appear on camera. If you think the space behind you is too messy, try using a virtual background with Prezi Video. Good lighting and background will make you look more energetic and professional, so situate yourself in front of a light (a window that lets in natural light is best). Find more tips about lighting, backgrounds, and audio quality in our article about home studio setups.
4. Use presenter notes
It's helpful to have notes next to you while you're presenting for reminders and cues. Take advantage of presenter notes in Prezi Video – add notes to your presentation before recording to highlight key information and talking points. These are super useful for practicing before you record, and you'll be the only person who sees them when you're presenting. Keep in mind that you shouldn't be looking at your notes every second during your video presentation. Instead, presenter notes should only serve as a hint. Look at your camera as often as you can to make your audience feel seen and involved. 
Stay connected while you work remotely with Prezi Video
5. Record
Now comes the fun part – recording your presentation! This is easy to do in Prezi Video. After you're done adding and editing your content, press "next step" and then press the red button at the bottom of the screen. You can always pause the recording to collect your thoughts and trim the video once you're done. Don't like what you see? No problem — you can discard the draft and record again.
6. Share your video presentation
Once you've wrapped up recording, it's time to save your video and share it. You have plenty of options here: share a link, embed your video, or download the video file and share it on social. Learn more about sharing and live streaming with Prezi Video in our article about sharing your video.
Tips for making video presentations
Now that we've covered the step-by-step instructions for how to make a video presentation with Prezi, let's dig into a few of our tried-and-true tips for making it better. Here are the video presentation tips that everyone can start utilizing in their presentations today.
Keep your video short and to the point
Understand the goal of your video presentation and what you want to cover beforehand. Your audience's time and attention are limited, so, you don't want to make a long video that tries to cover everything. Keep your video concise and focus on one or two things to captivate your audience.
Use interactive elements
One way to engage your audience is to implement interactive elements, such as GIFs, polls, Q&A, music, and quizzes, into your video presentation. These elements will make your video presentation more interesting and let you interact with your audience.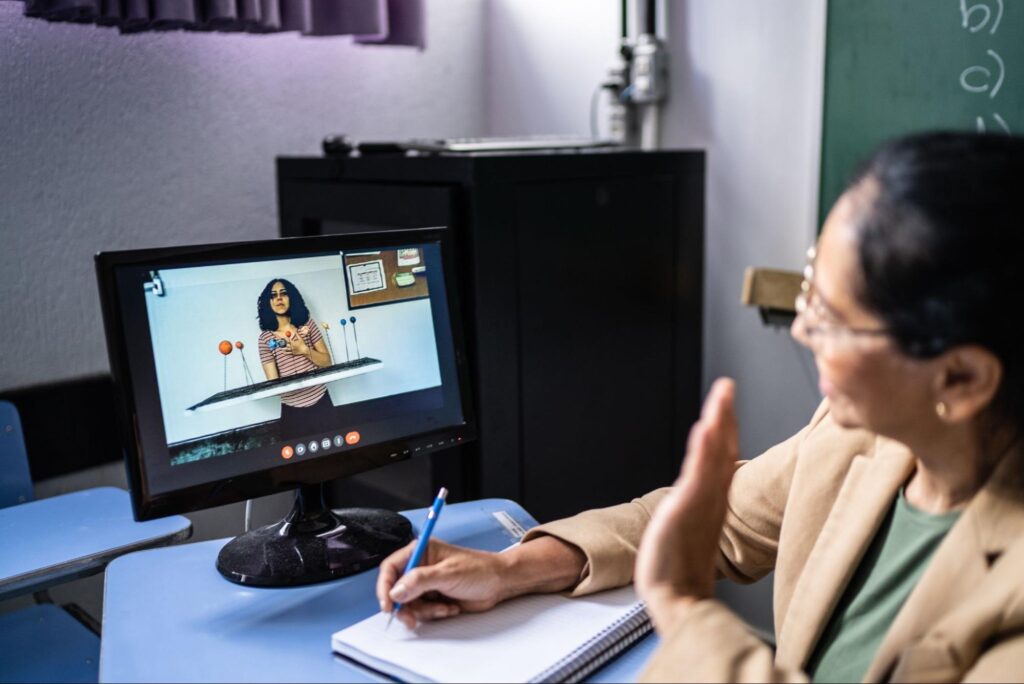 Summarize your point at the end
After watching a 10-minute video presentation, your audience might have forgotten what you covered in the beginning. Adding a summary in the end reinforces the main points that people should take away. Based on the recency effect, a strong ending creates a strong impression in your audience's mind.
Preview and practice before recording
Going through your presentation and practicing several times beforehand can help you talk smoothly and more confidently during the actual presentation. Also, preview your presentation so that you can spot potential issues and pinpoint areas that you can improve.
With remote work and online learning being so prevalent these days, it's a great time to start honing your online presentation skills and learn how to make video presentations that have a big impact. Start today by creating your first video presentation with Prezi Video.