You may have a set of best practices in place when it comes to communicating with customers and partners, but good internal communication best practices can be just as valuable for improving the culture at your company. Everything that your culture consists of – the goals, values, and achievements – all have to be effectively communicated to your teams in order to take root.
With remote-first and hybrid workplaces becoming more common, it's more important than ever to focus on communicating better with your company. Read on to discover internal communication best practices that you can start using today.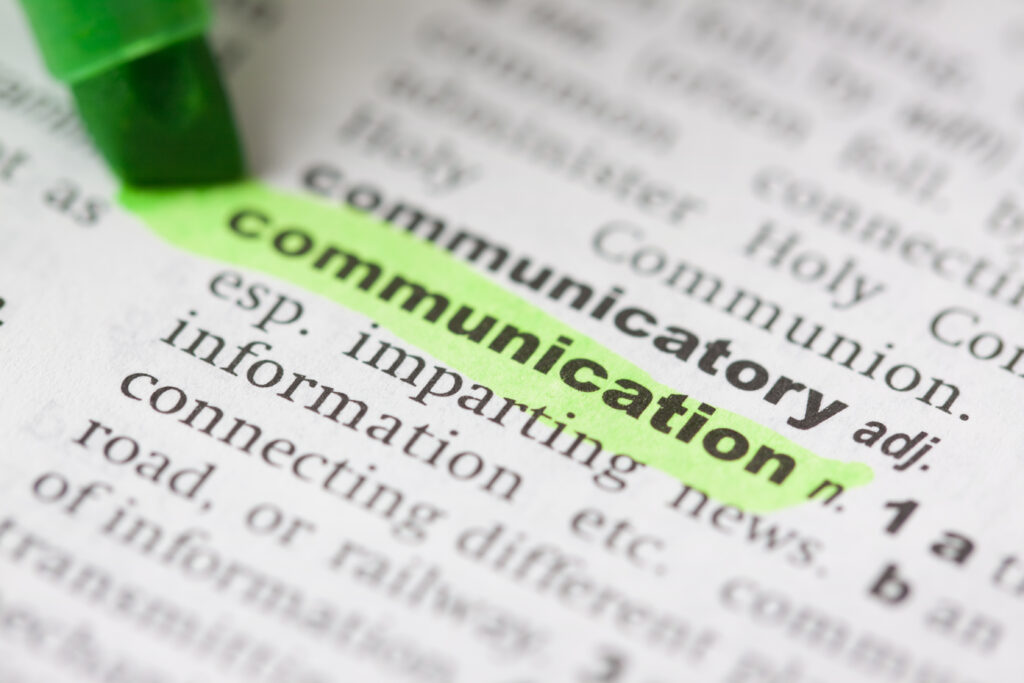 What is internal communication?
Simply put, internal communication is everything that your business communicates to the people inside the organization. It keeps people informed and gives employees the information they need to do their jobs better.
Internal communication plays an important role in conveying your business' key initiatives from the top down. Some of the things you'll cover are:
Business goals and objectives


Changes to the organization


New hires, leadership changes, and new programs


Your internal communication strategy can take many forms, from company-wide meetings and emails to internal communication videos. All are great ways to reach out to your employees.
Internal communication best practices also improve cross-team collaboration and help you gather valuable feedback from your employees.  When you share information and encourage your teams to share their thoughts, your whole business benefits.
Why is internal communication important to get right?
Internal communication is a vital part of employee engagement. Employees need to feel connected to the company and understand why executives are making decisions and implementing changes. Engaging with your teams promotes a transparent culture that's direct and open.
Engaged employees are more likely to be happy with their jobs, leading to greater productivity, retention, and even customer satisfaction. Even though employee engagement is important, employers still have their work cut out for them —  according to a Gallup survey, only 33% of American employees say they're engaged with their jobs.
More employees are working in distributed locations and hybrid teams, and being able to communicate with them and engage them in the company is an important part of building a strong remote work culture.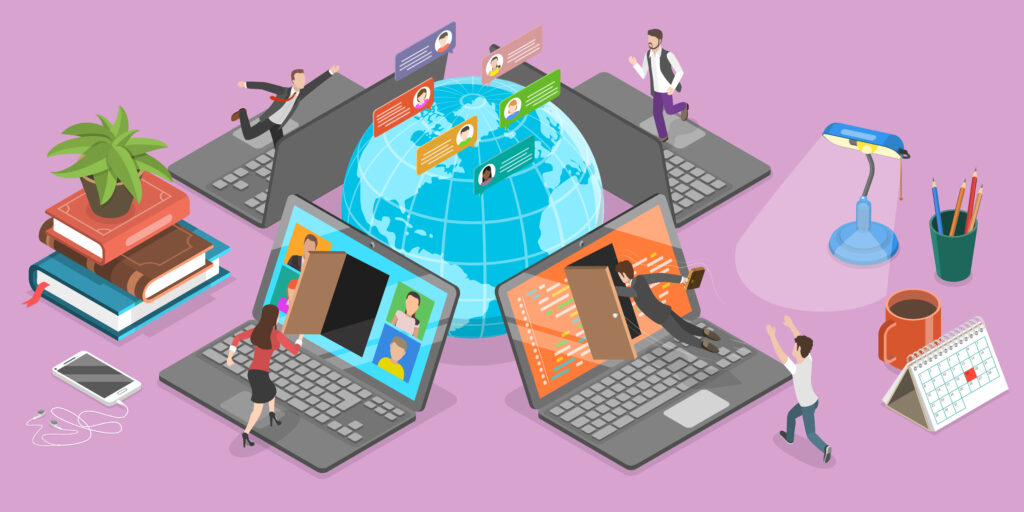 Internal communication best practices
1. Plan and make a strategy
Before you can build an effective internal communication strategy, you should be able to answer a few key questions: What do you want internal communication to look like at your company? What are your current modes of communicating with your employees and are they working? Is there anything you want to improve?
There might not always be a clear way to execute your internal communications, but answering these questions gives your HR team a good place to start.
2. Get the right communication tools
There's no focus on internal communication best practices without considering how your employees are actually going to access your material. It should be really easy for your employees to find and understand your internal communications.
Tools like Prezi Video make it easy to create engaging material that's easy to share. Create a presentation and connect it to a video conferencing tool to share it in a virtual meeting, or make a video presentation and share a link to the recording with your company.
Stay connected while you work remotely with Prezi Video
There are plenty of other virtual presentation tools and collaboration tools that you can use to connect with your employees. Find the tools that help support your internal communication strategy.
3. Share data
When you're providing a company update, don't gloss over the details. Sharing wins and performance metrics is a great way to motivate your teams. Even if your business isn't performing as well as you'd like, letting your teams know what your challenges are and how you can improve can focus them and help them keep their eyes on the prize.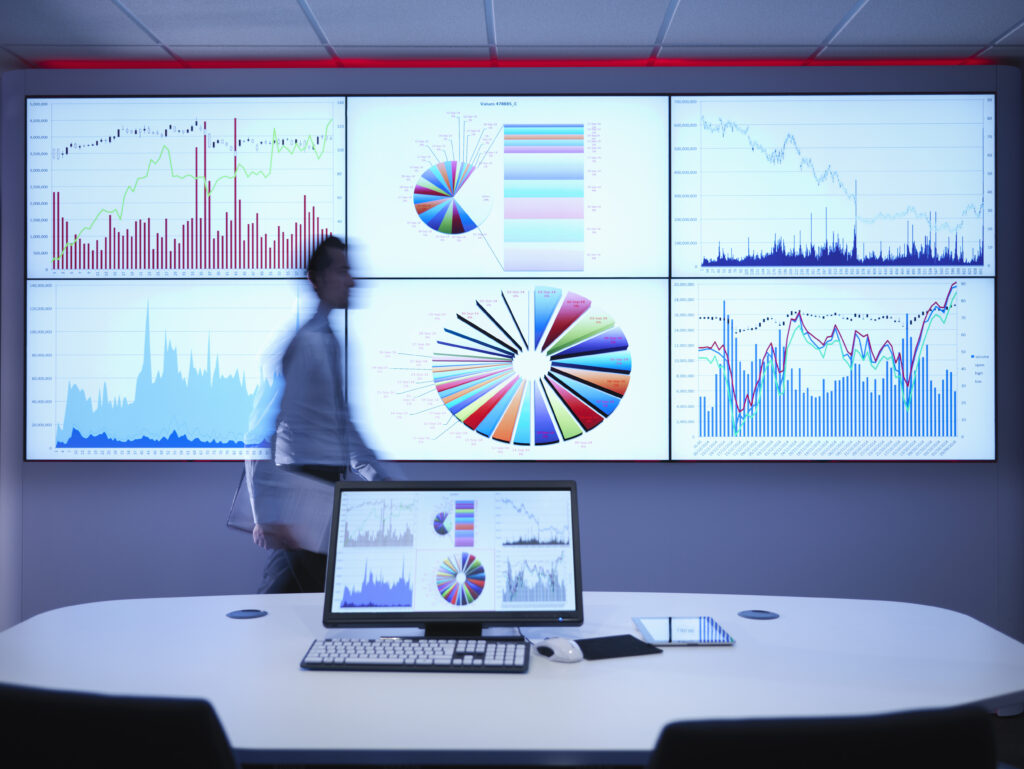 4. Set realistic goals
The focus on internal communication best practices will certainly help you share your company's goals, but it's important to be realistic about what your business can accomplish. Don't set unrealistic goals and expect your team to meet them.
Share the challenges that your business faces and factor that into your goal setting. Sharing all this information with your teams gives them context and more insight into how they can meet their goals.
5. Recognize and praise success
A little recognition can go a long way. When your team hits their sales targets, finishes working on a new product update, or even if they just consistently meet their deadlines and turn out great work, shine a spotlight on them. When you recognize your employees, they'll know their hard work is appreciated and are that much more likely to keep it up. 
6. Make resources, trainings, and information about benefits readily available
Many employees get their health insurance through work and get access to other benefits like supplemental professional development and training. Not to mention, your company may have years of learnings and data that your employees could learn from.
Don't sit on this information. When you hire a new employee, you take on the responsibility of helping them grow professionally – it's in your company's best interest and it helps keep them motivated and engaged. Make sure they have access to everything that helps them do their jobs better and have a healthier, more balanced life.
7. Use asynchronous methods of reaching out
Remote employees and those with more flexible schedules won't be able to attend every company-wide meeting for the latest news. Keep them up to date with asynchronous communication, allowing them to access information on their own time.
When you share information asynchronously, you automatically create a record of it, which is great for building a collection of resources over time.
Prezi's very own HR business partner, Nikki Toth, shares the most important asynchronous internal communication best practices in her video here:
8. Provide channels for collecting feedback 
Lastly, one of the guiding principles of internal communication best practices is to give your employees a voice. Providing them with channels to share their ideas and feedback is an important part of employee engagement and is an easy way for you to identify pain points at your company and get ideas for solutions.
Tools such as Slack and Google Docs are great ways to collect feedback. You can also encourage your employees to give upward feedback to their managers, which promotes a more open and honest culture.
Using internal communication best practices at your company can help motivate and engage your employees. Discover more business and employee engagement tips in the Prezi Video Gallery.