It's been a challenging 14 months and we continue to see educators, at all levels, push the bounds of their creativity, develop news skills, and model the constant willingness to learn — all for the benefit of the students they serve.
Please take a moment to watch this personal message from Jim Szafranski, CEO of Prezi, and Tracy, Paul, and Rob from the Prezi Education Team.
If you'd like to see amazing Prezi Video examples of what teachers are doing in their classrooms to keep their students engaged when learning in online, hybrid, or their inevitably modified classrooms around the world, check out the Prezi Video Gallery. In honor of Teacher Appreciation Week, we are dedicating the gallery to all educators, flooding it with videos of all types, grades, and subjects.
That "favorite teacher"
Everybody has a favorite teacher they remember. Someone who changed the way you thought, supported you, or pushed you that extra bit. Maybe it was a teacher, a coach, or someone in an extracurricular program. See how Jim and the Prezi Education Team were inspired by teachers in their lives.
A special thank you to the Prezi Educator Community
Lastly, one very special shout-out to our new and rapidly growing Prezi Educator Community (PEC), which is now over 300 educators strong from around the world. These ambitious educators (across K-12, higher ed, and adult professional learning) not only tackled new modes of teaching online with video, but also took the initiative to start "another new thing" with us, joining our new community and leading the way in using Prezi Video in the classroom.
Stay connected while you work remotely with Prezi Video
Thank you Prezi Educator Community – Inaugural Class of 2020-21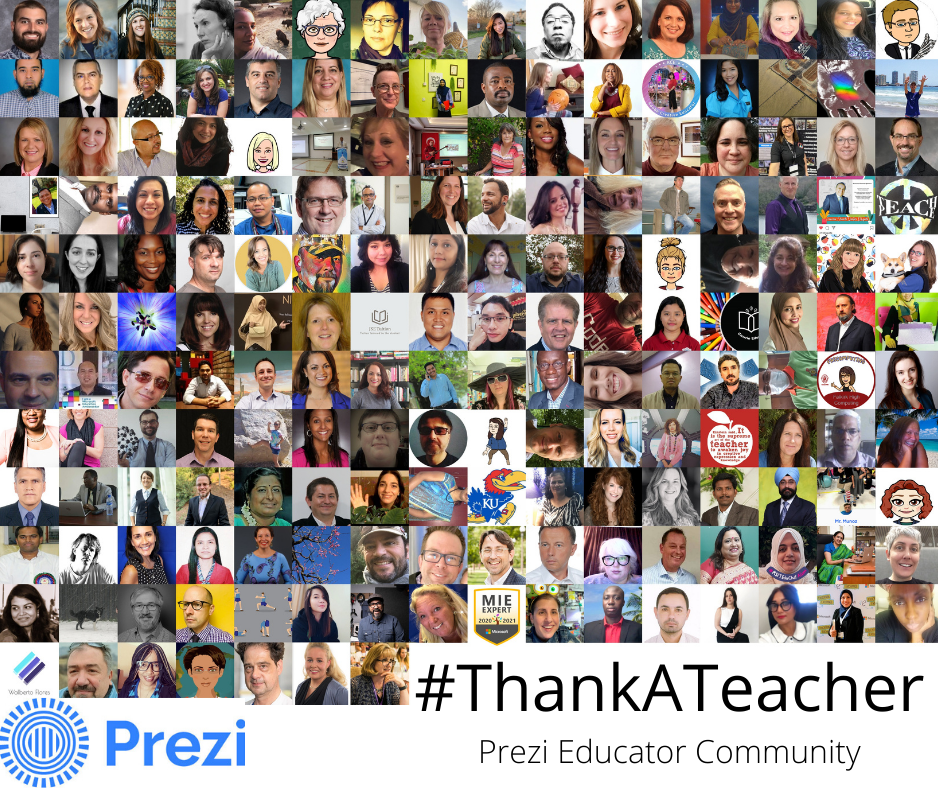 Join the Prezi Educator Community
If you're interested in joining the Prezi Educator Community, it's free, with no obligations other than bringing your willingness to collaborate and explore new ideas for teaching. As a member, you'll receive invitations to our quarterly meet-ups, and have the opportunity to try new product features and make sure what we build is right for teachers and students. To join, complete this short form.
Now seems like a great time to revisit some of the amazing work from the educators in our community over the past year. It's almost like a sneak peek into their (mostly) virtual classrooms.
Thank you educators for everything you do.
Explore more articles celebrating educators across our community
About the author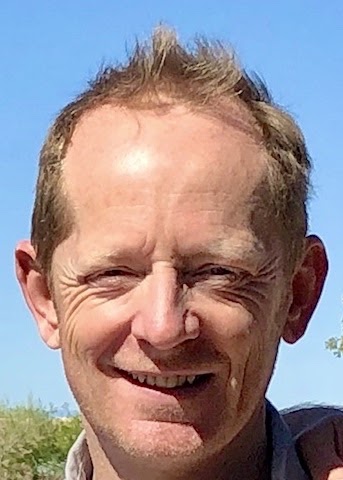 Rob Bayuk leads the Prezi Education Team. He has worked on educator programs and products at Microsoft, Teaching Channel, and Corwin Press, and is  always focused on supporting teachers to improve their practice by using technology as a tool to support students. He is a former Social Studies and English teacher.